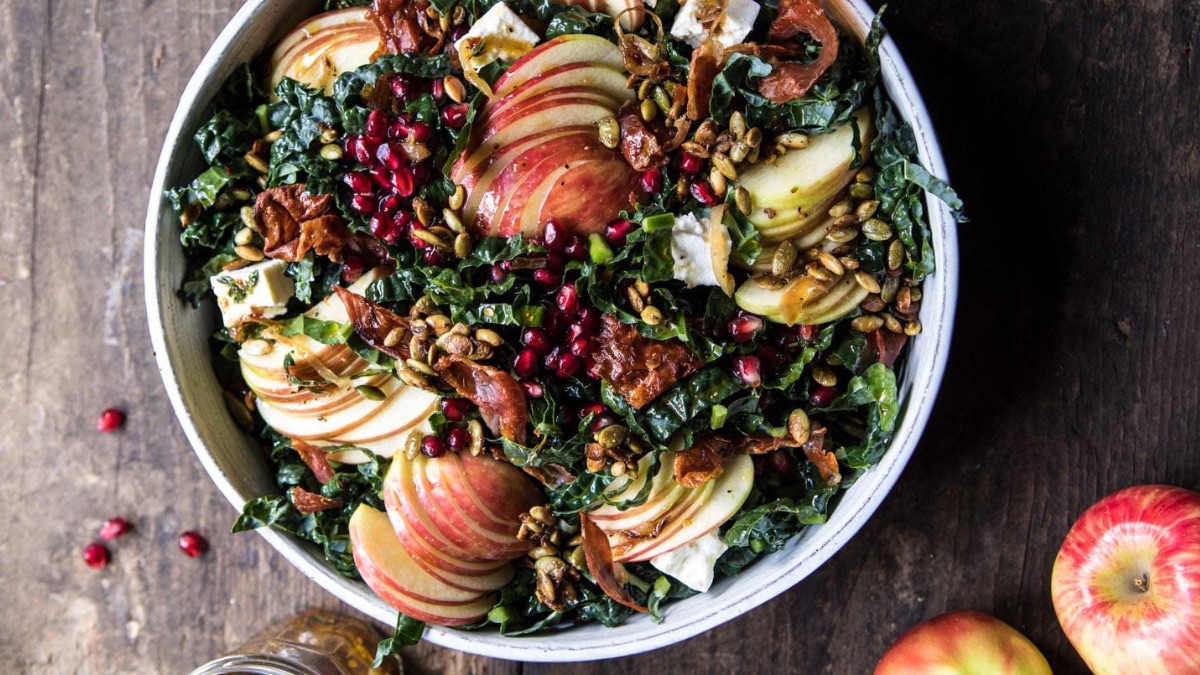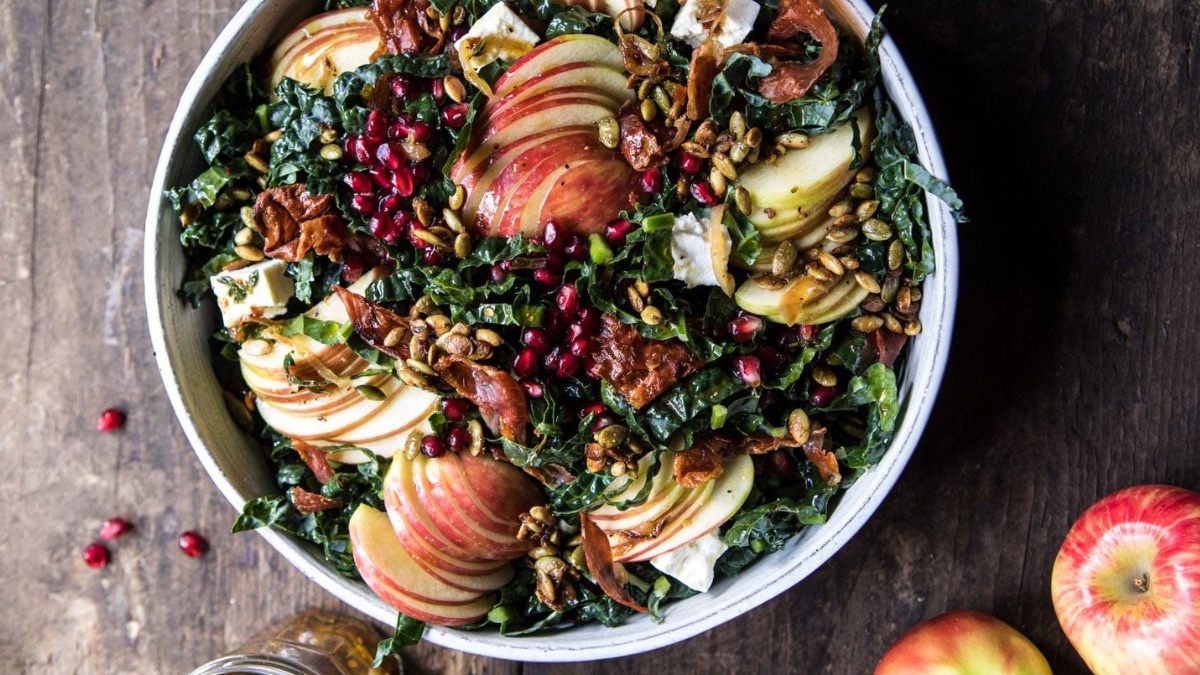 I want to share with you a dish that has become all the rage over the past couple of years – kale salad. I remember back in the 1980s when only a few people – mostly those of us drawn to organic gardening and natural foods – were eating this hearty green. Kale was never on the menu growing up in my home, nor my husband's, nor of anyone I knew. Now you can find it at so many restaurants, from the high end to the cafe, and kale salad is one of the most common offerings.
I love kale salad all year round. It's refreshing. It's flavorful. It's green. Because I generally like to foods that are eat in season, my favorite Tuscan kale salad, filled with fresh summer cherry tomatoes becomes a treat in winter, and a heartier kale salad becomes more the force du jour.
This one is easy to prepare, and if you're vegan, you can sub out toasted walnuts for the parmesan. I sometimes add walnuts to this salad anyway — it gives it a little extra crunch and a toast flavor.
Celebrate the Season Kale, Apple and Walnut (or Pumpkin Seed)
Print Recipe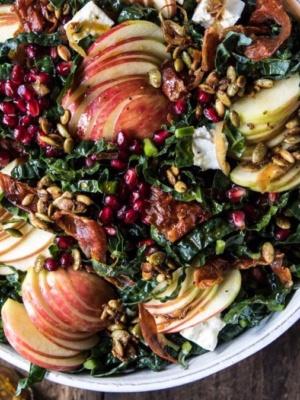 This is a kale salad I whipped up in about 10 minutes, including 5 minutes to wash and chop the kale. It's delicious as a leftover salad for lunch the next day, too, and easy enough to double this recipe, which easily serves 4 as a salad side dish with a meal.
Ingredients
1

bunch curly leaf or lacinata kale

washed and chopped semi-fine

1

small Gala

or other apple, cubed — I prefer one that is not too sweet, and not too tart, but Granny Smith's are nice for a tart version

2

tbsp

extra virgin olive oil

Juice of 1/2 lemon

Salt to taste

1/4

cup

chopped

toasted walnuts OR if you don't tolerate tree nuts, try lightly toasted pumpkin seeds

Optional: 2 oz fresh good quality parmesan

cubed
Enjoy!