Read my bestsellers and classics to help with your lifestyle changes and make a difference that can help you feel like yourself again!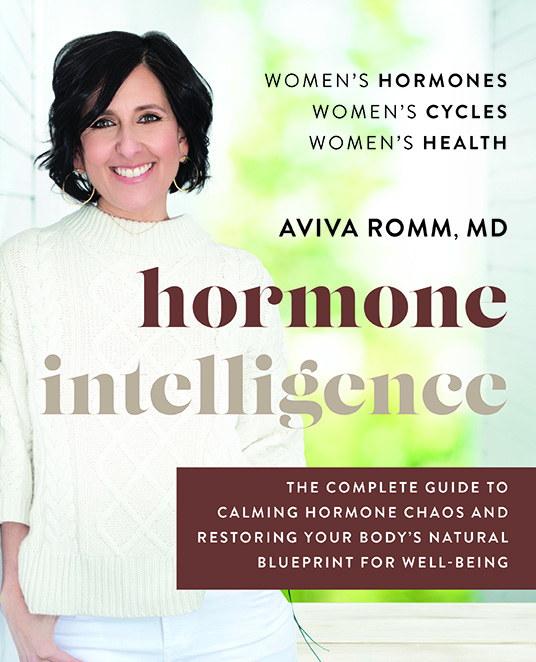 Being a woman is not a diagnosis.
Period Problems • PMS • PCOS • Endometriosis • Fertility Challenges Acne • IBS • Hot Flashes • Vaginal Dryness • Low Sex Drive • Anxiety and More
Within us is an ancient blueprint meant to orchestrate our hormones – the interconnecting pathways between our brain, ovaries, uterus, and even vagina, with our thyroid and adrenal glands, digestive, detoxification, and immune systems. 
Featuring a six-week program for realigning these pathways & personalized protocols for getting to the root causes of key hormonal and gynecologic problems, while addressing symptoms, Hormone Intelligence is the exhale you've been waiting for. Written by a woman MD and midwife, for women, get your copy and let's get you started on this groundbreaking action plan, that has already helped thousands of women transform their health and feel at home in their body again.
On my website you'll find articles, courses, and a ton that you can do on your own to take back your health. And if you've always wanted to have an inner circle of women – full of connection and support – plus the information you're looking for along your journey, you're in the right place! Many of my courses have built-in communities – and also stay tuned for the Membership Pathways – coming soon!