The Premier Course on Herbal Medicine
Created and taught by Aviva Romm, Herbalist, MD, Midwife
"Herbal medicines are the heart of healing I turn to again and again to help the women in my medical practice regain their vitality, energy, and health. With 35 years of experience, I've got information, skills, pearls, and strategies that I hope you'll let me share with you for the benefit of the women in your practice, and in your life!"
It's time we learn about the root of disease
1 in 6 women struggles with fertility problems.
We have a 34% cesarean section rate in the US.
New data shows that women's health in pregnancy can determine whether the next generation experiences diabetes, allergies, asthma – even autism.
Millions of women suffer from endometriosis, fibroids, PMS, and menopausal problems.
Over 10% of women have PCOS – which carries the same risks of heart disease as diabetes.
More unnecessary surgeries are done for women's gynecologic problems than for any other health problems.
Chronic disease rates are increasing in women at a rapid rate, with women now as likely or more likely to have heart attacks than men!
More and more medications are known to have harmful side effects – and most of the drugs on the market have not even been tested on women.
Something needs to be done!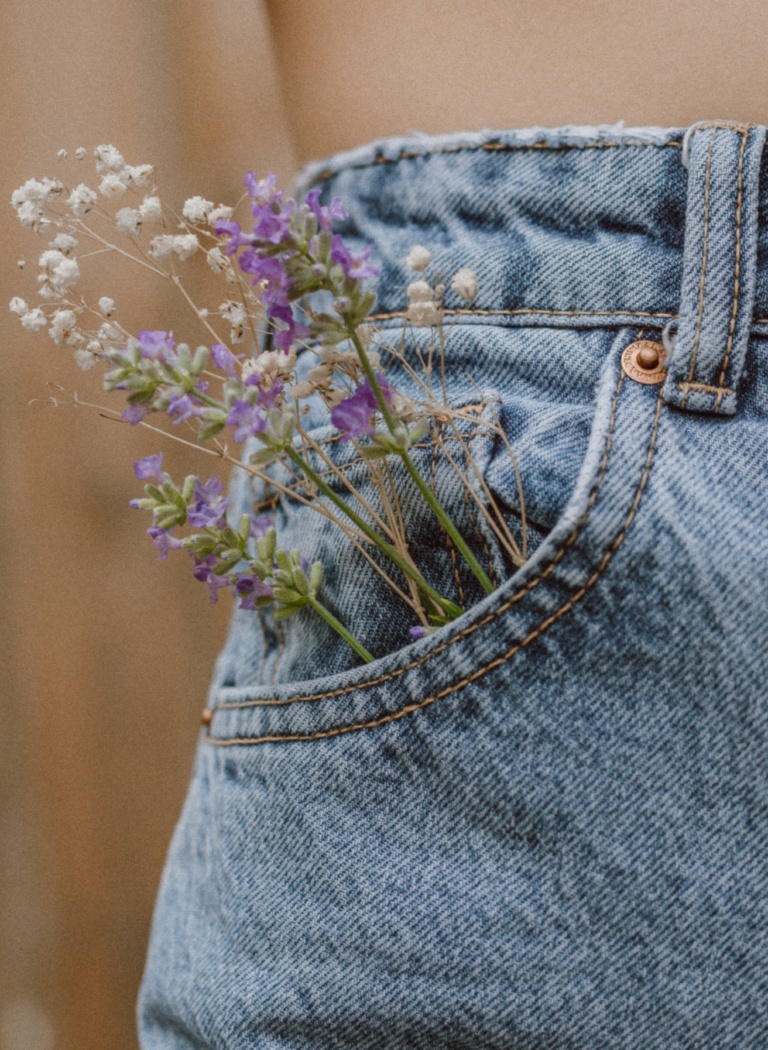 Herbal Medicine for Women is the most comprehensive professional women's herbal training program in the world. Over 2500 students on 5 continents in 20 different countries. You won't get better training than this.
My mission is to help women flourish.
We need a new paradigm for women's health. That is the approach you will learn in this course. Herbal Medicine for Women is a powerful, comprehensive 400-hour course recognized by midwifery, nursing, naturopathic medicine, and acupuncture accrediting agencies. This program uniquely integrates traditional herbal wisdom, clinical experience, and critically reviewed botanical and nutrition scientific evidence for the prevention and treatment of common women's health concerns. The course emphasizes a whole-woman approach to health, taking into consideration body, mind, and the whole woman in the context of her life. It's also an amazing personal journey created and led by Dr. Aviva Romm, a global and well-loved leader in integrative, functional, and botanical medicine for women.
My 5 favorite herbs for women
This popular talk was presented by Aviva at the Midwest Women's Herb Conference.
Audio from Aviva's talk at the Midwest Women's Herb Conference
Watch a free
sample lesson video
Enjoy this video on organizing a client plan from Unit 1 of Herbal Medicine for Women.
Read a free
sample lesson
Enjoy this lesson on Transformational Healing from Unit 1 of Herbal Medicine for Women.
Get a head start and see the lessons provided in this 4 unit course.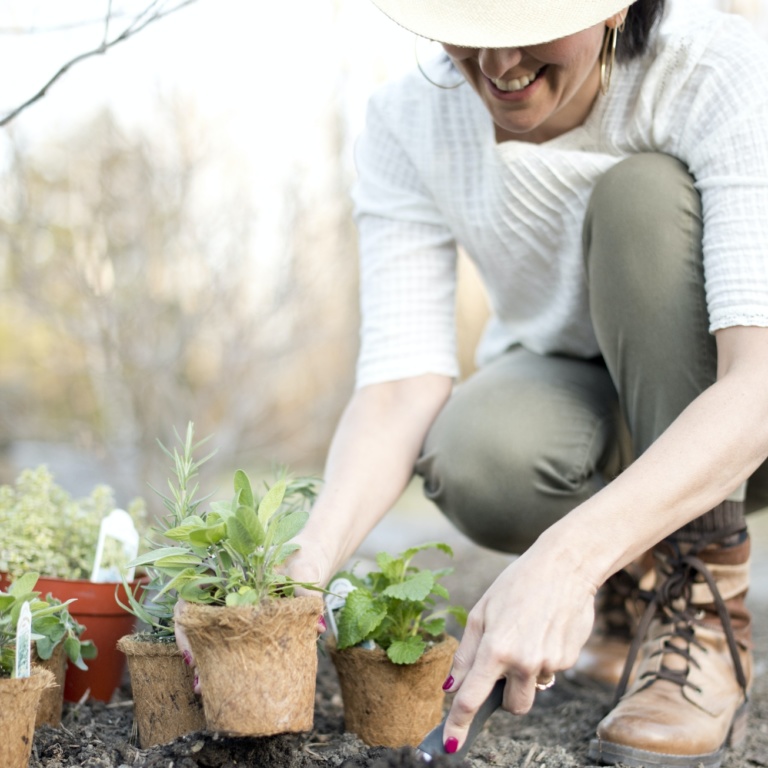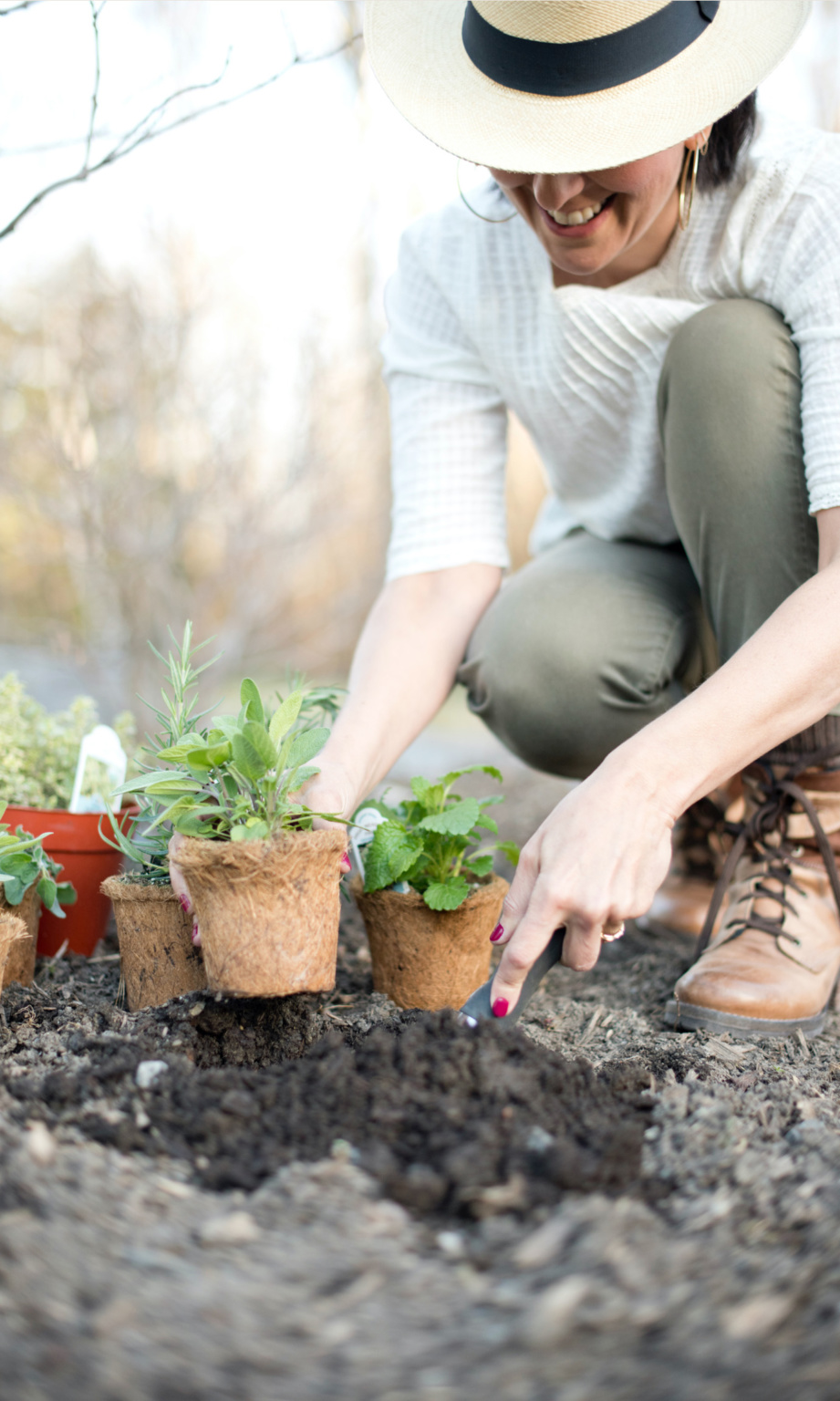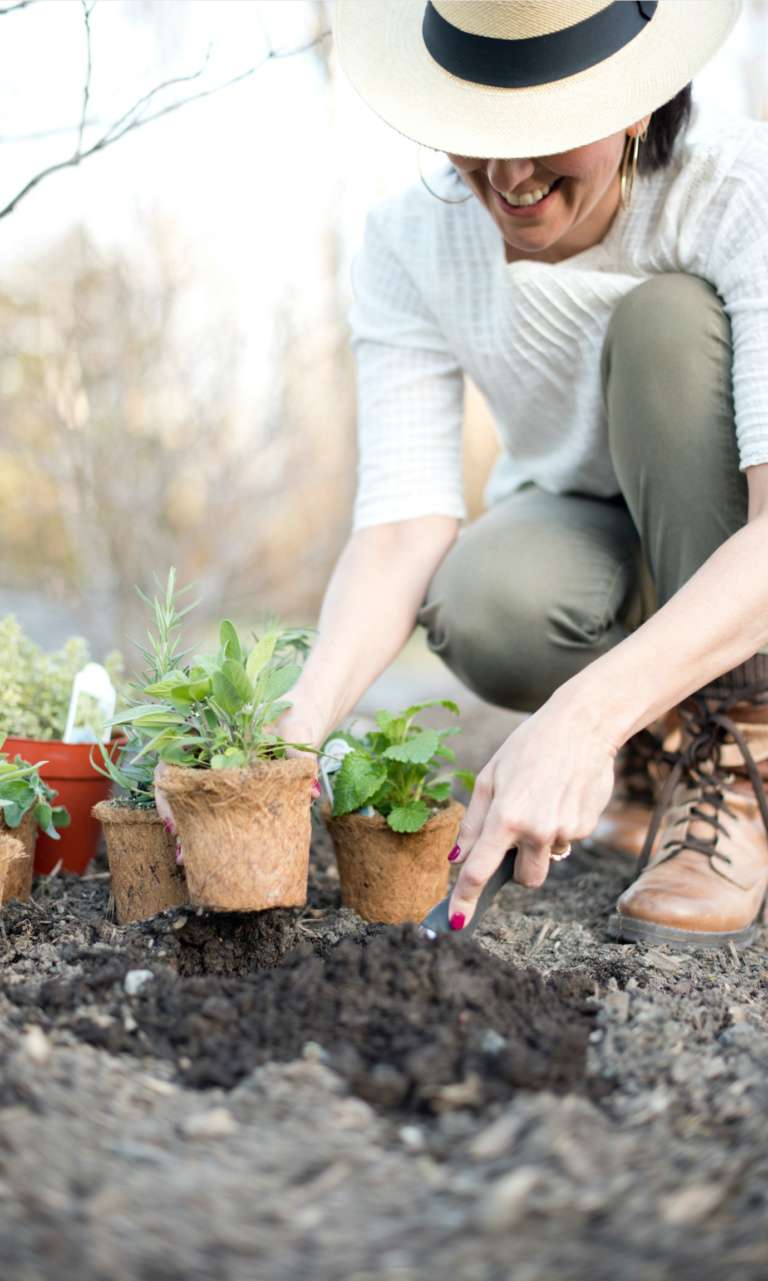 Women need safe, natural, affordable alternatives to current medical treatments for common health problems. This course will help you to:
Take back your health; take responsibility for your own wellness.
Recognize, listen to, and trust your body knowledge and help others learn to do the same.
Let go of fear created by a disease-based medical model and embrace a woman-centered approach to healing.
Develop the skills needed to promote health and prevent and treat common women's health conditions.
Learn to bring functional medicine and nutrition into your practice.
Develop a strong knowledge of herbal medicine for women's health.
Deepen your connection to the Earth and learn how natural rhythms influence health.
Enhance your professional clinical practice.
Specialize in women's herbal medicine.
Clarify your personal path (practitioner, teacher, writer, medicine-maker, entrepreneur)
Deepen your awareness and understanding of the psychoemotional and spiritual influences on health.
As an Herbal Medicine for Women student you will learn how to use herbs, along with nutritional support, effectively for women's health problems throughout their entire life cycles and:
L

Learn how to think thru complex women's health conditions.

A

Apply integrative and functional medicine techniques to enhance client success and grow your business.

U

Use mind-body tools to transform women's health and lives.

G

Generate effective wellness plans with herbs, food, & appropriate supplements.

H

Help yourself, the women in your life, and your clients or patients ACHIEVE OPTIMAL WELLNESS.
Over 200 herbs are covered in this course. You will learn their clinical indications and actions, constituents, traditional and modern applications, safety issues and contraindications, and will learn from Aviva's direct experience using these herbs in clinical practice and personal use.
History of Herbal Medicine for Women
Current Trends in Women's Health
Herbal Medicine Philosophy
Spirituality & Women's Health
Mind-Body Tools & Techniques
A Functional Medicine Approach to Herbal Medicine
Food as Medicine
Herbal Pharmacology
Herbal Properties & Actions
Setting up an Herbal Practice & Clinical Strategies
Herbal Preparations & Medicine Making
Herb-Drug Interactions
Herbal Product Safety
Setting up an Herb Business
The Art of Teaching Herbal Medicine
Women's Reproductive Anatomy & Physiology
Basics of Endocrinology
Women's Hormones
The Healthy Menstrual Cycle
Menstruation and Adolescents
Painful Menstruation (Dysmenorrhea)
Menstrual Irregularity
Premenstrual Syndrome (PMS)
Fibrocyctic Breasts and Breast Pain
Polycystic Ovarian Syndrome
Endometriosis
Vaginal Infections
Urinary Tract Infections and Interstitial Cystitis
Uterine Fibroids
Issues in Unplanned Pregnancies
Safety of Herbs During Pregnancy and Lactation
Fertility Problems
Pregnancy Wellness, Nutrition, and Body Care
Miscarriage Nausea and Vomiting of Pregnancy
Hyperemesis Gravidarum
Constipation and Hemorrhoids
Iron Deficiency Anemia
IBS During Pregnancy
Premature Labor and Uterine Irritability
Skin Problems
Insomnia and Nervous Disorders
Breech Presentation
Post Dates Pregnancy
Prolonged Labor
Pain and Exhaustion in Labor
Perineal Care
Postpartum Depression
Breastfeeding Problems
Healthy Menopause
Hormone Replacement Therapy
Hot Flashes and Night Sweats
Insomnia, Anxiety, and Depression
Uterine Bleeding
Vaginal Dryness
Uterine Prolapse
Low Libido
Prevention of Heart Disease
Osteoporosis
Over 200 herbs are covered in this course. You will learn their clinical indications and actions, constituents, traditional and modern applications, safety issues and contraindications, and will learn from Aviva's direct experience using these herbs in clinical practice and personal use.
Each clinical lesson provides you with multi-media in-depth discussions of the condition being reviewed:
the role of lifestyle, mind-body approaches, and nutrition in prevention and treatment
the signs and symptoms of the condition, pathophysiology
the pros and cons of conventional treatments, risk factors and when to seek medical care
and extensive, detailed case reviews that teach you how Aviva approaches botanical strategies for treatment with guidance that will allows you to learn how to do this successfully and effectively.
As an HMW student, you will become part of a rich community of women with a passion for natural women's health and a deep love of herbal medicine. You will receive the highest quality, beautifully presented materials, personal instruction, and regular communication with Aviva and other students.
All Students Receive 4 Print-Ready PDF Coursebooks (50 lessons)
Foundations in Botanical Medicine for Women
Herbs for Gynecologic and Menstrual Health
Herbs for Childbearing Women
Herbs for the Wisdom Years
Each handbook contains 10–16 lessons, homework project assignments, and experiments for each lesson. Lessons are also cross-referenced to related Aviva's award-winning textbook, Botanical Medicine for Women's Health. And upon graduation students receive a gorgeous diploma.
Multi-media and on-line resources
Continuing Education Credit
Thriving, Supportive Women's Online Community
I am loving the content of the course …! I can already see my skills are changing and improving… My own vision and focus for my path is becoming more clear and focused.
When I signed up I had no idea how comprehensive this course would be – it has added so much to my comprehension and confidence. This course has reinforced my inner passion for herbs and greatly expanded my knowledge about them.
I absolutely love it! It speaks directly to my heart and this way of being. This course has been INVALUABLE to my midwifery work!
Gratitude for your generosity, information, energy, and passion. Thank you for the AdrenaI told my friends: if Harvard offered me a spot right now, and I could choose to enroll in Harvard or Aviva's course, I would still choose Aviva's! It is so mama/woman/human friendly while still being academically satisfying!l Thyroid Revolution mastermind . I found the information actionable and I loved your content. The format of the Q&A was perfect. I could not believe how three hours flew by. I could've done another three hours. Gratitude for your generosity, information, energy, and passion. I look forward to many more workshops with you.
This course is SO much more than herbs for women. I'm super excited to be on this journey..
I absolutely love the student/instructor dialogue and the excellent documents available to us on the website. The wealth of information and your virtual support gives me confidence in my own ability to become a competent provider for my community. Whenever I pick up my course books, I am overwhelmed with gratitude for your [Aviva's] hard work to create a rigorous but understandable curriculum that is rich with historical, cultural, and medicinal relevance. All that to say, I am blessed – and blissed – to be a part of this group of wise women!
Although I am an easily distracted person who has often times requires one-on-one interaction with an instructor, I have had no regret with going outside of my comfort zone and taking this course. And it's 100% because of the awesome personal extras that Aviva adds.
Quite honestly, the course is superior to anything I have seen. I think for women's practitioners such as myself there is no better course. I also think that for those who desire to be practitioners for all ages and genders would be able to provide much better care with this program under their belt.
I am enrolled in this course and am loving everything in it. I've never seen a more comprehensive or visually beautiful course and I have looked! I am homeschooling mom of 6 and an herbalist who works from home. It is totally doable even with our busy lives. It is at your own pace, but the recommended time for completion is 18 months or more, I believe. I find myself re-reading each lesson multiple times to really solidify what I am learning. I would suggest setting a time that is your study time and honoring that habit. That way you are able to fit it in. I have been out of my groove of study time and am reimplementing it this week! You will love it!
I have to tell you that being able to participate in this phase of this course (for which I signed up YEARS ago). It is an absolute soul salve. It couldn't happen at a better time and I'm sure I'm not the only one who shares that sentiment. It also feels like something I've known was coming. It's amazing how Aviva ignites a sense of sisterhood and nurtures like a mother every time she speaks.
Deciding to add Aviva Romm's Herbal Medicine for Women diploma course to my plate has been one of the best decisions I've ever made. Every time I dig in, I know that I will be an infinitely better practitioner because of these experiences and Aviva Romm's wisdom shared.
Pricing & Payment Options
Why this great price? Though my students say I should be charging many times the price of this course, I feel that health care, and health information, should be accessible and affordable. This is a price anyone can afford to invest in for professional training, and you will more than be able to make your money back with the new skills you can market in your practice. The community support and connection, pearls of wisdom, and personal growth that come with this program – priceless!
Got questions?
I've got answers!
Online learning is an excellent model for busy women – and aren't we all. It allows us to learn in the comfort of our own homes, at our personal pace, with a cup of tea in hand. Online learning models offer multimedia personal touches like video and audio that you can download whenever you have the chance. Drop those old school anxieties and finally learn what you want to – with no pressure!