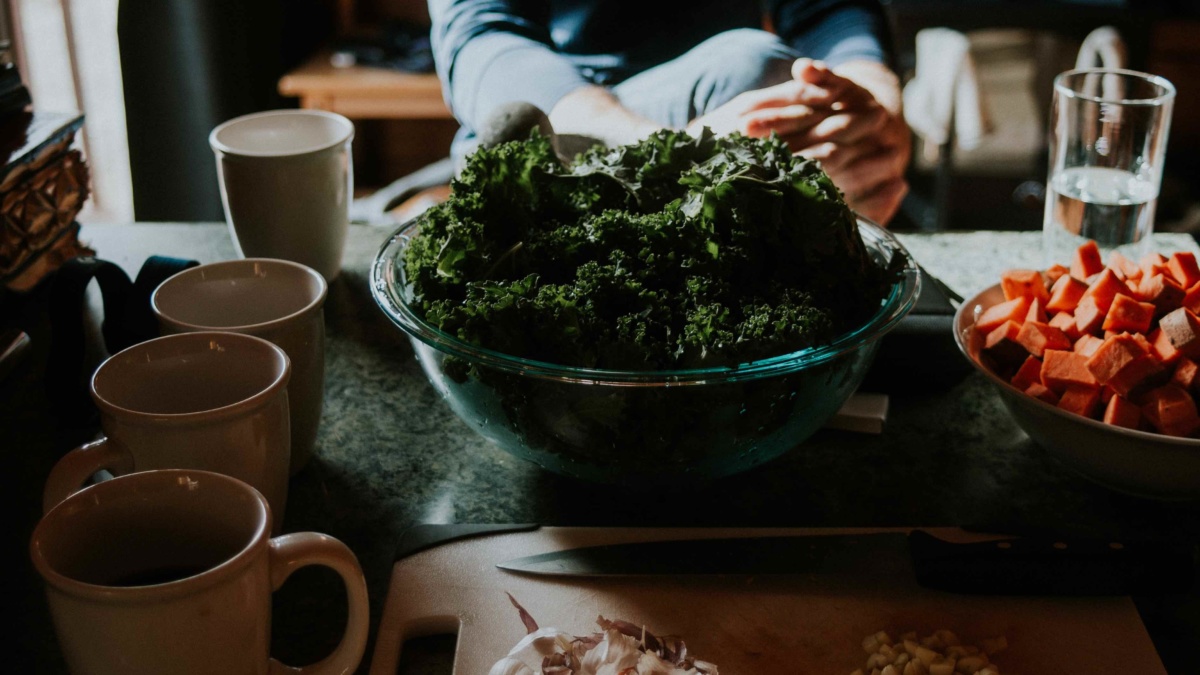 I eat kale 3 to 4 times a week. Sweet potatoes at least twice. Between the two, which are fiber rich, anti-inflammatory, and loaded with nutrients like Vitamins C and A, I feel confident that I'm supporting hormonal, immune, and digestive health. And they're delicious with no shortage of ways they can be prepared. This is one of my all-time favorites, and it's easy, too.
Savory Mexican Roasted Sweet Potato & Curly Kale Salad
Print Recipe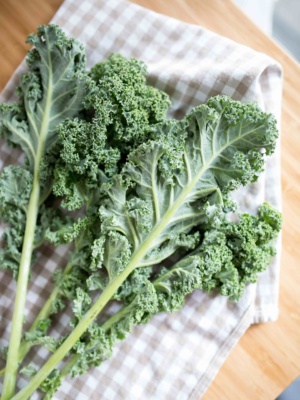 The unexpected naturally sweet and savory flavor of the oven roasted sweet potatoes with smoked paprika, with the slight tang of lime drizzled over massaged kale bring a perfect taste to this salad. It's savory and satisfying. You also get the benefit of healthful kale and sweet potatoes, both of which are full of minerals, vitamins, and immune supporting antioxidants.  This side-dish goes especially well with any black bean dish and a side of guacamole – which will make you want to lick your plate! 
Ingredients
4

sweet potatoes

peeled and chopped into bite-sized chunks

1

tsp

smoked paprika

1

tsp

honey

optional

3

tbsp

extra virgin olive oil

1

bunch

curly kale

1/2

lime

juiced

1/2

cup

frozen corn

omit if you don't tolerate corn

salt and pepper
Instructions
Preheat oven to 400 F Put sweet potatoes onto a baking tray, drizzle with olive oil, and toss in the paprika, salt & pepper. Roast for 35-40 minutes, or until potatoes and soft on the inside and just a little crisp on the outside.

Remove the stems from the kale and chop the leaves into bite-size pieces. Put into a bowl, add lime juice & a pinch of salt, and then "massage" the kale with your hands for 3 minutes to soften.

Heat a skillet until hot and add the corn, stirring frequently until slightly brown . Then add it to the kale.

Add the sweet potatoes to the kale and corn when done.

Toss it all together and serve.
Notes
Leftovers are delicious at room temperature. I serve this dish with vegetarian chili and sliced avocado on the side.