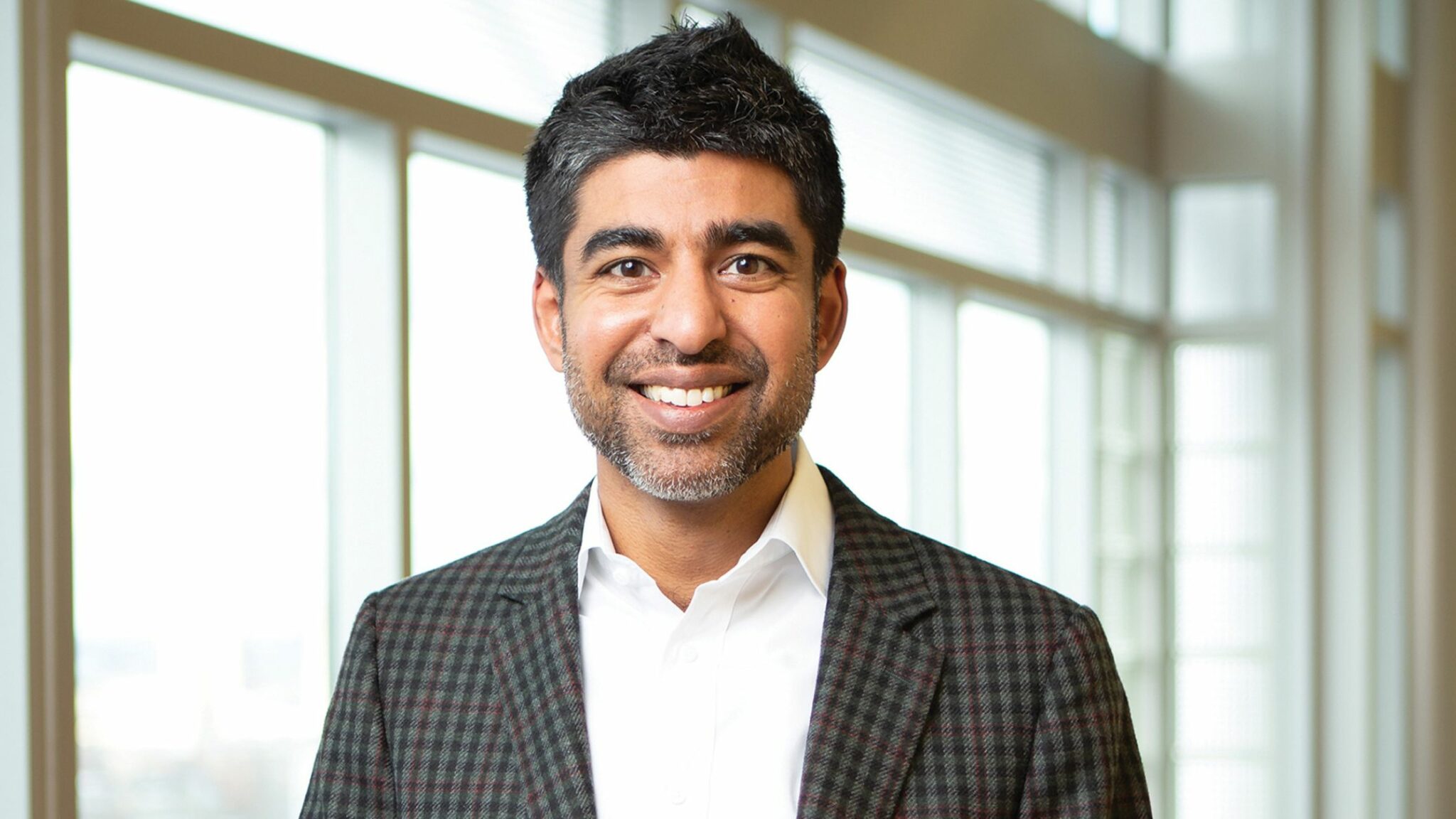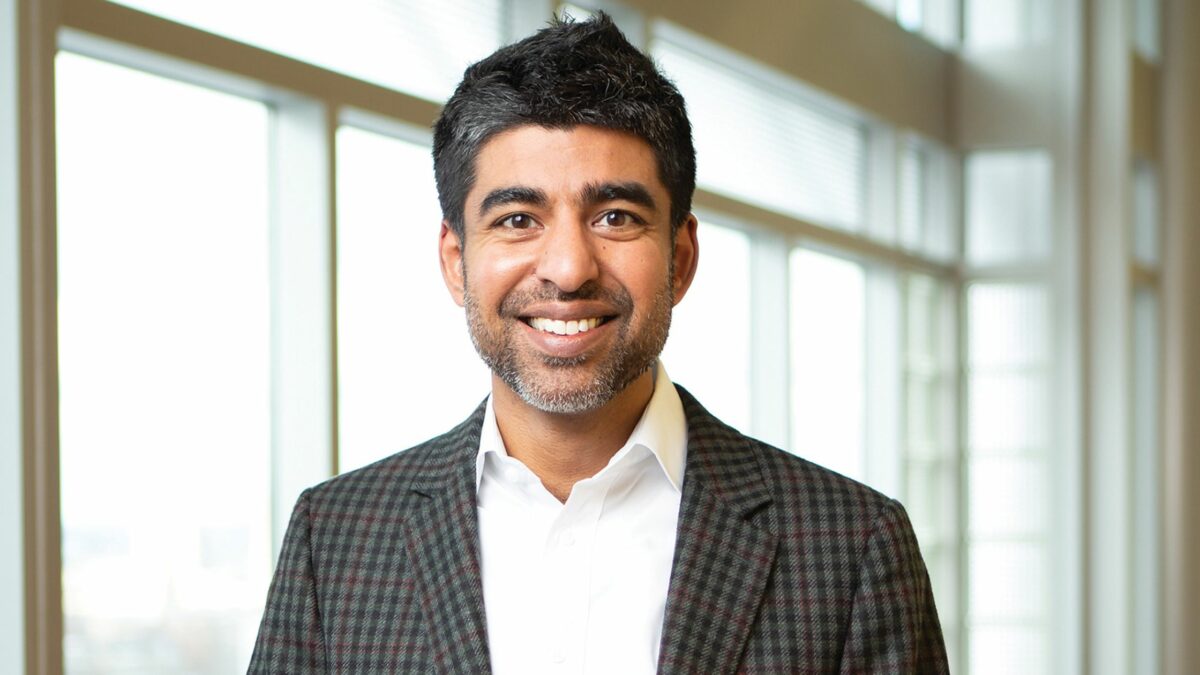 In a recent development, the US Preventive Services Task Force sounded the alarm about the increasing prevalence of hypertensive disorders among pregnant women. They have advised monitoring blood pressure throughout pregnancy since these disorders have doubled in the last three decades, impacting one in ten pregnancies. Unfortunately, the United States lags in maternal health, bearing a troublingly high maternal mortality rate compared to other countries. While the newly recommended guidelines are undeniably important, it is crucial to delve deeper into the root causes that contribute to this, and growing number of other chronic health problems showing up in pregnancy.
On today's episode of On Health, I have the privilege of being joined once again by the remarkable Dr. Neel Shah, a forward thinking OB-GYN and the Chief Medical Officer of Maven Clinic. Together, we delve into the heart of the maternal health crisis, exploring its multifaceted origins and discuss important new ways of thinking about crtiical problems. We examine the profound societal challenges that impact maternal health and emphasize the urgent need for and significance of personalized care and the promising role of emerging digital healthcare solutions in supporting pregnant individuals. Furthermore, we address the repercussions of the COVID-19 pandemic, including forced isolation on maternal health.
It is of utmost importance that we continue to raise awareness about maternal health and strive for comprehensive changes that prioritize the well-being of both mothers and babies in this country. By tackling the underlying factors that contribute to these challenges and ensuring access to meaningful care, we can achieve healthier outcomes for all, including the most vulnerable members of society.
Dr. Neel and I discuss:
COVID-19, lack of labor support, isolation and other unforeseen obstacles for pregnant people
Systemic racism and the impact of weathering on maternal mortality rates
Dr. Neel's firsthand experience as a practicing OBGYN during the pandemic
The dangers of generalizing and the importance of working directly with pregnant people on their individual needs
A breakdown of what pregnant or aspiring pregnant people deserve from the healthcare system
The goal of the Maven Clinic app and the potential of digital maternal care options
Dr. Neel's perspective on the centering pregnancy model
Why Dr. Neel feels that competence, reliability and affirmation are required to move the needle in creating systemic change in maternal care.
Thank you so much for taking the time to tune in to your body, yourself, and this podcast! Please share the love by sending this to someone in your life who could benefit from the kinds of things we talk about in this space. Make sure to follow me on Instagram @dr.avivaromm to join the conversation. Follow Dr. Neel at @neel_t_shah and learn about his work with Maven Clinic here.
---
This conversation has been edited for clarity and length.
Aviva: Neel, welcome back to the podcast. It's a total honor to have you here.
Neel: Thank you so much, Aviva.
Aviva: I'm so pleased to have you here, and I just feel thrilled and truly honored that you made the time. I know you're so busy, and I want to just dive right into the issues.
As I mentioned in intro in the introduction, just this month the CDC released new data on maternal health and mortality. We know that the maternal death rate in the US has been increasing over the past few decades. This trend continued through the COVID pandemic, which added some nuances to things like pre-eclampsia. According to new federal data, the US maternal mortality rate increased by about 40% in 2021 compared with a year earlier.
This is scary stuff. So, I'd really love to just dig in with you to the systemic reasons for this worsening crisis. I mean, to me it seems that there are three general categories. There are the things that we have some degree of control over – nutrition, exercise, and stress management – and things that are really inherently systemic, like economic stressors or the weathering effect of racism. And then there are aspects of conventional medicine that you and I have talked about before, unnecessary C-sections, which we know could potentially be shifted, for example, by more widespread utilization of midwives.
So, I'm asking you a huge question: In your view, which is very expansive, what are the big causes and potential solutions we need to be thinking about?
Neel: That is a big question. First of all, delighted to be back talking with you, Aviva. And I would just do this even if we weren't on a podcast just to mindshare around these really big challenging problems with maternal health.
I think the first thing that I want to say is these are scary statistics, and I think that it's often hard to translate the way that we think about measuring maternal health and mortality to what it means for individual people who I imagine are the people who are listening. I also know that the blaring headlines on maternal mortality year-over-year are probably triggering for a lot of people, particularly people of color who've experienced racism in their day-to-day life in healthcare settings and just in their broader life.
I think one of the most important things is that when we think about what to do about maternal mortality, first of all, you can't fix what you're not seeing and you can't see what you're not measuring. We weren't even measuring it systematically until a couple years ago. Part of the reason why we have these headlines is because now we are. So we see these increases. And of course, COVID had devastating effects on people who were pregnant in direct ways, about maybe 40 to 50% of that overall increase between 2021 and 2020 was directly due to infection. But the majority of it was actually due to the indirect effects of COVID-19 and the ways that it strained the healthcare system. I think this is very kind of in line with, I think, the spirit of this podcast. I think that the medical orthodoxy failed pregnant people in ways that were put into stark relief during the pandemic.
I think that everyone has an opinion on what pregnant people should or shouldn't do to be safe. I think that the stakes of what we think of as safety feel like they're increasing amid rising year over year mortality. And yet many of the things that we did with the intention of protecting people during the pandemic, paradoxically had the opposite effect.
What do I mean by that? Well, for starters, one of the single most important things that we could do to prevent mortality in 2021 would've been vaccinating pregnant people. But we were really sluggish in being clear about that. In fact, pregnant people were one of the last groups to get guidance from the CDC on vaccination and then remained one of the least vaccinated groups as a result.
Another example is that we insisted that pregnant people come into a physical office 14 times over nine months, which is a lot, right up until the pandemic. And then we completely changed our minds. We're like, "Oh, no, pregnant people should be the last ones to come in because we're over capacity and pregnant people are vulnerable, and so we should not expose them to the possibility of infection." But what actually happened in practice is that a lot of folks just didn't get the care they needed. And you mentioned Aftershock, the documentary, the case of Amber Rose Isaac is very much a person who developed a hypertensive disorder of pregnancy during the pandemic in April of 2020 in New York City, called the health system multiple times expressing concern, and just couldn't get through to someone who could see her in a timely way – and it was a difference between life and death.
There are so many examples. The fact that we restricted visitation across the board, including for people in labor, and then again, particularly for people of color, they didn't end up having advocates. That, at the very least, eroded trust in the system at a time where trustworthiness was table stakes. So there were all these things that had seemingly good intention, but the impact in many ways was the opposite.
Aviva: Do you feel that the delay in vaccinating pregnant people in any way had to do with that initial sense of, I think even for those of us who are non-religious, we were kind of in this thank God moment because in the first bunch of months of COVID it seemed like pregnant women were largely being spared the significant adverse outcomes. And then all of a sudden, six months, a year in, we were like, wow, that is not true at all. And there's this increased risk of hypertension and preeclampsia. But I wonder, I think many of us had a false sense of hope initially,
Neel: 100%, myself included. I mean, I think even compared to flu or other types of infections that can be devastating in pregnancy, it wasn't clear initially that people who were pregnant were more severely infected.
What was clear from the get-go is that people of color were more severely impacted because of the disruptions to prenatal care. That was very clear. But I think as a scientist and a clinician, I have a stack of medical journals, and I'm used to relying on an abundance of evidence to make decisions. I would say March, April, May, June of 2020, I've never had to rely on such shaky evidence to make what were essentially life or death decisions. It was basically case studies. And so I think there was an optimism initially, but clearly the data didn't bear out. It wasn't clear until fairly late, until 2021 really, that COVID- 19 doesn't just affect your lungs; it affects every organ system, including the placenta.
Aviva: Over the course of my work, one of the areas that I've been steeped in – particularly my training with midwives was in Atlanta with a collective of African-American midwives – so I can go back to 1988, the first time I saw a woman of color, a Black woman be dismissed from medical care. This was a groundbreaking case in the sense that she was seven and a half months pregnant, had severe abdominal pain, went to a high-end white community hospital, didn't have insurance, and was sent from that hospital to Grady Hospital, which was the inner city hospital where many of us actually did internships. And by the time that she arrived there, she had had a uterine rupture. She lost the baby. And it was at that time that regulations were changed in Atlanta, that any hospital had to take anyone in emergency, even if they didn't have insurance.
So it's easy to say, yes, COVID kind of put some of these disparities into relief, but these disparities are really deeply endemic in our medical system, in our obstetric system. I've interviewed Jess Clemons, Dr. Jess, she's a psychiatrist in New York, Kimberly Seals Allers – really well-educated black women who have said to me, even when they're going in for routine prenatal care or routine obstetric care, they feel like they have the identity drop and code switch. Like Jess would say repeatedly, "Oh, I'm a doctor, at her prenatal visits." Whereas I wouldn't have to do that. I might for some reason, but not to feel safe because of the color of my skin.
So, how much of what we're seeing with maternal mortality right now do you feel like is an impact of "weathering" – the impact of being the recipient of bias over the course of your lifetime and how that can impact your health. That can contribute to chronic stress that can lead to hypertension. So how much can we say there's weathering? How much can we say there's nutrition? How much can we say there's the obesity epidemic, sedentary lifestyle, and then also what's happening when a pregnant person does actually go into the hospital -and I call it "gets Serena Williams-ed" – they get dismissed, ignored, told their problem, isn't really their problem as happened with Amber Rose Isaac.
Neel: Yeah, I mean, I think probably the best way to answer that question is to explain how the CDC changed their definition of what they considered a preventable maternal death between 2018 and a few months ago. But in 2018, they said three out of five deaths were preventable. And that was based on a review of what was on the death certificate, which was a medical diagnosis, and it would have things on it like hemorrhage or cardiovascular disease. And of course, the reason to interrogate the root cause of a maternal death is so you can do something about it going forward, right? And there are opportunities to better manage hypertension or hemorrhage. But the thing is, I've seen people survive a severe hemorrhage, and I've seen people not survive a more moderate one. When people die, their heart stops. And so cardiovascular conditions could be labeled as the cause.
But if you widen the aperture on causes, as is being done through maternal mortality review committees, you start to integrate some of the systemic effects. And based on that guidance, we now think that four out of five are preventable. And honestly, if you widen the aperture enough, you'd probably see that the overwhelming majority, maybe even five out of five are truly preventable. All just depends on your definition.
I guess to answer your question directly, I don't know what the percentage breakdown is of causes, but part of the challenge of racism in 2023 is that it's truly insidious. And what that means is it's hidden in plain sight. So, there are the kind of egregious cases that make it into the news media. Then there's sort of the routine things that have been kind of made formulaic in the way that medicine is practiced.
Just to give everybody an intuition for this, I mean, when you're an intern, a brand new doctor, when you were at Grady, your main job was to know if people were sick or not. You weren't expected to have this huge fact base in your head, you kind of were, but your main job for your clinical team was to tell them, this person is sick, this person isn't. And if you are right, you were celebrated as a person who had great clinical intuition. And right on that line of clinical to intuition is often what's effectively racism. Because if somebody is bleeding, you might have been taught to recognize that they could be pale, but if you're melanated, you might not be pale. And so there'll be a delay in responding to you, or you might have just been accustomed to, I don't know, a slower response time for people of color.
In our actual formulas in the practice of obstetrics for a long time, we've treated Black people and Hispanic people specifically as different. We have a different anemia cutoff for Black people, or we did until relatively recently; we had a different cutoff for predicting success for eventual delivery. And all of that was part of our routine practice that nobody questioned. It was just hidden in plain sight.
Aviva: So when I interned at Grady to clarify this was like, I'm going to really date myself, but circa 1985, and I interned as a midwife there. As a home birth midwife we did rotations there to just volunteer, but also see what was happening in the hospital. So this was really in the day where everyone got an enema. They called it 'high, hot, and hell of a lot," and babies were still turned upside down and spanked on the butt.
In those early days of being a midwife, and I was working in a largely black community, and we were taught that a lower hemoglobin and hematocrit was normal for women of color, for Black women particularly. And even back then, I really questioned that. And whether that was true physiologically, it made no sense that on average Black folks had lower hemoglobin and hematocrit, and yet my training was that lower hemoglobin and hematocrit puts you at higher risk if you do hemorrhage.
So, even in my practice back then in the 80s, 90s, myself and other midwives, we weren't actually following that. We were still kind of treating everyone as if they're hemoglobin hematocrit should ideally be at a certain level, equally. And I think that was kind of prescient or intuitive wisdom that we had. I don't know why we thought that, but we really did. And now we know that we shouldn't be making those separations that way.
Neel: Yeah, I mean, I think the challenge has just been a lack of precision. We should take people's race and their social circumstances into account, I think, when we provide public health guidance or when we practice medicine or provide clinical services more broadly. But, for example, when we're talking about the maternal mortality crisis, it's important to be specific that it disproportionately impacts Black people, and there are reasons for that. Unless you unpack the way anti-black racism system works, you can't do anything about it.
At the same time, we shouldn't be treating Black people or anybody as somehow biologically different when we see the impact, because what ends up happening is you end up gatekeeping important services, whether it's a blood transfusion or anything else. And just to provide another example, during the height of the pandemic, it was early, so probably March of 2020, and I was on call in my hospital and it was a terrifying time. We didn't have enough capacity, meaning we literally couldn't admit more people, and we're trying to be really judicious about only admitting people to the hospital who were sick enough to require hospital level care. And there was a person who called me, who called from one of our community health centers in Chelsea, which is a city in the greater Boston area that was hardest hit by COVID. By the way, Chelsea is a community that has a lot of Hispanic people that live in multi-generational housing that were doing what were considered essential jobs. So this is somebody who was driving a bus for a living, could not earn money through Zooming on a computer screen. And she called the hospital, and I had criteria on a piece of paper to triage whether or not she was sick enough to come in. I suspected she had COVID based on her symptoms, but she wasn't quite sick enough. She was a pregnant person who wanted to come in. And I gave her the guidance per my algorithm to stay at home and self- isolate. And she told me that she couldn't because she lived with her parents and her children. There was no way that she could practically self-isolate. And yet she's somebody who, by the biological criteria, I couldn't admit to the hospital. And to this day, I still have no idea what happened to her, but she was clearly sick and frightened.
Aviva: So COVID definitely has shown a light. And I think what we've seen in the amplification of police brutality, some of the just stark maternal deaths we've seen in the media, this really deep schism we have in our culture around ethnicity, background, socioeconomics. And I do want to say that even though we really need to highlight the fact that this is much worse for Black women, black and Hispanic women, even in certain states in the US, the mortality rate has gone up for White women as well. So this is not something that any of us are necessarily spared of, and the rates of cesarean section remain high, etc.
Can we dig into the things that women, pregnant people and women can do to take care of themselves? One of the things that I find myself really challenged around, that I'd love to hear your thoughts on are the relationship and role of diet, nutrition – those I feel clear on – but particularly obesity I find challenging because we know that a lot of the data that's coming out on BMI may also have some racism inherent in it, and that BMI and weight don't necessarily mean you're less healthy. In fact, we saw from some of the data in ICUs, people who were a little bit bigger bodied may have actually survived better than people who were underweight when they had severe compromise.
But when it comes to pregnancy, one, there's a lot of fat shaming that happens in medicine, and particularly for women who are in bigger bodies. That also plays out and ties into racism. But what is the role of our modern cultural obesity epidemic leading to potentially diabetes, gestational diabetes, hypertension? What do we need to know about that?
Neel: In my current seat at Maven Clinic, I spend a lot of time thinking about the sort of Venn diagram between wellness and let's call it the traditional healthcare apparatus, where the traditional healthcare apparatus is designed to rescue people, but it's not designed to produce health. Health is not produced in the four walls of a clinic or a hospital. It's produced in people's homes, in their communities and their workplaces. And that's where I think there's this intersection of biology and sociology and all the rest of it. I mean, I think to answer your question directly, the body positivity movement broadly is very important. And there is a lot of fat shaming across the board and including in pregnancy. I think for a lot of plus size people, they encounter, sometimes even amid well-intentioned medical advice, things that honestly conflate their weight with their true needs.
For example, obesity is correlated with hypertension, diabetes, and other things that confer risk. And even obesity independently of hypertension, diabetes confers pregnancy-related risks. But somebody who is like plus-size can labor entirely. Normally we conflate high risk pregnancy and high risk labor all the time, and we can end up eroding people's confidence in their own capabilities to give birth along the way. It's something that I saw all the time. And so I think maybe the broader point is that no group of people is a monolith, whether it's plus-size people or Black people – we're multidimensional beings.
I think that we have to, when we're taking care of individual people, or even for folks who might be listening and thinking about what is my pathway to bringing home a healthy baby at the end of the day, you can't just paint with a broad brush and say, because you're a certain weight that determines your fate automatically. We've got to think about that. And we also have to be clear about it does make sense if you have a higher BMI to screen earlier for gestational diabetes, and then if you have gestational diabetes, it makes sense to think about your diet differently.
Aviva: Yeah, I agree with you so much, and I get concerned that much like we saw differences in hemoglobin and hematocrit and said, oh, well that's just because of that factor, let's not treat everyone equal. I am so supportive and in favor of body positivity and people not being weighed if they don't want to be weighed. And then I also worry that we sort of, in our fear of calling out the medical aspects of what can happen with hypertension and diabetes, based on many factors – weight being one of them, blood sugar, stress, all kinds of things can contribute – that we will start to become afraid to discuss those things with our patients that may actually be helpful for them. And I wonder what you think about those conversations and things like weighing in pregnancy, which has been very standard for the obstetric model. Not so much for midwives, we're more typically concern concerned about other parameters like fundal height and nutritional status and blood pressure.
Neel: Yeah, I mean, I think that's fair. The thing that happens in every prenatal visit, there are things that happen along the way where they're milestones that we want to check in on and things like that. But the thing that normally happens during every standard prenatal visit is a weight, a fundal height, which is how big the uterus is, a check on the heart rate of the baby, and a blood pressure. Those are the things. And some of those things more than others are really oriented towards what I think of as this rescue system.
Even the schedule of prenatal visits, which is a hundred years old, is it coincides with the invention of a sphygmomanometer, which normal people call a blood pressure cuff. When we had that technology that allowed us to check blood pressure, and the schedule of visits was actually based on the cadence of checking blood pressures so that you could detect preeclampsia. But then we applied that to everybody and even the US Preventative Task Force recommendation is the best way to prevent hypertensive disorders of pregnancy or to manage it is to just screen people more.
But I think to your point, if you were to widen the aperture a little bit, that is a way to prevent, but it's actually not really a way to prevent, it's a way to rescue people who are already right downstream. But if we really want to prevent, we've got to go upstream.
Aviva: So there's weathering, which is sort of an inherent factor in our culture that people come to pregnancy with probably two or three or four decades of behind them. There's the intersection of what happens when they encounter racism, sexism, genderism, ageism, whatever it is they encounter when they get to their prenatal visit or the hospital or bodysize-ism. And then there are those things that we can do. I think of the blood pressure checks as really important. Something I've always done as a midwife.
And in fact, I remember one case where I agreed to be someone's doula. She had gone to her OB that morning. She really wanted to have a home birth; her husband didn't. They needed to be in agreement and she decided not to. So I said, sure, I'll bring all the things to the hospital with you. This was back in the early 90s. She had gone to her that morning, had her blood pressure checked, was weighed. I went and did her home visit a couple of hours later, and I looked at her, I'd only met her once before, and I said, "You look like you've gained some weight since the last visit." She said, "Yeah, my OB weighed me this morning. I've gained 10 pounds." And she was in third trimester, so she had gained 10 pounds. That's a red flag. And when I checked her blood pressure, she was 180 over 110. So we immediately went to the hospital and she was preeclamptic. The checking the blood pressure's important. It's not preventative. Hopefully it will get people to sit up and pay attention to more of these factors.
What are the things you feel like that we can do that women, that people can do preventatively to address these multiple factors, including weathering, being prepared when they go into the system, but also things like nutrition, exercise, etc.?
Neel: I think the frame that I want to take to the question is what do people who are pregnant or might want to become pregnant, what do they deserve from the system?
Aviva: Love that.
Neel: And then I think that translates to maybe what they can do, but I don't like the pick yourself up by your own bootstraps approach because it makes it seem like the sole onus is on the pregnant person as opposed to all the rest of us who should.
Aviva: I couldn't agree more. I feel like that's one of the failings of wellness. It's like we should just take care of ourselves when the system isn't taking care of us, and the onus should be on the system and our own personal responsibility.
Neel: I'm really conscious of that because wellness is an industry and it's a fraught one because wellness is so important to all of us. And if you take the perspective that the onus is entirely on the pregnant person or the individual, then you can end up hawking anything, irrespective of whether or not it works. And I don't want to be overly prescriptive here, but part of what brought me to Maven Clinic after spending a decade trying to improve the brick and mortar system was this realization that really happened during COVID-19 and around that specific woman that I told you about who called me.
There's rarely in life a cinematic moment where you're like, wait a minute. I'm seeing everything differently now. But I was so powerless in trying to help her. And then what to carry forward from that was like, or a person like her, what could I do differently if I wasn't limited to what I can do for her within my clinic? And instead, I could travel with her out into life.
So, an app will not fix healthcare, just to be totally clear. But the idea of Maven Clinic is to turn the device everyone carries in their pocket into a portal that can allow them to access a human service or information or education or coaching. Because I think wellness is largely about coaching. It's not just about do this differently prescriptively. It's about what is your goal and then how can we work with you on a regular cadence to help you get there, whether it's diet or exercise or just support.
We did a survey that showed recently and we published it that showed that 75% of people, publicly insured and commercially insured, have at least one social need – where social need was defined as material needs, housing, food, those kinds of things. But also things like, are you lonely, which has a huge impact on wellness. And the technical definition of loneliness is do you talk to someone that you think cares about you more than five times a week?
Aviva: Well, this is really interesting because the Interheart study, which was done many years ago, but it was a large multicenter study, showed that for women at least, the impact of loneliness was equal to the impact of diabetes and other major risks for cardiovascular disease. And why we would think that would be different in pregnancy is a little bit astonishing.
Neel: It's totally astonishing. I, so I can be really prescriptive and be like, here's my favorite diet. But the better approach is if you're trying to change your diet – either because you have diabetes or because you're just trying to change your diet – that's really hard to do. So it's one thing to meet with a dietitian or a nutrition expert at some prescheduled time weeks away. It's an entirely different thing in 2023 to have somebody look through your phone at your refrigerator and help you plan a meal in real time.
And that's the difference between a 34-week delivery and poor glycemic control and a 39-week delivery. In one case you have months in the NICU and a lot of suffering. And the other case you don't, right? If you have diabetes, you don't need a surgeon, primarily, you don't even need insulin. You need someone to help you change your diet, not to tell you what your diet should be, but to coach you through your options in a pragmatic way based on what's available to you.
Or, to your point, the impact of social connection, which there's overwhelming evidence that says that this is a big determinant of our overall wellbeing, and the prevalence of loneliness and social isolation during pregnancy is astonishing. I think a big part of wellness is just your sense of situational safety, whether it's at the extreme of interpersonal violence or living in a community where because of policing or other reasons, you just don't feel safe or you don't have a sense of belonging.
Aviva: Yeah, it's easy to say somebody should get more exercise, but if they can't walk out of their front door, it's a whole different…
Neel: A hundred percent. And we have all these stereotypes about who suffers from those gaps, and they're quite prevalent in ways that, for me, were kind of unexpected. So I'm very clear about the fact that in my current role, I cannot deliver a baby through a screen. There are some things that need to happen in person. Then there are some things that you could do in person or not. But then there are things that you can uniquely do if you give people the care and support that they deserve, which is much more than a punctuated 15-minute visit.
Aviva: I really appreciate what you said, and I think in asking you the questions about nutrition and exercise, etc., I realized I wasn't really asking you for something prescriptive, but more do you feel that in our current culture, they're inherent and endemic and that pregnant people are sort of barreling their way, short of some personal genetic protection or miracle, toward gestational diabetes or hypertension? And from what I'm really hearing you're saying, is that based on your many years of experience and what you're seeing now working with Maven, that the answer's really no, that there are a lot of factors that we can socially provide, clinically and medically provide, and that people can take advantage of, that can prevent them from going down that road, hopefully.
Neel: What I would say is I actually do think that we're barreling down in a direction that's not great. We see that in the data. There's more diabetes and hypertension and obesity than we've seen before. There's more maternal mortality than we've seen before; the last generation current compared to the current one. We are not heading in the right direction.
Also, I'm optimistic that we can course correct and get to a better place. And my view of how to do that is not to solely focus on optimizing our healthcare system. And also at the same time, there's no substitute for the structural reforms we need in our country, whether it's policing, education, healthcare, or other institutions that are inequitable by design.
That being said, I do think that there is an emergence of ways of providing care and support outside of the brick and mortar healthcare system, whether it's due through digital services like Maven Clinic or just through I think a rising consciousness of the role of wellness. I think COVID-19 really stretched us. It wasn't just that the healthcare system failed. It was that people were severely socially isolated and their material needs weren't being met. And I think that we see evidence in our politics and we see evidence in our institutions that are designed to serve us, that there's not only recognition that that's the case, but real innovation to drive us to a better place.
Aviva: Neel, you've always been a midwife at heart, but I think you've been radicalized by COVID or something.
Neel: I have been radicalized by COVID. That's totally accurate.
Aviva: So I had a bit of a cinematic moment with COVID as well. I had a patient who I had worked with some years before COVID. She suffered from very severe anxiety disorder, was on medications and was struggling with her fertility. And she came to me more as for an integrative approach to her fertility. She had tried everything, nothing was working, and she also didn't really feel safe being pregnant on some of the medications she was on – reasonably so – some of them were a little bit questionable. And she ultimately was able to get off the medications and get pregnant and had a beautiful, healthy pregnancy, and this storybook four-hour hospital birth and was gorgeous.
She got pregnant again, and she was due in maybe April. So this was super early on in COVID. About a month earlier she was informed by her hospital that she would not be able to bring her husband or her doula. Now, the significance of this for any woman is really overwhelming – to go into your birth with no personal support like that, and also somebody who's ~35:15 more educated and perhaps anticipating wanting some protections from interventions they might not want, by their doula and their partner, and then add to it, this woman also having a propensity for or predisposition to sky-high anxiety.
That was sort of my clarion call to the ability of the system to isolate people when they're in need. I understood where the system was coming from, and I understood where hospitals and doctors were coming and nurses were coming from, absolutely. And at the same time, it seemed like an infringement on her reproductive rights and her human rights to not be able to have support in a medical setting.
I quickly started galvanizing and created a hashtag, "I deserve birth support" and then started teaching ad hoc birth classes, self-advocacy classes. That led into about 40 hours of free ad hoc classes and about 14,000 people signing up for this Facebook page. And then started doing a weekly support group. And we saw really enormous gains from that.
Neel: COVID-19 didn't just radicalize me; it deeply humbled me. And I think that every system is perfectly designed to get the results that it gets. And part of that humility is recognizing that we're not getting the results that we want, so we have to revisit how we think about the system broadly and be open-minded. I was very skeptical, for example, of digital health, because you can't deliver a baby through a screen, and obstetricians , like midwives, are pretty tactile. I value the in-person human relationships.
I was on the wrong side of that issue. In the spring of 2020 there was a lot of controversy around it. And I was one of the people who very publicly in April of 2020 was like, I actually think it's the right call right now. And it was based on fear, and it was based on seeing people around me get very, very ill patients and clinicians alike, very ill. It was terrifying.
Aviva: Yeah. Again, please, know, there's zero judgment for me. It was a terrifying time. I mean, I'm so admiring that you continued to work in the hospital. You're a dad, you have kids.
Neel: No, no. I mean, I think part of humility is owning it, right? And also I think as we think about the best way forward, what should happen in person, what shouldn't happen in person, what is the type of care and support people deserve broadly and let alone the modality for how it should happen.
Part of humility is updating your priors. And so some of the people that were most impacted by visitor restrictions, for example, were the people who not only were most likely to benefit from the level of social support that they need, but they were people who felt like they needed an advocate to be safe in those settings. And I think that that was a miss to not respond to that quickly enough and it took hospitals literally years to update their policy. We were way too slow in updating our priors.
So I guess as I think forward to what's possible, we know that people deserve more care and support than you can get in a 15-minute visit. I'm agnostic to whether you need 14 or 8. I think some people might need 5, other people might need 20, and it's okay. And I think that we should have flexibility. There's room to figure out what is at the core of what every person deserves to get, every time. And we should deliver that reliably for everybody. And then we should also not be fixed and anchored to that, and realize we have to personalize care and be flexible. And that care is not just provision of clinical services in a hospital, whether you get it digitally or you get it from your community. And I think actually, as I look out across the country, one of the things that gives me a lot of hope, it's not just the digital innovation; it's actually the community-based innovation. There are more community-based organizations focused on birth equity in 2023 than there were in 2020, many, many more. And that gives me a lot of hope too.
Aviva: So what do you see as the potential for digital care? How much digital care do you think is possible for people in pregnancy as a model of care?
Neel: I mean, I think that the fact that your zip code in the United States of America determines who you have access to has been one of the biggest blights on our system. And that's true across zip codes, but it's even true within Boston or New York. If you live in Dorchester, what you have access to, if you have to take three city buses to come see me, it's completely different than if you live on Beacon Hill. If you're in New York and you're from Jackson Heights, Queens, which is where my family was from – if you looked at the headlines in March of 2020, it was the Elmhurst Hospital that was the epicenter of the whole global pandemic. And that was very different than living on the Upper East Side. And so the promise of digital health should make it such that what you have access to isn't only determined by your physical proximity to it.
Aviva: What do you think should happen with the telemedicine regulations in terms of reciprocity and interstate? Because there are states like Georgia, where I studied midwifery, where we have, I think 180 towns, 90 counties that have zero obstetric provider, and that is the state that consistently has either the second highest or highest infant mortality, and maternal mortality rates in the United States, which is comparable to world statistics. What do we do? Can we, do you feel like we should be able to provide prenatal care across states if we're willing to.
Neel: I'm a big believer in the American experiment, which means that I believe in federalism, and I think that Oklahoma should have different policies than New York on many different things that are best tuned to the needs of people in the Sooner state versus New Englanders.
That being said, healthcare is not one of those things that should be different on the state level. And we see that specifically around reproductive health and reproductive rights, but it makes no sense at all – the parochialism of state medical boards and the fact that if you're licensed to practice in New York, you can't care for somebody that is in a different state. It doesn't help people at the end of the day. State medical boards have a role, and it's an important one, but the parochialism, the idea that you have to have a different licensure in different states to serve people in 2023 is bad for America. And we saw that the relaxation of those policies during COVID were enormously helpful in getting people essential services.
Aviva: Absolutely. I agree.
Neel: That's how I feel.
Aviva: What are your thoughts on the centering pregnancy model, which has been used in the UK for decades now, where group prenatal care – that expression, the whole is greater than the sum of the parts to me was so evident when I was running this weekly support group, which we're going to be picking back up as a formal program, but just what people could share with each other, or the comfort that people got and the relationships that formed from those groups seemed to really have an impact.
Neel: Yeah, I mean, I think a generation or two ago, people were primarily born at home and primarily supported by their proximate physical community. Society has evolved in many ways for better and for worse since then. But there's no doubt that when you're in a phase of life where you're going undergoing such rapid change – physiologically, emotionally, professionally, socially – that being in community is really helpful. We have to think about how we construct those community spaces differently. So, I'm a big fan of centering. I think that the evidence is clear that it helps. The context matters, too. You can't just bring a group of people together. You have to be thoughtful about how you're composing a community. We just have to be more creative than a single clinician and a single pregnant person in a room for 15 minutes, 14 times. That's not working. We've got to do something different.
Aviva: So given that so many pregnant people and birthing people will still enter this conventional system, what do you feel are some of the cardinal changes – if you could list three priorities that could change the obstetric culture or model to really start to move the needle, what do you feel those might be?
Neel: Three things. The existential threat to the healthcare system as we know it in 2023, is trustworthiness. It's not the job of the people that healthcare serves to be more trusting of us. It's our job to be more trustworthy in an era where there are no editors, so you can't trust sources of information. Even the traditional institutional ones like the CDC have become less trustworthy over time because of inconsistencies and things like that. So there's three things. The first, in no particular order actually, the first thing is we have to be competent. That means we have to produce equitable outcomes. And we're not doing that today clearly, but we have to do that. I highlight that because it's not enough. The second thing that we have to do is be much more reliable and show up for people when they need us to and how they need us to.
So if I were to ask the hospital, the doctors that work in my hospital today to text their patients, they'd probably quit because they're not set up to do it. It would just overwhelm them. But in 2023, when you text people and you enable that kind of communication, they're way more engaged and they're willing to tell you things that they're not willing to tell you in the clinic in ways that are really important.
And the third way is you have to affirm people. To do that you have to elevate not just technical expertise in how to do a forceps delivery as being important, but lived and embodied experience and the kind of expertise that comes from that. There's really clear evidence that makes a world of difference when it comes to maternal health, too.
Aviva: That's beautiful. I feel like even just the texting, the ability to text, when I say to one of my pregnant patients, particularly when they're close to their due date, or if somebody's had a history of perinatal mental health challenges, here's my cell phone number, here's my text, you can text me. Just watching people's shoulders drop – I feel like that creates a trust factor. And I think most physicians don't realize that if that, most people they are going to respect your space. They're not going to wantonly text you and interfere with you. And there are ways to set up systems that allow for it.
Neel: That's the key. A bad system will beat a good person every time. Every doctor, midwife, nurse, forward deployed healthcare worker – they're the greatest people. They're the ones who showed up during a pandemic at personal risk. They're the greatest people. And they too, were let down by a system that did not set them up for success. Of course, they would want to be able to text their patients. It's just you can't when you're billing ICD 10 codes, you can't.
We've got to get to a place where we're keeping the true north in mind. And when it comes to people who are building their families or people who are pregnant, what people want is the smoothest path to bringing home a healthy baby. It's one of the only areas of healthcare where there's such a clear objective function that you're trying to deliver for people, meaning at the system level. Everything else is just noise.
Aviva: I feel like we have to also expand this concept of healthy baby, healthy mother to what does a healthy mother really mean? And how does a healthy mother also nurture a healthy baby? If a mom's not healthy, what does that mean for her baby's health? So that's another conversation. But perinatal care, mental health, and postpartum mental health certainly really suffered for a lot of people during the pandemic as well.
Neel: Totally. And what it comes down to for me, Aviva, is just that we need a higher standard than emerging from the process unscathed.
Aviva: Yeah. People deserve, as Kimberly Seals Aller said, coming out the other side alive is not a high enough benchmark.
Neel: It's not. People need to come out the other side. Empowered. That's the bar.
Aviva: When there's so much gloom and doom news about the reality of giving birth in the US, how can people approach being pregnant right now without feeling too overwhelmed, too scared?
Neel: I know that a lot of the news cycle related to maternal health, particularly for people of color, is terrifying. And the last thing that we want to do is make people more scared. I mean, I think it's important also to be clear about what's happening and what the risks are and to state them plainly. But if that's all we do, we're not being helpful.
I think that at the risk of being too abstract for a friend or a family member who's pregnant, or anybody who were to ask me, I think remembering that adage that a bad system will beat a good person every time is actually really important in a pragmatic way, which is if you feel like you're not being seen or heard, sometimes the most useful thing that you can do tactically is just to remind the person who's meant to be caring for you that they need to slow down. And that even if they think that you know what you're feeling is "normal," it doesn't feel normal to you. And I think that that often leads to a reset and can make a big difference.
Aviva: That's beautiful. Neel. Thank you for, as an OB-GYN, reminding pregnant people, birthing people, soon to be pregnant or birthing people, that they can use their voice and create and nurture that relationship to be seen and heard, and to speak up for their needs and their rights in that relationship.
Thank you for everything you do. It's such a pleasure to just listen to you and your wisdom. It's fun to watch you evolving in your work. And we'll put all the links to Maven, some of your recent articles and all the things in the show notes. And I look forward to our next conversation.
Neel: Thank you, Aviva. Me too.