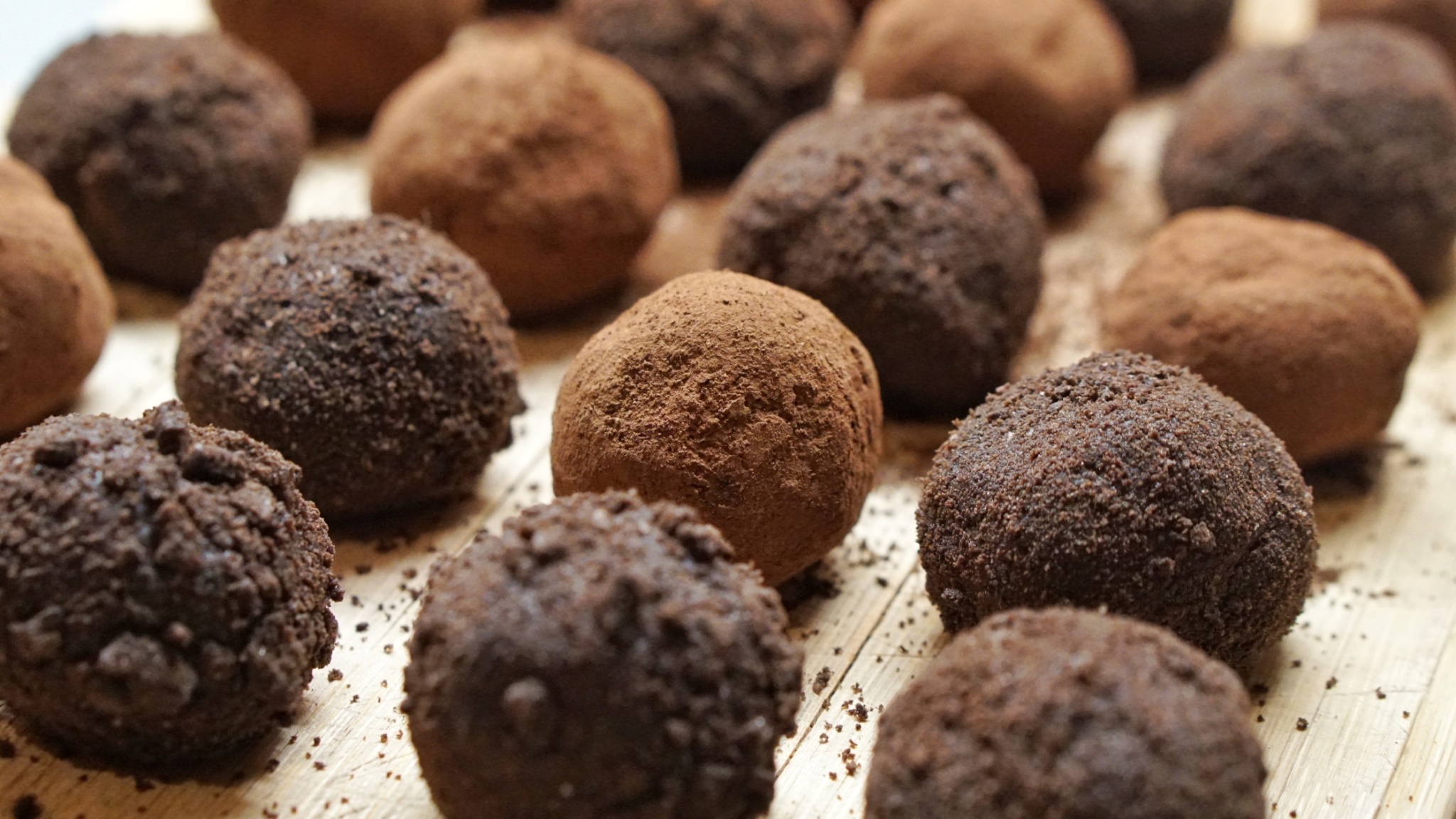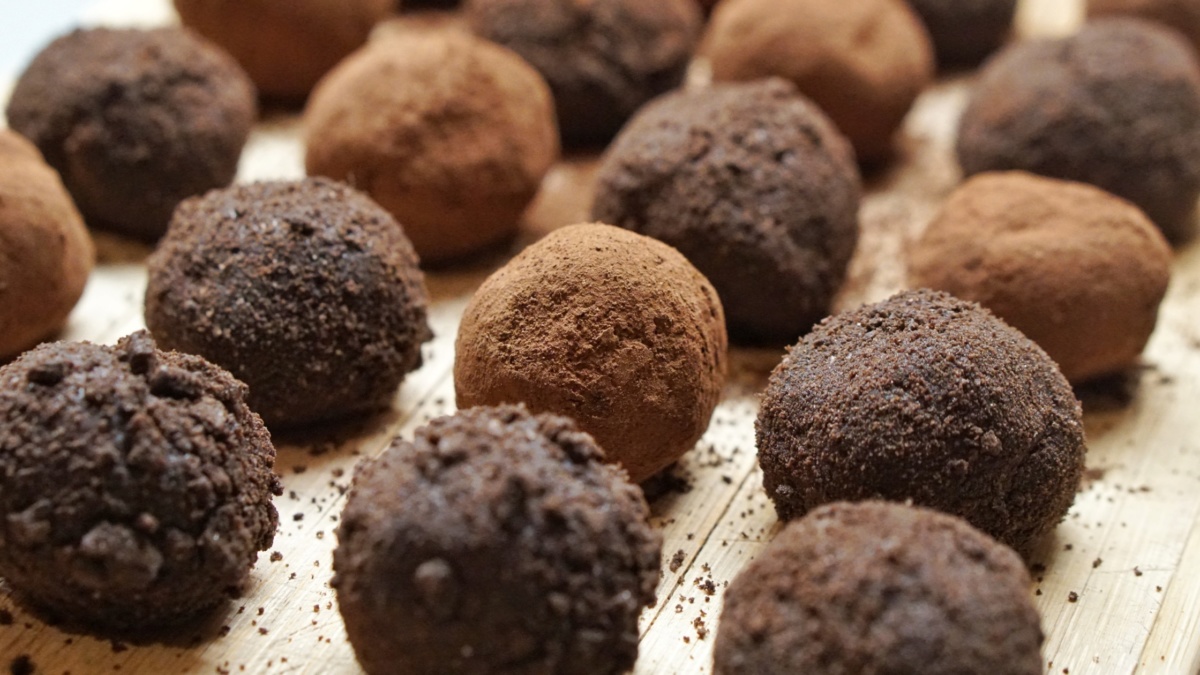 Now here's a truffle you can feel good about!
Chocolate was recently written up in a medical publication as a 3,000 year old wonder drug! Good for your heart, your mood, and eaten in moderation, perhaps even your waistline, chocolate may trigger the release of serotonin, the neurotransmitter responsible for feelings of relaxation and pleasure.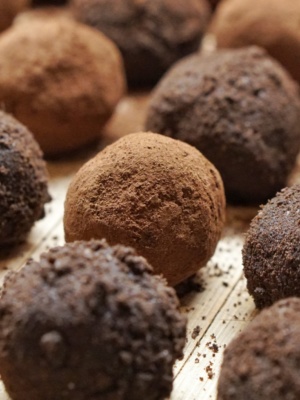 Maca is a nourishing, restorative tonic. The Quechua Indians of Peru's central highlands consider maca a highly nutritious food that promotes mental acuity, physical vitality, endurance, and stamina. It is also considered an aphrodisiac tonic that enhances sexual desire and performance, and is especially reputed to increase fertility in men and women. Maca is often eaten by Peruvian women wishing to get pregnant. Dried maca root is rich in essential amino acids, iodine, iron, and magnesium, as well as sterols that may possess a wide range of activities. It has been used to treat menstrual and menopausal complaints as well. Cayenne pepper is spicy and stimulates the libido, while cardamom is a flavorful aromatic herb that promotes healthy digestion. These can be made the old-fashioned way with cream and butter, or vegan by substituting coconut butter and coconut milk. Maca powder is available at many large natural foods stores. The extra can be used in your smoothies! It has a mild taste.
Equipment
Small saucepan

Glass bowl

Melon scoop
Ingredients
1/2

stick unsalted butter

cut into small pieces (or coconut butter)IMG_0996

8

ounces

semisweet chocolate

chopped

1/4

cup

heavy cream

or coconut milk

2

tbsp

maca powder

1/8

tsp

cardamom powder

Dash cayenne pepper

1/4

cup

unsweetened cocoa powder

Finely chopped walnuts

optional
Instructions
Melt
Put the cream or coconut milk into a small saucepan and heat just until you see tiny bubble along the edges of the pan.

Turn off the heat, and gently stir in the chocolate and the butter until smooth and creamy.

If needed, turn the heat on again briefly, but do not bring to a simmer.

Turn off the heat and stir in the maca powder and whichever spices you desire. You may also leave plain if preferred.
Chill
Pour the entire mixture into a glass bowl, and place in the fridge for 2-4 hours, or until solid.
Shape
Using a melon scoop, make small balls out of the chocolate mix, which you will then roll in your hands to smooth out. Keeping your hands cool by periodically running them under cold water will keep the truffles from being melty and sticking to your hands.
Dust
Roll each truffle in either cocoa powder or chopped walnuts, per your preference.Truffles should be stored in the fridge until eating.