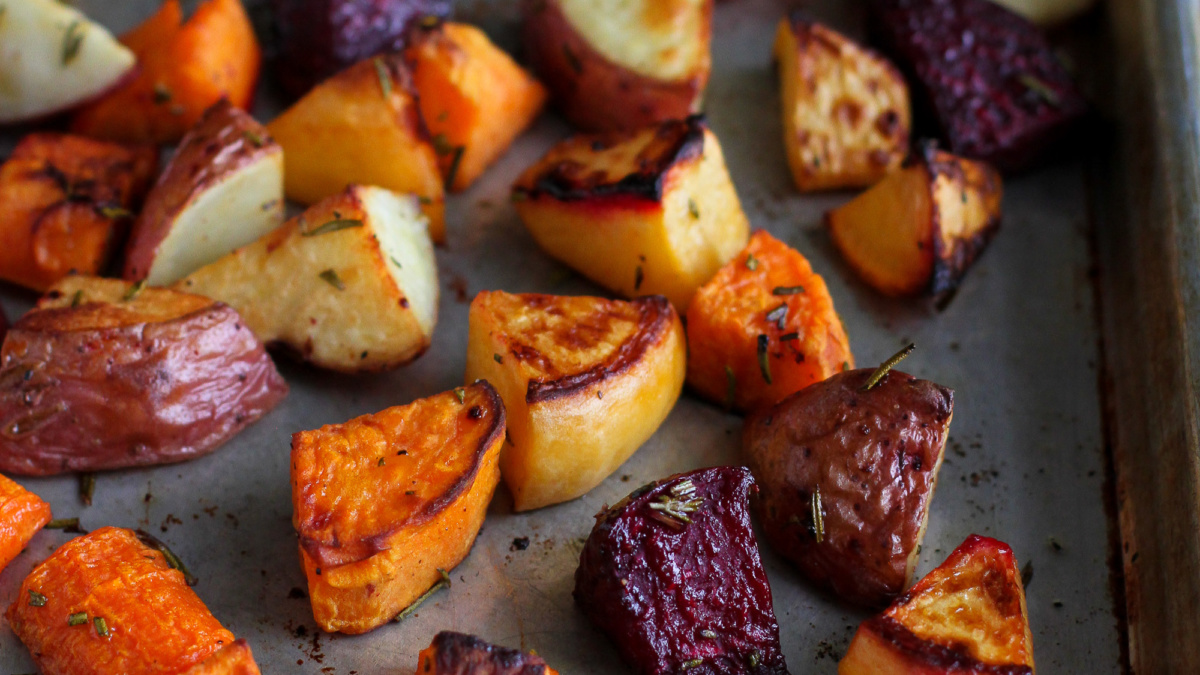 This time of year my family and friends can't get enough of these roasted root veggies. I'm putting these beauties into the oven twice a week, they're so popular! Want to make them, too? Super easy, a great alternative to grain, and full of deeply satisfying taste and nourishment. Amazing the next day as leftovers, too, heated up or cold.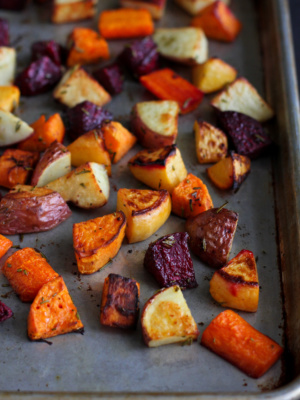 Ingredients
About 6 cups of a variety of root vegetables – choose from sweet potatoes

parsnip, carrots, small potatoes, beets + a red and yellow onion.

Olive oil

Salt

Rosemary – fresh or dried

Salt and black pepper + optional red pepper flakes for some extra zing)
Instructions
Cut your veggies into 1 inch-ish cubes

Toss in a bowl with the olive oil, salt, and seasonings

Put into a baking tray and bake at 400 for 45 minutes. I start by covering the tray for 30 minutes, then bake uncovered for the remaining time. The veggies should be tender but not mushy. For slightly drier veggies, spread the mixture over 2 baking trays rather than one.
Notes
Adding some dried cranberries or currents at the end is delish; you can also add cubed apple to bake with the veggies.
Enjoy, with love,