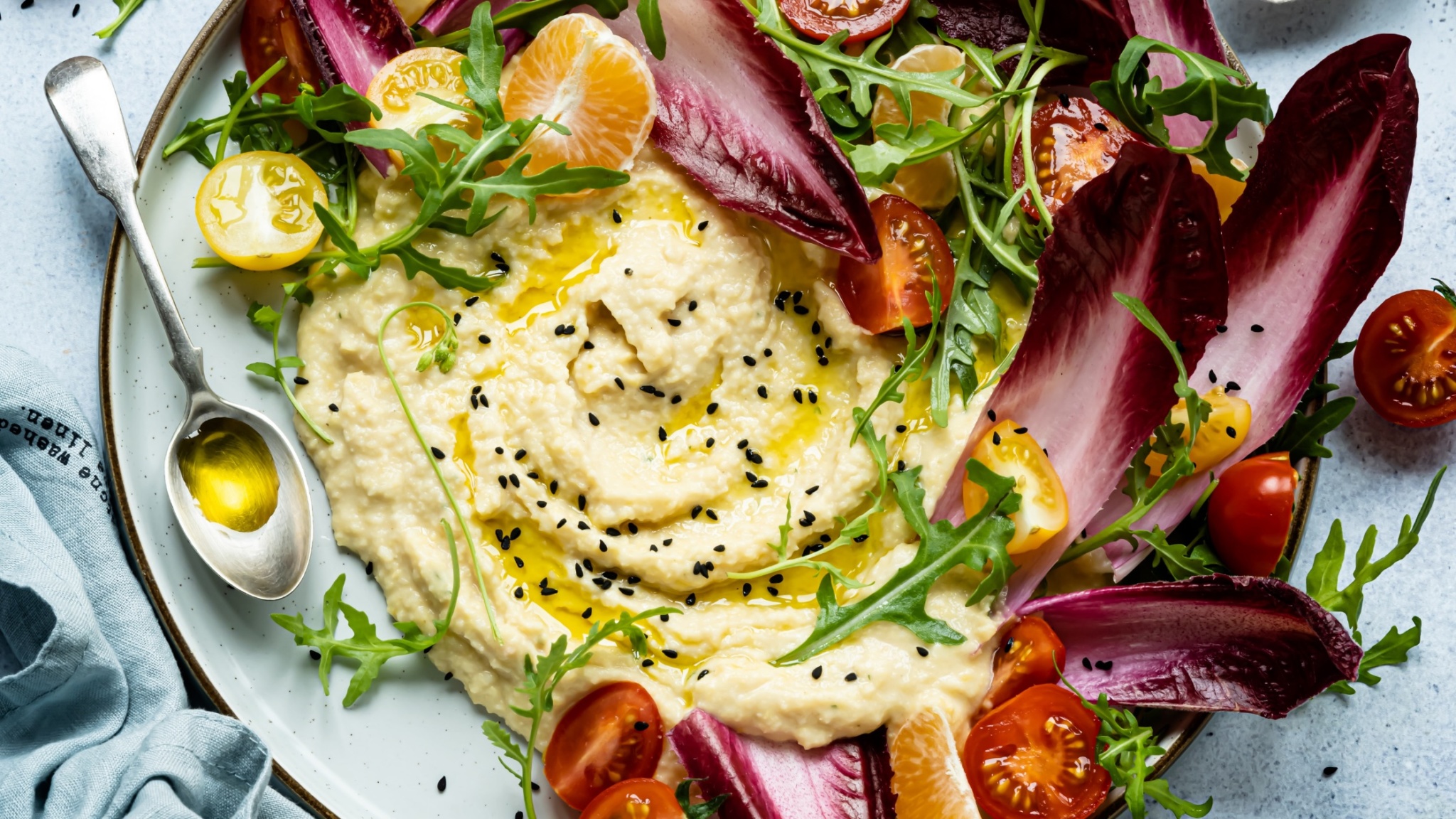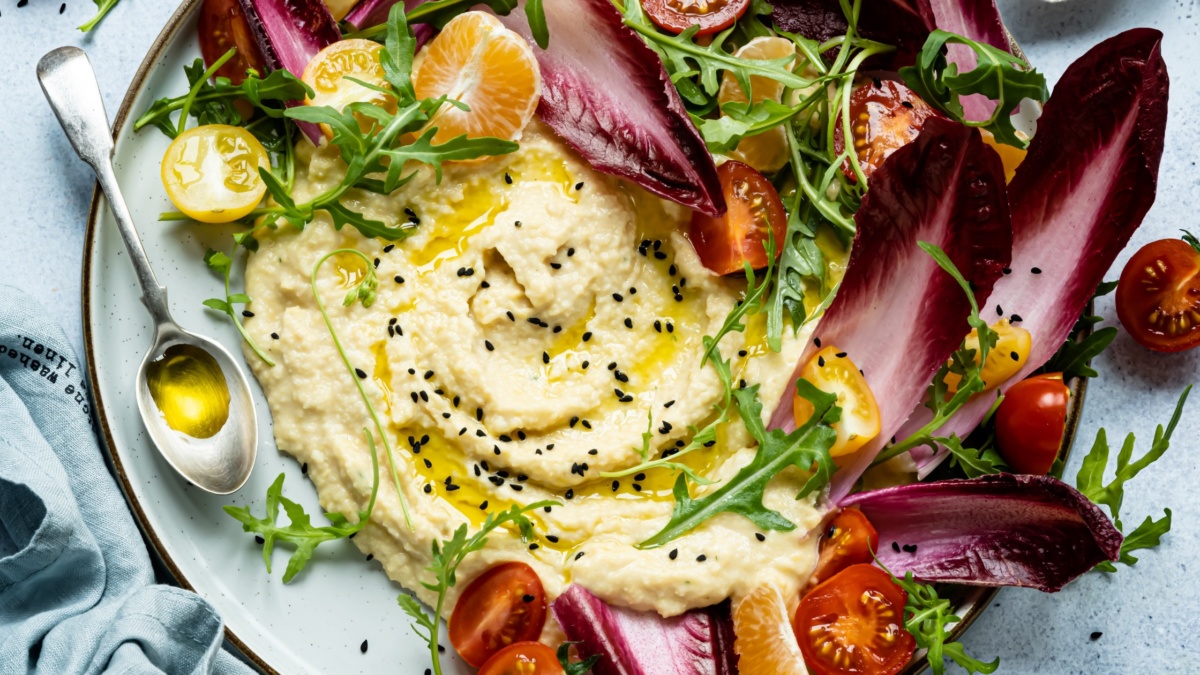 Whether you're "jonesing" for a quick snack and want to make it a healthy one that still satisfies, or you're looking for an appetizer or main protein, Hummus a Middle Eastern dish made with garbanzo beans (chickpeas) and tahini (a seed butter made with the delicious, high calcium sesame seed) will not disappoint. It's delicious and filling on cut raw veggies or crackers, and it's a classic along with another famous Middle Eastern dish, tabouli. It also only takes about 10 minutes to make if you use canned beans, and keeps in the fridge for several days making it a fast go-to snack. While the Paleo world tends to shun beans, unless you know you don't tolerate them for health reasons, this dish is incredibly healthy for your heart, cholesterol, and microbiome. You know the old saying, "beans, beans, they're good for your heart…" And seasoned properly, as they are with cumin in this dish, you don't have to worry about the other part of that little ditty.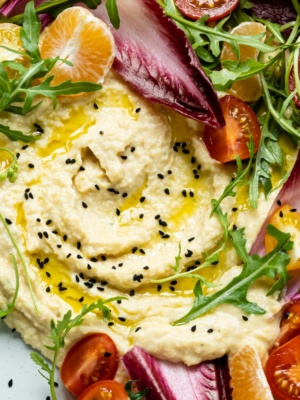 Ingredients
10

oz

can organic garbanzo beans

or 3/4 cup dried beans, soaked and cooked

2

tbsp

olive oil

1

clove

garlic

– best to press it in or chop finely first

juice of one lemon

1/4

cup

or 4 Tbsp. of tahini

1/4

tsp

of salt

– you can add additional salt to taste

1/2

tsp

cumin

Optional 1/4 tsp smoked paprika

– this is a nightshade so avoid if don't tolerate nightshades
Instructions
Place all of the ingredients into a food processor (with chopping blade) or blender

Blend for 1-2 minutes, depending on how smooth and creamy you like it

Place the hummus into a serving bowl and taste – add more salt and/or lemon juice to your own taste

Optionally you can add a dash of smoked paprika on top and garnish with a few parsley leaves
Notes
Hummus only takes about 10 minutes to prepare (unless you are pre-cooking your own beans) and this recipe serves 2-4.