I'll be honest, there are so many detoxes out there that I've got detox exhaustion! From the master cleanse to juice detoxes to food focused detoxes, a lot of these programs are so focused on one aspect of your life that they can miss the point.
Today I'm talking with my friend Dr. Deanna Minich, whose new book Whole Detox takes a different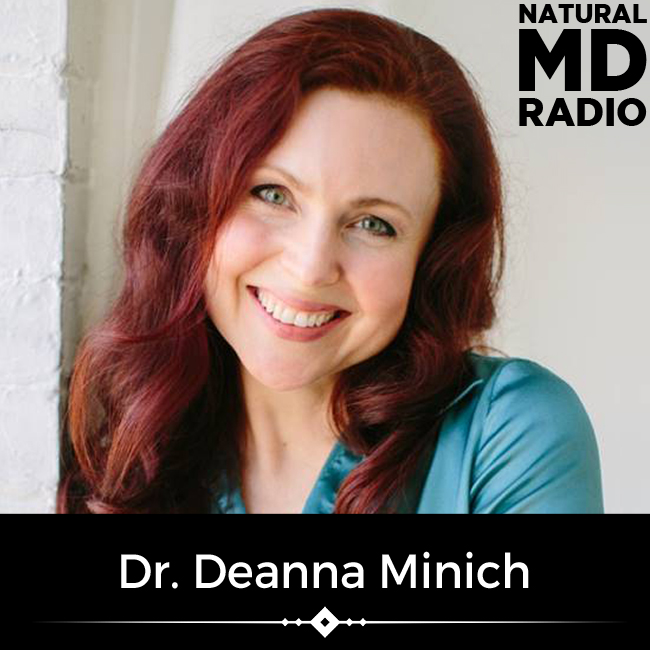 approach to detox, which is why I asked her to chat with me. Like all of her work, this book and this detox are committed to you as a whole person, not just your physical self, but also your emotional self.
Deanna is an internationally recognized health expert with more than 20 years of experience in nutrition, mind body health, and functional medicine. She has lectured extensively around the world on various health topics, teaching patients and health professionals about nutrition. Deanna currently teaches for the Institute of Functional Medicine as well as for the graduate program in Functional Medicine at the University of Western States.
Most of all, her passion for a whole health approach to nourishment and bridging the gaps between science, soul, and art in medicine is inspiring, and I think you'll love her take on detoxing.
You can Subscribe to the Podcast on iTunes or Soundcloud
"What I was noticing as people would go through nutritional detoxes is that their lives would change." – Deanna Minich
Show Notes:
The range of detoxes out there
Why she wanted to create a broader detox
Her definition of a toxin
The value of fasting
What is Nighttime Eating Syndrome
Why you have to adjust your diet to your schedule
"This is the age of personalized medicine more than anything else." – Deanna Minich
5 tips for detoxing your organs
How detoxes can really affect every aspect of your life
Why it's important to have a support group when your detoxing
The importance of balancing the feminine and masculine
How she ties in art to food and health
Why you have to have the whole rainbow in your diet
5 Tips for Detoxing Your Organs:
Examine your elimination pattern
Clean out your liver
Help your lungs by taking a deep breath
Getting more water can help clear your kidneys
Get yourself sweating to detox your skin
Links Mentioned:
Facebook | Instagram | Twitter | Website
"What does that food mean to you? What is your memory connected to that food? I love to look at disease and food symbolically – it tells us so much." – Deanna Minich