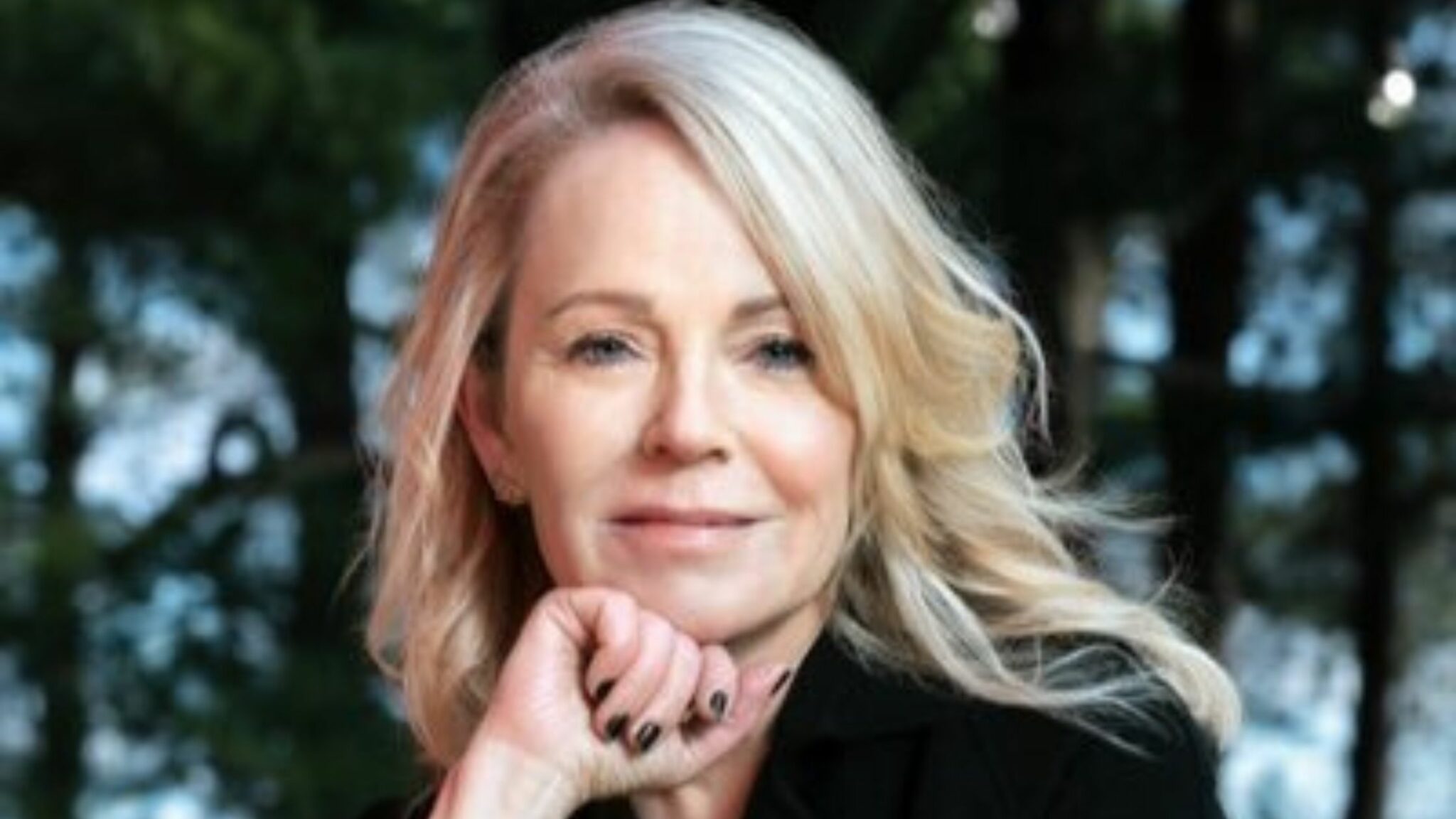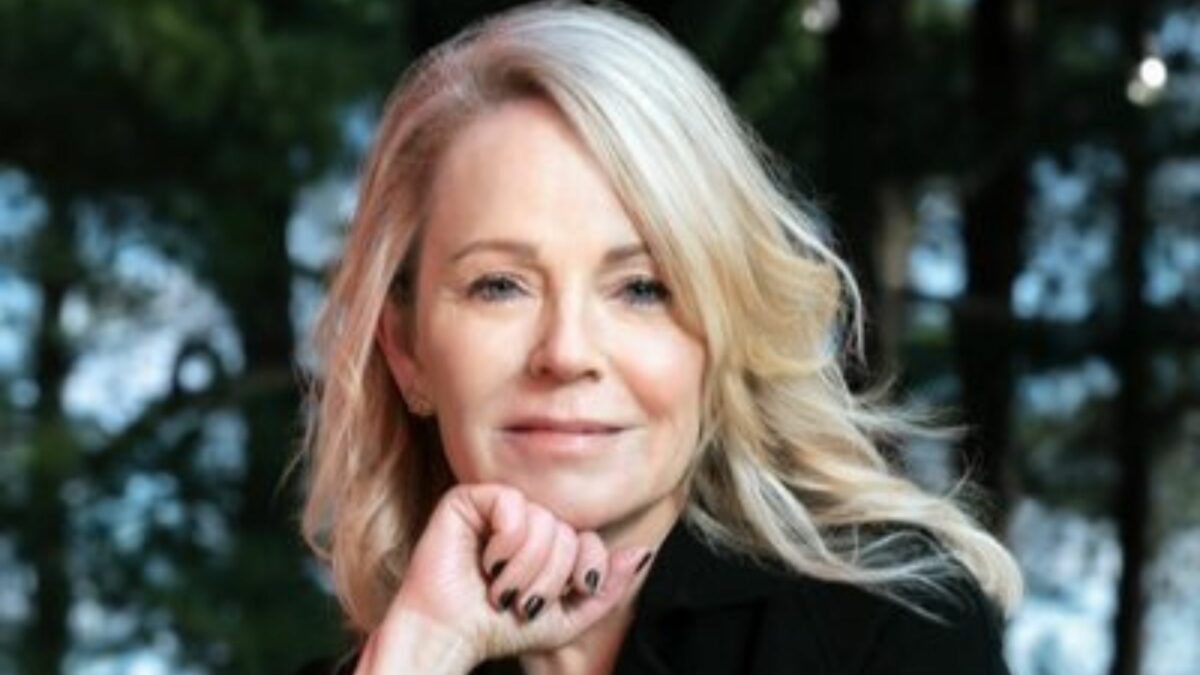 Imagine opening an email that contains a revelation that rocks your world to the core, forcing you to completely rethink your origin and your identity – this is exactly what happened to my guest on today's On Health podcast episode, Dani Shapiro.
Every family has secrets. Some are buried and never spoken about, some are maturely disclosed, and others are inconveniently discovered. These discoveries have the ability to shake us to the core and shatter our entire world, especially when related to something as serious as our identity. With the most recent advancements in at-home genetic testing kits like 23andMe and Ancestry.com, these earth-shaking stories are becoming the norm, and the reality of anonymous sperm donors and shady fertility clinics of the past are finally being exposed, creating a painful realization for those coming to learn the truth about who they really are.
My guest today is no stranger to this particular kind of pain. With 11 critically acclaimed books under her belt and a hit podcast, Dani Shapiro has dedicated her entire adult life to the exploration of family secrets, weaving personal experience into her work and shining a light on what's been left in the dark. After a test result from a random at-home ancestry.com kit revealed the truth about her father, her entire world was turned upside down at the age of 54, and today, she's sharing her story.
Join us as we discuss:
The truth of my own family secret and how it affected me as a young girl
How increased access to DNA tests and ancestry kits is unraveling some deep mysteries and secrets for many but few were even looking for
The history of assisted reproductive medicine and the shame around male infertility, especially in the 60s
Dani's insights on healing and forgiveness, both how they can happen and when it just seems they can't happen
Healing the mother wound – even and especially if we have a rocky relationship with our own mothers
Anonymous sperm donors and how it may be essential to our health to know where we come from
The ultimate question- do family secrets need to be brought to light or can they remain secrets?
and so much more!
Thank you so much for taking the time to tune in to your body, yourself, and this podcast! Please share the love by sending this to someone in your life who could benefit from the kinds of things we talk about in this space. To join the conversation make sure to follow me on Instagram @dr.avivaromm. Follow Dani there @daniwriter and grab a copy of her books at danishapiro.com
This conversation has been edited for clarity and length.
Aviva : When I was a young girl, I spent a lot of time snooping around the small apartment in New York City that I shared with my mother and brother. I opened drawers and cabinets looking for something that would help me understand why I felt like there were secrets surrounding my mother's pregnancy with me. One day I found it, hidden in a brown cardboard box – my birth announcement, my parents' engagement party, and wedding invitations. There was a discrepancy between the dates.
It may seem like no big deal now, but the fact that my mother was several months pregnant with me when she and my dad wed in 1966 or '65 (I was born in '66) was a tremendous source of embarrassment to the generation above them and in some ways to my mom in some ways as well, because she was 18 when she conceived me, and she had to leave college and get married. The story runs even deeper, as I learned later in my life, with the actual circumstances of my conception having possibly been non-consensual.
Thus, the secret that led me to search for my story in hidden places was a secret within a secret.
My guest today has been a memoirist for her entire adult life, and has long explored family secrets through her work. Given my story, I absolutely resonated with her work, even though on its own it's fabulous. She's dedicated to her writing craft, and her words reveal her to also be a dedicated student of the human condition – our joys and sorrows, what's seen, what's unseen, and how these weave together to form the narratives of our lives. She's sensitive to what is dear, precious, and delicate. She's sensitive to the hearts of her protagonists, and both curious and compassionate about her own journey, which she shares with transparency, courage, and self-sympathy as she moves through phases that are at times not so easy.
One fateful day at the age of 54, she received her ancestry.com results from the DNA test she did almost on a lark. What ensued rocked her world to the core, forcing her to completely rethink her origin and her identity.
Dani Shapiro is the author of 11 books, and the host and creator of the hit podcast, "Family Secrets." Her most recent novel is Signal Fires and I devoured it. I didn't want it to end; I cried through it, had my hand over my heart while reading it, and couldn't wait to get back to it, even though I was on a trip to Portugal. It was named a best book of 2022 by Time Magazine, Washington Post, Amazon, and others, and is a national bestseller. Her recent memoir, Inheritance, was an instant New York Times bestseller. It was named a Best Book of 2019 by Elle, Vanity Fair, Wired, and others. Her work has been published in 14 languages, and she's currently developing Signal Fire for its television adaptation.
Beautiful woman, welcome.
Dani: Thank you, Aviva. It's so good to be with you.
Aviva: So when I met you, it was in the pre-Covid world, and I don't think Inheritance was even a glimmer in your eye at that moment. Your world has changed in so many ways since. You took this DNA test on a whim. I think I remember in "Inheritance" that you said Michael, your husband, was going to do it, and you were like, "Okay, I'll do it too". You didn't expect it to reveal any family secrets. Now, I know you've probably had to tell this story a thousand times by now, but would you walk listeners through what happened that led to your writing "Inheritance"?
Dani: Of course. Every time I tell this story, I feel like I learn something new. It's such a complex, thorny, miraculous in certain ways, but complicated story. My husband Michael was sending away to do a home DNA test on a lark, and he asked me if I wanted to as well and I so could have easily said no, which is something that really haunts me, because I could have lived my whole life not knowing the truth, which I'll get to in a moment. Not knowing a very, very essential aspect of my identity would've been highly ironic, given the fact that I'm a writer who has spent my life delving into my identity and my family. If it's true that at the end of our lives we have a moment where we can look back and see the whole thing, I would've thought, "I missed the boat. I missed it."
I thought I knew everything that there was to know about my family. I thought I come from a Jewish family – both of my parents are eastern European, Ashkenazi Jews. On my father's side, they were storytellers. I'm an only child, and I had portraits of those ancestors on the walls of my house, and photographs everywhere. There was very much a feeling of longing for that connection, and when the results came back from the ancestry.com test, the first thing that it revealed was that I was only 50% Eastern European Ashkenazi. That made zero sense. It made so little sense that I just sort of put it away. I thought, "Well, that's ridiculous, and these companies must just get it wrong all the time."
But then what also appeared on my results was a first cousin – for your listeners who haven't done these tests, there's an opt-in or opt out for being able to see other people with whom you share DNA, both distant and close. First cousin is very close, and there was this male first cousin identified only by initials on my page. He was a total stranger, and that got my attention sufficiently, although I still felt like it was wrong. I'm sure this is just wrong. It doesn't make any sense.
I do have a half-sister who is much older than me from my father's first marriage. So we share a dad. We weren't particularly close, but I remembered her telling me that she had done one of the early versions of DNA testing. So I reached out to her and I said, "Do you happen to have your results?" She had them in a digital file. There is a site out there called GEDMatch, where you can compare two DNA profiles. It takes less than a second – you can upload them with their codes, and they will tell you how closely those two DNA profiles are related. So we did this. She sent over her file, and my husband uploaded both of them into GEDMatch. It took a fraction of a second for the results to come back, and the results were that we were not related.
Aviva: So give us a picture. Your mail comes, you see these results. Do you wait for Michael and open them together? Had you opened yours? Were you in your kitchen? What was happening?
Dani: So actually, they come via email. It was after dinner one night, and we were sitting at our home in rural Connecticut in the countryside watching TV after dinner. My husband's usually multitasking, and he had his computer open. He said, "Oh, your results are here." I think I probably said something like, "What results?" because I wasn't waiting anxiously for my results to come back. I'd forgotten that I'd even done it. So he opens them, and we're looking at them, and that was the first moment where I was like, "Huh, that doesn't make any sense. That's weird." But I didn't feel or hear any warning bells, however faint; I didn't feel any sense of anything being awry.
A few days went by, and then it was the weekend. A friend of mine was visiting, and we were having tea in the same spot on the same couch in the library. Michael came in and he was holding his computer open again. He said, "You have a first cousin on your ancestry.com page." In retrospect, he knew at that moment that this was serious and that it meant something dramatic. I was in denial. I was actually kind of annoyed that my tea date with my friend was getting interrupted by this nonsense. It was probably a couple of days later that we had the thought – my husband had the thought – that if I reached out to Susie, my half-sister, we could get to the bottom of this. And that's what happened.
We were leaving on a trip the next morning, so I was packing. I was making lists and checking things off, and I was in my office upstairs. I heard Michael's footsteps basically thundering up the steps – they were urgent footsteps. He came in, and again, the computer was there in his hand, open. He sat down next to me and he showed me this series of codes and numbers. I said, "Look, what does that mean? What does MRCA stand for?" Well, MRCA stands for a Most Recent Common Ancestor, but I did not know that, and the MRCA between my half-sister, Susie, and myself was five or six generations. That may not sound like a lot, but it's a huge amount. By five or six generations, especially among ethnic groups, everybody's related at a certain point.
Aviva: Was the fog lifting, coming out of denial and facing reality? What were you realizing?
Dani: Michael said, "You're not sisters." And I said, "No, kind of sisters," because we had always referred to each other as half-sisters. And he said, "You're not. You don't have the same parent." What that felt like in that moment was a kind of combination of dissociation and physical shock, like groundlessness.
Aviva: I just imagine this feeling like the rug got pulled out from under me, or vertigo.
Dani: Exactly. When we think about that expression "the rug was pulled out from under me," we say it all the time but what does it really mean? It felt like groundlessness. My mind started racing. My response generally to trauma is, "I'm going to find the solution. I'm going to figure this out. I'm going to leap straight into figuring this out." So part of my brain was very sharp, very agitated, and completely focused on figuring out what on earth this meant and was working overtime almost instantly. But the other part of me felt floaty and almost breathless – I've come to understand what a trauma that was.
But it wasn't an outside trauma. It wasn't an accident, or a fire, or an assault. It was an inside trauma. It was me. I was discovering that the person that I thought I was, the person looking back at me in the mirror for 54 years, was a fundamentally different person with different data, with different history, with different ancestors than I knew myself to have. And because both of my parents were gone, that was a blessing and a curse. It was a blessing in the sense that I think it might have been a very difficult situation. I've talked to countless people who have been in that situation, and it's not always a good thing. But them being gone meant it was going to be impossible to get really clear answers.
Aviva: If your mother is your mother, and you're 50% Ashkenazi Jew, it can only be that your father isn't your father, if you don't share the same sister. That's this big reveal.
Dani: That's part of what my racing mind was doing. I did a number of things. One was, "Maybe my mother's not my mother." In the next couple of months, I actually sent an elderly cousin a DNA test and begged her to spit into the plastic vial because I needed a tent pole. It felt like the whole world was up for grabs, and anything was possible. I did ascertain that my mother was in fact my biological mother, but the fact that Susie and I were not related could only mean that our father wasn't her father.
But I knew that it didn't mean that. And that is the very sharp sense of revelation that happened very, very quickly – almost like dominoes in my being. Many things started running through my mind. One was, "I don't look anything like my dad." I didn't look anything like either of my parents, actually. I had been fielding questions my entire life, jokes about 'where do you come from.' Constantly people telling me that I didn't 'look Jewish.' Constantly people felt moved to share that observation with me. Susie looked very much like our father – walked like him, sounded like him – was 'of him.' I understood that if he was not the father of one of us, that it was me.
Aviva: In your book, you also deeply elucidate the reality that you were much closer with your father, or the man who raised you as your father, than your mother. So now you have this even deeper disconnect with something that was your anchor in your family, this love and this relationship. How was that for you?
Dani: That is such a profound statement, and so accurate. It makes me realize that I'm grateful that I didn't know sooner. I think it would've flattened me as a child, as a young woman, in the wake of his death. He died when I was 23 and I mourned him. I really formed my identity in many ways, especially after the accident that killed him, thinking of my father as my North Star. I still do. But the shattering realization that we weren't related biologically that. And the question of did he know that. I very much formed myself in a way toward my father, or toward wanting him to be proud of me in a kind of magical thinking way. Hoping that he could see the way that my life had turned out, because I had been such a hot mess when he died, and he didn't get to see me be a grown woman. He didn't get to see me have a family. He didn't get to see me succeed in what I do, and he didn't get to see me honor him. And all of my work was, in a way, honoring him.
Aviva: It's such an interesting revelation in the sense that it seems like many adopted children ultimately go through some revelation where they find out that they are adopted, and their parents aren't their parents – but they are in so many cases. Yet this new era of ancestry testing and DNA testing is blowing the lid open on so many of these relationships that we thought were one thing, and then turned out to be another. It sounds so beautiful that even though he wasn't your biological dad, you see him as your father still.
Dani: I absolutely see him as my father, but this has been a journey. It's been six and a half years since I made that discovery. It was in the spring of 2016, and at first I felt very angry and very betrayed.
I suppose I should back up and say what I was able to discover very quickly, because this has to do with the sharpness of my mind and with memory. I think this is true for all of us: when something is very important, I think it lodges somewhere in our psyche, even if we sort of file it away and don't register it consciously as important at the time. The same night that I made the discovery about my dad, I remembered in complete clarity a conversation I had with my mother 30 years earlier, in which she sort of stumbled and let it be known that I was conceived via artificial insemination – that she and my father had had trouble conceiving me. They had gone to an institute – that was the word she used in the conversation 30 years later. It was in Philadelphia, and that there, they had undergone the process of artificial insemination using my father's sperm, in order to have me. The moment that I was looking at that result with Susie, I knew that meant that either they had used a donor or that the institute had used a donor, but somehow I knew that this wasn't that my mother had an affair.
If I didn't have that piece of information, I would've been left simply holding a massive mystery without any way to solve it. So the awareness that my biological father must have been a sperm donor was sort of the first step in coming to know everything that I was able to come to know.
From those early days what I felt was that my parents went to an institute, and they used a sperm donor. On some level they must have known – or did they know? I learned as much as I could about that period of time in medicine and reproductive medicine. I came to the conclusion that it was highly unlikely that they did not know, and what I felt was a sense of betrayal. I really, really believe that we have the right to know whatever there is to be known about our identity, and that was willfully kept secret. I was initially very focused on what they knew and what they didn't know. That was my biggest focus. I was even more focused on that than who was my biological father. I wanted to know if my mother knew and did not tell my father. Were both of my parents fooled by the institute who just used donor sperm without their consent? Or did both of them know and make a decision that they were going to go to the grave with that secret?
Aviva: If you could pick the answer – which do you wish would've been the truth? Because it's almost like you're holding two realities at once. You're glad you didn't know when you were younger, yet you feel betrayed that they didn't tell you. And I wonder how many families struggle with this. Do we tell the secret? Do we not tell the secret? How do you handle that internal conflict of which one do I wish was true?
Dani: That's changed over time. Initially I really wished that they didn't know, and that therefore the three of us were always in the dark – and that somehow this was operating in the fabric of our family, because it was – but that at least we were all on a level playing field together.
Aviva: It sounds like you wanted to hold the belief that your dad never didn't know that you weren't his biological daughter.
Dani: Yes, I initially felt that way. In the metabolizing of this over all of these years, I don't feel that way anymore. What I've come to understand about reproductive medicine and the way that it was practiced in the early 1960s when I was born, is that there was a culture of anonymity and silence around all of it. It was relatively new, the idea that adoptive parents ought to consider telling their children. Many still didn't, at that time, but many also did. In the case of donor conception, there was so much around it that was filled with shame, with religious prohibition, with secrecy, with the guarantee of anonymity. They didn't know that there would ever be a moment in the future where there would be these home DNA tests, and you could spit into a vial and send it off, and there would be this thing called the internet. That would've been beyond Orwellian to them. That would've been the stuff of absolute futuristic, probably dystopian science fiction. Nobody could have imagined it.
So in a way, it was like the perfect crime. The donors were told that no one would ever know, and therefore they were comfortable donating. They were often medical students. The parents were told that no one would ever know unless they told them, and to tell no one. They were instructed to basically go home and not tell their own parents, the grandparents, not to tell their own siblings – to never breathe a word. And also one of the things I learned – and this actually isn't in the book because I learned it after I finished the book and after it had been published – was the degrees to which these clinics and hospitals and doctors and institutes would go to make the couple who were trying to have a child using donor sperm feel that there was some kind of deniability there. They were told to have sex before the insemination, and they were told that the husband's sperm would be mixed with the donor sperm. but it wasn't even articulated in such clear terms. It was called a treatment – such a gentle word.
Aviva: It always remained plausible for your parents that your father could be your biological father, or not.
Dani: Exactly. And the other thing that they did, which I heard directly from a woman who did conceive her children at the same institute where I was conceived in the same year, is that your parents would've known what they were there for. Everyone who went there knew what they were there for. I also learned that the scientist who ran the institute went to great lengths to make the husband feel that it could be his child. So even if a man was completely sterile, he would never tell a man he was sterile. Also, in this woman's case, they called her when she became pregnant they called her with the good news and said, "Congratulations, it's wonderful news. You're pregnant. But it's so interesting, your blood levels show that you must have already been pregnant when you got here."
Aviva: That is such a statement on the shame that women carried around infertility. Even if it was male infertility, it was always blamed on the woman. It creates this situation for the rest of the world of denying the infertility and not having to talk about that either.
Dani: Yes. When my parents went to the institute in Philadelphia it was a late in life marriage for both of them. They had each been married before. My mother was nearing 40, she was probably 37 when they first started going out. My father was just about 40. My very strong hunch is that they had multiple miscarriages. I mean, I know they had multiple miscarriages, but my hunch is that it might have been their biological child that they miscarried because the infertility was my father.
Doctors, as you know, they didn't ever really want to tell a man – it was the easiest thing to test for. Instead they would do invasive tests on the woman to figure out what was wrong with her, because male infertility was so shameful. And so I think that they may have started with artificial insemination with my father's sperm, but then it moved into the treatment. It wasn't going to happen, because his sperm was no longer viable. It had been viable 15 years earlier when Susie was born, but it was no longer viable. So depending on what people's relationship was with the process – with their own shame, with their marriage, with their closeness, with their relationship to the truth and how important the truth was to them – this story could sit anywhere along a continuum.
Aviva: It reflectspeople's ability to bury the truth within themselves because of their own shame.
Dani: This is one of the most fascinating things to me about the entire story, and the years that I've spent thinking about it – I believe that my mother could have passed a lie detector test if asked, "Is Dani Paul's biological child?" I think that when she became pregnant, it would've been so untenable for her to not know who the father was, that she would have just decided it was Paul's biological child. Her anxiety must have been through the roof.
She used to tell a story when I was growing up that was so bizarre, and I never knew why she continued to recount it. It was about my birth, which was at Mount Sinai Hospital in New York City. I had an uncle, my mother's younger sister's husband, who was a surgeon, and she talked about his being in the delivery room. That he took the day off from work, and the reason that she gave for his being in the delivery room is that she had taken an anti-miscarriage drug. It was a drug that caused girl babies to be born with both sex organs. She would say that was her terror, and that when I was born by planned C-section, my Uncle Hy turned to her and said, "Irene, it's a girl. It's a perfect beautiful baby girl."
That story is much more interesting to me now, because was her terror that she had taken this drug that had a rare side effect, or was her terror that the baby would come out and be obviously not my father's child, or be a stranger or to her? What was her terror? I have thought over these last few years that it's possible that if anyone did know, if my parents did share this with anyone, it would have been with my mother's sister and her husband. When my son was born 23 years ago at Mount Sinai Hospital, I mean, talk about triggering, my mother came within an hour or two of his birth, and there we were. She looked down at him and she said, "He looks just like a Shapiro."
Aviva: Dani, the opposite of denial in some ways is conscious knowing, but there's also unconscious knowing. I'm very curious about knowing, and the different ways we know things. There's the cognitive, there's the intuitive, and there's the body-centered. Just before the intro, I shared a story of my snooping around in boxes at home. In "Inheritance", you talk about the fact that on some level you always knew, that something inside you had a sense – there were hushed conversations between your parents. There were these tensions. There were the things that people said to you.
But you also snooped around. You knew something. In the book you say you snooped around as a girl, and you even say that when you look back on previous memoirs, there are little breadcrumbs that you knew. Can you talk about this knowing? I felt it as almost an unrest – that led me to snoop as it there was some piece of information that I hadn't been told. When I realized what it was for me – and it was nothing nearly as dramatic as yours – I was like, "Oh, this answers something." I'm curious if you can talk about this unrest, this unspoken something, and how it felt for you. Is this a theme that you found in the family secrets of others on your podcast, "Family Secrets?"
Dani: Yes. That's such a great observation, and such a great question. There's snooping, and there's snooping, right? Most kids do a little snooping. Everybody's curious about their parents, but there was something different about the quality of my snooping. It sounds like there was something different about the quality of your snooping – of really being motivated by some feeling that there's a missing piece. That there's something that won't let you go – that there's this unrest that you're describing which is a perfect way of describing it. For me, I felt this all my life; there was a sense of being other, of not belonging.
When I talk occasionally, one of the gifts of being a writer and being out on the road is that people turn up from all different times in your life. People will turn up from grade school every once in a while, or high school or middle school, and I'll have conversations with them. They clearly did not see me at all as other or as not belonging. Quite to the contrary. Yet I felt so profoundly that something didn't make sense.
If you're a child and you think something doesn't make sense, you think it's your fault – it's you that doesn't make sense. .One of the revelations for me was that was hugely formative for me all the way through my teenage years into my twenties.
I never understood why I had to put myself through so much in my twenties, why my rebellion was so outsized. It took me a while to become the person that I think I always was. It wasn't until my twenties that the neuroplasticity of it all, like my brain started to gel in some way, and I became more whole. There was something that a former therapist of mine who I went back to see after my discovery said – she said there was always a subtle disconnect. There was something about the woman sitting across from her and how I presented myself – what my affect was and what my constitution seemed to be. Where I came from, and the stories that I told, didn't form a coherent picture.
Another way of putting this is the way that my beloved late mother-in-law once turned to me – she knew my mother a bit – and said, "Sweetheart, I don't know how you've become the person you've become, how you're okay." Essentially she was saying that I must have a hell of a constitution. I thought, "You're right. I do." Why? Where in the world did this constitution come from? Because it didn't come from either of my parents. Adding to that, people were constantly pointing out to me that I didn't look like anybody. People often say that there are a lot of blonde, blue-eyed Jewish people, but it wasn't just physicality – I seemed like I was from a different part of the world.
You mentioned my book on writing, Still Writing. I recorded the audiobook of that not that long ago. It was after Inheritance came out – after I'd made this discovery – and I had to stop multiple times and catch my breath when I was recording the audiobook, because of certain lines in there. There's actually one entire little chapter about snooping, and there's a line in there that says, "What was I looking for? A clue, a reason." And the word reason is italicized. I wrote that book years before. A reason for what? There were these times where I was so close to knowing, but knowing was unthinkable. I mean, I had the fantasy that I was adopted now and then.
Aviva: I did too. I used to almost hope that I was, but I looked just like my dad. I also had that disconnect with my mom, and in a way, I felt like she was the one keeping the secret. So in a way, she got the blame.
Dani: That's interesting, because I share that with you about our moms, and when I would think I'm adopted, I would feel some relief about not being related to my mom.
Aviva: That's how it was for me.
Dani: But I wasn't remotely relieved by the idea of not being related to my dad. And then when the book came out, in my first number of events I noticed a portion of people who were adoptive parents and moms. Sometimes adoptive moms would raise their hand and accuse me of essentially messaging that nature is more important than nurture – that nature is paramount. I didn't know how they could have read my book and had that be the takeaway, because my biological mother was someone with whom I did not have a connection. And my dad who raised me, I have a profound spiritual soul and heart connection with that I think completely transcends biology.
That had to be hard for him, to allow me to be born in this way. I think we don't like to talk about infertility. I find myself thinking a lot these days, "It's difficult to be born, period." That any of us are here is a miracle. It's difficult to be born, to become a human being, to grow up, to go to middle school, to be an awkward teenager. It's increasingly complicated when there are other factors: when there's a donor, when there's birth parents that are out of the picture. There's a phrase in adoption literature, which is genealogical bewilderment. It's such a beautiful, apt, accurate phrase. It's not that I love or am any less attached to the parents who raised me, but there's bewilderment about my genealogy. There's bewilderment as we are looking for the familiar in our families. I grew up just thinking that it was very strange that I didn't see the familiar around me.
Aviva: I've also had a fraught relationship with my mother, and as a women's physician, I would say 7 out of 10 of my patients probably have a fraught relationship with their mother. Often much less so with the father, unless there's been some overt abuse.
I think about my mom raising me as a single mom in 1966. My dad wasn't there, yet I had this fraught relationship with my mom because she was the one shouldering everything. I think about your mom and I wonder – she had the burden of infertility, she had to keep this massive secret to protect you, to protect your dad, to protect herself from the shame of infertility. What a complex lot of baggage to carry in a relationship with you. One of the things my mom used to say to me was that I look just like my father, which I do. My father was a source of horrible tension and trauma for my mother, so I can only imagine your mother looking at you and saying, "You don't look like your father" would be the reminder. It seems very complicated for you to be a child in that household.
Dani: If you think about the maternal gaze and how important mirroring is in early childhood and in infancy, I have much more compassion for my mother now than I ever did before. But it's such a source of tremendous pain for me that I can hardly bring myself to read psychoanalytic literature about early infancy, because I simply didn't get that. I know I didn't. It's a fact of my life that when my mother looked at me as an infant, she was looking at a secret. I know she loved me as best as she could, but her gaze – my mother had eyes that literally trembled. It was always so disconcerting to me when I would look her in the eye and her pupils would be jiggling. There was an internal earthquake going on inside of her that I set off. That is the story of us, and that's never going to change. I can't fix that. What I have been able to do is to be a really mirroring, great mom to my son. It's probably a blessing for me that I had a boy and not girls, because I'm not sure I would've known how to do it. I suppose I would've figured it out.
Aviva: Stories like yours are becoming increasingly common. I mean, your story is incredibly unique, but with at-home, DNA tests that have become really popular, decades ago no one would've imagined that these kind of secrets would come out unless someone divulged them intentionally, as you say. But now people are stumbling upon this information without looking. These complex things are happening. So, I wonder if you have any advice now that you've been through this process yourself and you've interviewed so many people, for either the parents or the children or both that are navigating these revelations.
Dani: One of the things that's been most healing to me about my discovery and then my capacity to write a book about it, which then became the book that everybody who makes one of these discoveries starts Googling, and it's the book that people read. One of the things that has been so meaningful to me is that parents who haven't told their children, have read Inheritance and made the decision to tell their children – even when it's really hard, even when it's a reckoning, they're aware that my story… I think it's actually made a real difference and a real shift in the world of disclosure.
Part of it too is that from 2016 when I made my discovery to now, here we are in 2023, 35 million home DNA tests have been sold. They're very often stocking stuffers or holiday gifts.They're given to everybody in the family, and then a couple of months later, there's a big bump in my book sales because everybody's results are coming back. It's estimated that around 2% of people who make these discoveries discover what's known in that world as an NPE, which stands for Not Parent Expected. That's a lot of people; that's many, many hundreds of thousands of people.
I've noticed a few things, and one of them is that people coming to my event – because my book came out the year before Covid – so a lot of in-person events, a lot of elderly men were showing up and I thought, "Why are you here? You're not part of my usual reader demographic." They were donors.
Couples would show up looking kind of uncomfortable, holding hands and looking kind of stricken. They were sometimes going through fertility, sometimes having had their children using donors and not having told them, having grown children who they hadn't told. Finally, there were the people who were making these discoveries who practically radiated energy – I could pick them out, and just know which were people who were going through something like this.
Therapists would come. I'm not a doctor, I'm not an expert, and I'm not a bioethicist, but I do have a great deal of personal experience, and now a great deal of anecdotal knowledge. I have also visited a bunch of bioethics departments as a guest during this whole period of time. But when a therapist would say, "What do I tell my patients who are navigating what to disclose, or when to disclose?", I wanted to come up with something that I could say that was both true and useful, and without judgment, and all I would say is that they're going to find out. Because that's where we are in time. The unintended consequences of these DNA tests plus the internet, these stories are multiplying and multiplying and multiplying as the databases get bigger, as home DNA tests become… it's not an anomaly, it's just a lark that people are doing.
Aviva: I had one midwifery client about 30 years ago who, when she was a kid in her high school biology class they were learning about blood typing. They was how she found out that she had a blood type that was incompatible with her parentage. It turned out she was adopted. She came home from school and said 'we got our blood type.' I think that was really the only way that it happened, and of course, fertility treatments were a little bit less common than they are now as well.
Dani: That's interesting. One of the things that I did learn and ascertain happened at that institute was that when a couple would come in, they would discuss blood type and they would match the donor with the father's blood type, so that wouldn't come up. That was all they knew. That was going to be the failsafe way of nobody ever finding out. As I've said, they couldn't have imagined a future in which this would happen, but it's also going to end at some point. Even though it's been hard and shocking, I also feel so blessed, I really do have a kind of miraculous story in a lot of ways. but to be in the midst of something that's such a shift – the idea that these kinds of secrets were okay to be kept is very much a thing of its time. There's a bioethical term that I learned, which is retrospective moral judgment.I love that so much. We do it all the time. It's one of the ways in which I think we often don't forgive our parents or our grandparents or our ancestors for doing things that we, with the benefit of the times that we're living in and the psychological and emotional awareness that we have, would never do. But we think of them as having all of that information and they don't.
What does bother me, and what I do feel somewhat like an activist about, is that today there are still people who are choosing not to tell their children. Having babies and choosing not to have that simply be a part of the narrative of that child's life so that it's never, we're going to sit down and discuss this and have a come to Jesus moment about… make this into an event. It's just always going to be part of woven into the story of identity, the way that adoptive parents have learned to always have the adoption be woven into their child's identity.
It really doesn't matter what our identities are, as long as we have access to them. The secrecy was the problem; the fact of it was not the problem. That said, I might sound like I'm contradicting myself, because if my parents had told me when I was a child, you and I might not being having this conversation because I don't think I would've survived. I don't think I would've grown up. I think it would've been, given the circumstances of my parents, my relationship with my father and my relationship with my mother, and also the fact that no one who was conceived in this way was told, I would've felt like the world's biggest unicorn, that this was my story that nobody shared. And it would've been this terrible burden for me to carry.
Aviva: Even in 1970 when my parents divorced, I was one of the only children of divorced parents in our entire neighborhood. It felt very much a source of discomfort, embarrassment. I didn't feel ashamed, but I felt awkward and embarrassed in parent-teacher events when my mom was there alone, or dad events when my mom was there. Yet now it's so normalized. It's still painful, but it's normalized. I don't think most kids are going around thinking they're the only ones who have divorced parents. I'm sure it's becoming the same with fertility as well.
Dani: I think it's heading in that direction. That's a great analogy. It's the same with sexuality now, and the way that kids are growing up with a great deal of comfort around gender fluidity, around sexual fluidity, in a way that when we were growing up certainly didn't exist at all. Today, you also have these very large groups of people who are discovering that they are half siblings. You have the evolution in donor technology – both eggs and sperm, but much more with sperm – and you have the technology of freezing sperm. It is, in my opinion, the wild west when it comes to a lot of these sperm banks and a lot of reproductive medicine in the area of fertility, which is a mess.
Aviva: Have you had couples or single people reach out who are seeking reproductive services and who, based on your story, have now become anxious?
Dani: Yes.
Aviva: What do you tell them?
Dani: I've had two conversations recently with single women around 40 who had frozen their eggs and were going to use donor sperm to become single mothers by choice, to not use anonymous donors. It was so interesting, because in both cases, these are very smart, very sophisticated, very well-educated women who didn't understand the implications of… First of all, the whole idea that anyone could be listed as an anonymous donor in the year 2023 is absurd. It should be stopped. Anyone will be able to find that donor, and everyone – I think it's safe to say – when there's a hole left in their genetic identity they want to fill. They may not want to have a relationship, they might want medical history, they might want a picture, a moment, an acknowledgement, an awareness. This is where I come from.
I haven't met a single person who's incurious about that. If you choose an anonymous donor, you're setting up your child to grow up, know there is a donor that is their biological father, contend with their own curiositya bout that, and then reach the age of 18 or earlier and decide to go find them. And they will find them.
Aviva: As you did.
Dani: I did very easily. People are still under the misapprehension that the donor has to have submitted to a DNA test in order to be in the database. No. In my case, it was the mystery first cousin on ancestry.com. I was able to figure out, using nothing more than Google and Facebook, who that was, and have the awareness that 'Oh, if you are my first cousin, you stranger, then an uncle of yours must be my biological father!' Googling the cousin's name, and his mother had passed away and his mother was survived by two brothers, and one of them was a doctor who had gone to University of Pennsylvania Medical School at precisely the time that I was conceived and who I look exactly alike. In the weird genetic quirks and twists of fate, I look like my donor.
Aviva: In your lovely story as it unfolds into its fullness, and I'm sure it's still unfolding, but in the story you actually do ultimately have a really wonderful encounter with this gentleman who is open to meeting you and seeing you and having some relationship, which is quite beautiful. You get some questions answered.
Dani: I feel staggeringly fortunate to have been able to do that, and a tremendous amount of empathy for those who can't for one reason or another. It's also this complicated time we're in, because these donors who donated when they were very often 20 something year old medical students, were guaranteed anonymity. Many of them never gave a thought to it again; they went off and had their own families. In the case of my biological father, he never told his wife of 50 years that he had donated – not because it was a secret, but because it didn't matter. It was not something he thought about. Even when he knew that home DNA tests existed and people were making these kinds of discoveries, he didn't want to think, "Oh, maybe somebody will contact me." He thought he was anonymous.
That's a real moral, ethical, bioethical conundrum that many, many people are facing now – what do we owe each other? The children born this way didn't sign the contract. They didn't ask to be born this way. The men who were the donors wouldn't have donated if they couldn't have been anonymous – 99% of them, probably. The closest I've come to a response to that is that I think we owe each other kindness, and that can take many forms, but I've heard many stories of people reaching out to the donors that they've found, and being met with a slammed door and just being completely ghosted. That is fear talking; that is shame talking; that is a kind of tribalism that is baked into our human nature. Without exception, every single story I've heard, when somebody initially contacts a family that didn't know they existed, to say 'Hi. Seems like we might be siblings' or 'It appears we have a close biological connection,' the very first response in every single family – no matter what the circumstances are – is to feel threatened. It's primal – like we're just protective of our little inner circle.
Aviva: Our tribe.
Dani: Yes, our tribe, exactly. Sometimes people get over that, and sometimes they don't get over that. That's why I feel really strongly – there's more political activism, more legislation, more happening now in these six years since I first made my discovery that has to do with there need actual medical histories for these donors, which there aren't. Donors can say whatever they want to say about what their medical history is.
Aviva: Very interesting. As a physician, it's not rare that I have either the male part of a couple, or the women I treat, who have no idea what their medical history is. It's actually very concerning for them – they don't know what to be prepared for, be preventative of…that's just one piece of the whole for them, but in the medical world it's actually a very significant one.
Dani: There's another piece to that, too, which is that if a secret has been kept, and someone like me has grown up believing that the dad who raised her was her biological father, I gave incorrect medical history for my whole life. Very confidently. I thought I was walking around with a genetic pre-predisposition to heart disease, to depression, and when my son was a baby and he was very sick with a serious rare disease about which not a lot was known and it wasn't known whether it could possibly be hereditary, I was giving incorrect medical information about that. The very first time I went to see a doctor – I think it was an eye doctor – after I made the discovery about my dad, and I was giving my medical history, my history went from father deceased 1986 heart disease, etc. to father living has a somewhat unusual eye condition that it turns out that I have as well. It's dangerous to go in and be confidently wrong about your medical history.
Aviva: We all want to be loved. We all want to be safe in our 'belonging' and to be seen, and we all want to know who we are. Your podcast Family Secrets which features the stories of other people with a big family secret, often around a fertility issue or sexuality, infidelity, abuse, ethnic origins, it's been wildly successful. Signal Fires is another one of your books that explores in a novel form what happens when a secret is held – what can happen in terms of trauma. This is a very different type of trauma, when parents are protecting children and a child is protecting another from an accident that's happened. It's such a beautiful unfolding. I hope everyone will pick it up because people will love it. I think that you hit on such a nerve of heart and soul. Whenever I read your writing, I feel like, "How did she describe that thing I feel so deeply and closely?" I think that's what draws us so deeply to your work. Why do you think people are also so drawn to the podcast? Do people wonder if there's a secret in their life? What is it?
Dani: I think that most families have some kind of secret, even if it's benign, if a secret can be benign. Or the secrets that are kept in the name of love, the secrets that are kept in the name of protecting one another or that sense of 'she shouldn't know from it, he doesn't have to know that.' So I think that there is a little bit of a sense of relatability even when the stories are really, really outsized and dramatic. But also I think the podcast evolved in such an organic way, really out of people's just starting to tell me their…. – well, not starting to, they always had. I'm somebody who people have always shared a lot of confidences with. And I think that my approach to their stories, which is not journalistic. I mean I've done journalistic work in my life, but this is not that kind of dispassionate, journalistic interview. I'm coming at it as 'me too.' I think there is a compassion with which I am able to hold their stories which allows my guests to feel really comfortable digging into their stories.
A lot of my guests have written books, or made documentaries, or made different kinds of works of art out of their family's secret, and a lot of them haven't. The thing I am really going for is that I want my guests to learn something that they didn't know about themselves, or think about it in a way they hadn't thought about it. I'm after epiphany. I want that to happen for them, and for the listener. I think there is something really sacred about that process. I feel that way about this conversation with you, because you began with 'this is how I entered into this material, this is how I connect to it.' By framing it in that way, I feel like we're having this really deep conversation about stuff that's important to both of us, even though you are interviewing me. That's how Family Secrets works. Also, the stories just keep coming. I don't go looking for them, ever. We're completing our eighth season right now, which will drop in early May.
Aviva: You have 20 million downloads, or something like that.
Dani: We have over 30 million downloads, and for a seasonal show that's completely bonkers. We only have 10 episodes twice a year, and we don't have a regular cadence.
Aviva: It's not like anyone wants to ever hear that someone else is suffering. At least in my world, I don't want to hear that someone else is suffering, because I feel empathy for them. I'm sad that someone else is suffering. I think there's so many of us that have dysfunctional families of origin – I work with so many women who do – and when I'm in the shower I actually find myself thinking, "What would it be like if I wrote a book called Healing the Mother Wound?"
When we hear these stories, I think of other dysfunctional families, and especially the volume of them. For me, there's a lot less aloneness. There's a sense of, "Oh, it's not just my family. It's not just my origins that are weird or off."
I think that the feeling that we're not alone – even if someone has a completely different story than yours, or someone else who is on the show- feeling that they're not alone in having a troubled family is so deep.
Dani: Yes, in the times that people actually come up to me and talk about the podcast, that's what they feel. They feel gratitude for that sense of connection and feeling less alone in the world.
There's nothing prurient about it. The title is a little prurient – it makes people think, "Ooh, family secrets, that's going to be juicy." And it is juicy, but I feel so respectful of what it is – to the burden of keeping a secret, the burden of discovering a secret. Very often, the discovering of the secret then goes along with having to keep it a secret from other people. And then finally, the one we have been talking about too, the secrets we keep from ourselves – that knowing when you were that little girl snooping, you were keeping a secret from yourself at the same time as you were trying to find out what it was. Both were true. When I was a little girl snooping, it was as plain as day that my father wasn't my biological father. When my book came out, on Facebook my seventh grade English teacher's wife left a comment that just said #alwayswondered.
Aviva: As a podcaster, as a writer, just as human beings, we do create identities and we have these facades, these ways that we appear to the world, sometimes the things we do and don't know about ourselves. And the defense we create to belong or to appear, all the things. I love Katie Couric, and I was listening to you interview her, there was this moment where Katie Couric dropped an F bomb. Now maybe I haven't listened to her enough, but I think of her as the beacon of polish and composure. Her dropping that F bomb was a moment of revelation for me about your podcast, in that you created a safe space where she could strip away the identity that we perceive of her, and just actually be whoever she is. In these secrets, we're actually stripping away our identity to become more of our true selves. It's just bubbling up for me, which is why I'm thinking about it out loud – there's something really powerful about this ability to strip away identity underneath the secret.
Dani: I love that, Aviva. That's very moving. I'm getting a little choked up hearing you say that, because the liberation and the strength in that kind of stripping away – of becoming more and more ourselves, in our wholeness – is not possible when there's some big secret under the rug. At the beginning when I said to you that feeling, that idea that when I died, if I looked back and I had had that moment of seeing it all and realizing I had missed it, it's like there's this beautiful piece of dharma, and if you're off by a centimeter when it comes to your own fullness as a human being, if you are off by a centimeter you might as well be off by a mile. It goes back to that old therapist of mine saying that there was always a subtle disconnect.
I remember when I was on Oprah for one of my books, and we had a long conversation. Oprah – she's a reader of character par excellence. I remember that I was sitting next to her and she was looking at me, and I could tell that I confused her a little bit, that there was something that she was seeing about me that did not totally add up for her – in the same way that I did not totally add up for myself. There was something that wasn't entirely true, and I didn't register that. All those years later, I thought, "Oh, Oprah saw." Not that she knew what she was seeing, but that she saw.
Aviva: As I was listening to you, one of the things that dawned on me is that as humans, we only really need to keep secrets about something we're ashamed of, or sometimes about something that we have done that may hurt someone else if they knew. That is based on cultural expectations of judgment, and what's right and what's wrong. If there were things that you could encourage people, based on what you've learned from the stories, to be less ashamed of, what would some of those things be?
Dani: Just about everything. I remember years ago teaching at Kirpalu, and at the end of the weekend I impulsively gave the couple hundred people there a writing prompt. I'd never done it before. I was sitting up on the dais and I had a good view of everybody, and I said, "I'm going to give you three minutes. I want you to write down the thing about you that if anybody knew you would die of mortification. No one's going to see it. You can burn it, you can throw it away. No one's going to see it. Okay, go."
From where I sat, it was an amazing moment, because no one hesitated. No one is sitting there saying, 'Gosh, mortification. I don't know what that'd be." Everyone started writing, and I thought the reason I was giving the prompt was because there's something alive in this if it scares you. When I was driving home, I thought about what would've happened if I had said, "I lied – everybody needs to read their mortification out loud right now." Of course, I would never, ever do that. It would be irresponsible and terrible, but what would've happened? The whole room would've been crying; everyone would've been nodding; everyone would've been in one way or another saying either "me too" or "that's all?" There are of course exceptions to this. There are things that are really, really hard – I mean, Signal Fires is in a way about one of those really hard things. But for the most part, it's stuff that we all have, and the releasing of it creates so much room for connection and love, for beauty and humanity. It seems to me that that's something we all need more of now than ever.
Aviva: What have you learned from peoples' stories about what's possible, including when there are some really hard things that have happened in a family around compassion and forgiveness? You have created more for your mother, more room for that in your life, and I certainly have as well. For people who find it harder forgive – they may find the compassion, but still may not be able to realign with someone – what are some of the points around compassion, healing, love, and forgiveness that have risen for you in these interviews and stories?
Dani: They're related, but I think there's a real difference between compassion and forgiveness. I think it's possible to feel compassion and not forgive. Selfishly, what compassion really does is make us feel better. It makes everyone feel better, but to have a compassionate heart is to have that compassionate heart towards yourself as well. I think that outward hardening creates inward hardening,
Forgiveness is a different animal. It might be a radical thing to say, but I don't know that we have to forgive. In my own story, I don't know that I am fully able to forgive my mother for who she was. She did her best, but her best wasn't really good enough. It was just an unfortunate relationship. But I do understand, and that has released me. For anybody, whether or not they're an artist or a writer, or do anything creative, reaching that place leads to tremendous internal liberation.
Aviva: I have one question that I really love to ask all my guests: if you could tell your younger self anything, how old would she be and what would you tell her?
Dani: So many ages just flashed before my eyes with that question. I'm going to go with 12-13, and I think I would want to tell her that she is precious just as she is. And to have patience – to have patience with growing up, to have patience with the world, just to hang on. There's this beautiful epigraph – one of my books has an epigraph from the Baal Shem Tov, and it is "If I must fall, I will fall, and I will be the one to catch me."
Aviva: Dani, thank you for joining me today. Thank you for being such a curious explorer of the human heart, soul, and condition, and for sharing yours in such a way that brings so many of us a sense of belonging and safety, and being part of something bigger as humans. It's beautiful work, and I really can't wait for what's next. Thank you for Still Writing. For those of you who are writers, you do not want to miss this book. It's the 10th anniversary this year.
Dani: Yes. The 10th anniversary edition is just coming out with a new forward that is about everything I've learned in the last 10 years, and how it applies to writing.
Aviva It's a beautiful book.
Dani: Aviva, thank you. You create such a safe, inspiring, and provocative space to talk about everything – to talk about the big stuff. It's a pleasure and an honor, and I just love the conversation.
Aviva: Thank you for that reflection. It means the world to me, and I look forward to more conversations with you online, offline.
Dani: Me too.