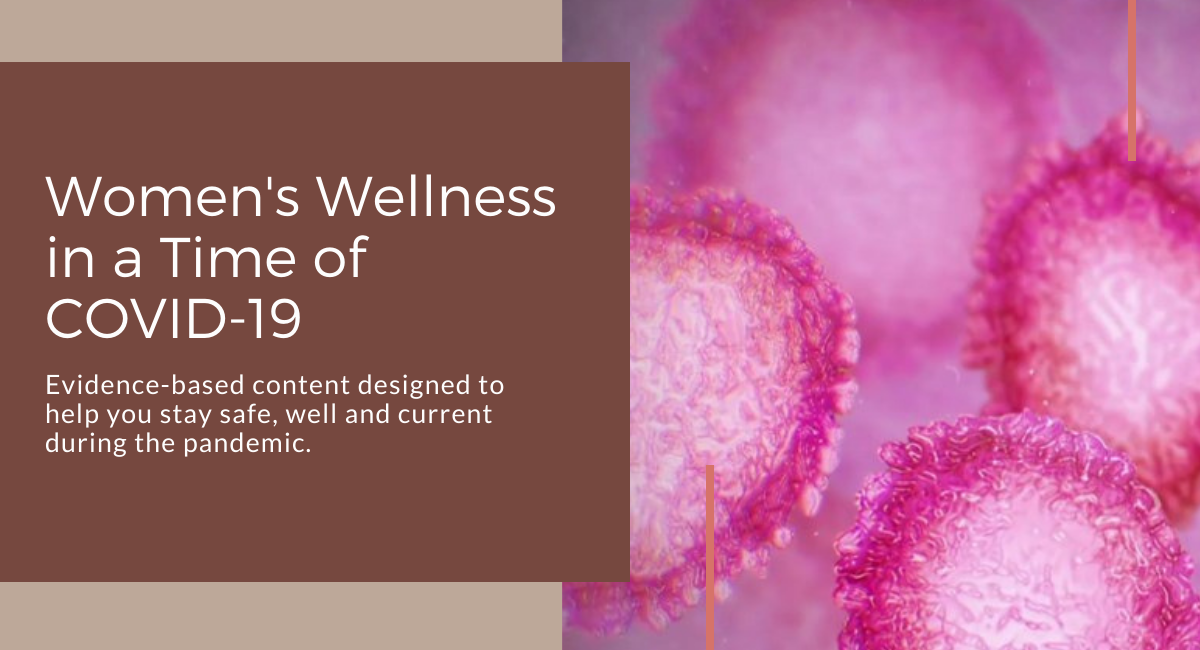 Welcome to the COVID-19 support hub at Aviva Romm MD.
It's been an epic 18 months. I remember the excitement about going into 2020 – I was jokingly calling it a year of vision – and indeed, I was all about planning the year's content, programs, etc. I was in Costa Rica, staying with friends, a long-awaited, much dreamed about vacation, when the first cases of illness in Wuhan Province began to hit the news. The CDC was saying not to worry. So we vacationed with a cautious eye on the news.
Then, just a few short weeks later – screeching halt, the world changed. The best laid plans laid low as we all held our breath alone and collectively.
Since then, each of us has experienced personal and global changes unlike any we've seen in our lifetime. Even friends and patients who'd experienced unbelievable personal hardships in their lives, some old enough to have been through major social upheavals, were shaking their heads in disbelief at the magnitude of it all. I know many of you have experienced significant personal and economic challenges, and illness in or loss of loved ones. With the original strain, and pre-vaccine, while it was so hard and there was so much unknown, in some ways, the choices were clear: stay home if you can, socially distance, wear a mask, etc. We sort of settled in. And somehow, it helped to know that at least, we were all in it together.
Then along came the vaccine. For many, it was a welcome relief, allowing for greater social connection and a return to something like life as we knew it – at least we could hug each other again. For many, though, the availability of vaccinations was confusing – likely more so for my online community made up of women trying to live more naturally and avoid unnecessary pharmaceuticals, and many with unique concerns based on very real historical evidence of medical experimentation in BIWOC communities. Whatever one's choice, the vaccine heralded a moment when we started to breathe again, making cautious peace with coming out of our bubbles and shells.
Then, just when we thought it was sort-of-safe to "go back in the water," along came Delta.
Now, with the much more contagious Delta variant looming large, and breakthrough infections even amongst the vaccinated, the sands are shifting, and again, there's uncertainty and anxiety. There are also more choices to make: vaccinate or not, travel or not, go back to an office/workplace or not, hug or not. The list seems to go on and on. More choices also means more emotional exhaustion, more internal decision-making loops.
This page is intended to support you in staying well and safe, and in making the best possible and most accurately informed decisions for yourself and your family in these times, from the perspective of a public-health minded medical doctor who also understands the hesitancy and fears many folks have around conventional medicine. Please know this is my interpretation of the literature. I have no paid relationships with any medical or pharmaceutical or government agencies. While you may disagree with my stance that at this time, masking, appropriate social distancing, and appropriate use of the mRNA vaccines are important choices, I do hope you find helping, supportive information in these articles, podcasts, and recorded Instagram events.
Sit back and read or listen while sipping tea, or listen while you're out and about. Share this with your friends, family, and colleagues. Please know that as data shifts, as it is doing rapidly, the facts and opinions I share in this talk today may change or even become obsolete. I am committed to periodic updates as major shifts occur.With love and care,
Note that some of the podcasts associated with articles on this page were recorded prior to the availability of COVID vaccines; the content posted on this page is still relevant and the corresponding articles have largely been updated to reflect the most recent evidence. I am also committed to regularly updating this content as new evidence emerges and new concerns arise.
My most recent or most recently updated content appears closer to the top.
---
COVID-19: A New Wave of Decisions to Make
Of late, as a result, of the delta variant, the availability of vaccinations, and the recommendations for its use being extended into pregnancy, breastfeeding, and children 12 and over, I've been receiving an enormous number of questions about vaccines, what to do if you're trying to conceive, are pregnant, breastfeeding, for kids, boosters, etc., along with more general questions about the Delta variant, alternative therapies, and more. And there have been many requests for me to offer a live event to update you on these topics.
So on August 19, 2021, after taking questions from my audience on Instagram for the week, I organized those into the most "FAQs" and gave a 75-minute Instagram Live talk on all things pandemic – where we are, what data has changed, what data has stayed the same, and my recommendations for how to stay safe. In this episode, I go through data on the vaccine and what you need to know regarding its impact on hormonal health, autoimmune, fertility, pregnancy, and children's health. I've now turned this talk into a podcast episode you can easily revisit, or access if you're not on social media.
You can listen to my Pandemic update episode wherever you listen to podcasts, such as Spotify, Google Podcasts, Apple Podcasts, and many others, or you can watch the video replay of the talk on my Instagram TV here. Or you can listen on this player:
---
Has COVID-19 Caused a Wave of Pandemic Period Problems?
It seems like we learn something new about how the COVID-19 virus can affect us every day, but one area that's just now coming into focus is how both the pandemic – and COVID infection itself – is affecting women's menstrual cycles. It all started on social media, with individuals reporting menstrual cycle irregularities and changes after having COVID-19. According to a small study of 177 hospitalized patients from researchers in Wuhan, China, about 25 percent of COVID-19 patients had menstrual volume changes, and 28 percent had menstrual cycle changes, the most common being decreased amount of menstrual flow or cycle prolongation. An informal survey by researcher Dr. Natalie Lambert found that out of 3,292 women who had COVID-19, 9.1 percent reported having menstrual cycles that were heavier, lighter, or just different, and an estimated 10.1 percent reported having irregular or skipped menstrual cycles. In this article/podcast I dive into this unexpected side effect of pandemic life, what it means, and what we can do to keep – or to get – our menstrual cycles on track. And let's dispel some vary bad science and dangerous misinformation.
---
COVID-19 in Pregnancy and Breastfeeding: Answers to Your Questions
Pregnancy is already a time of heightened concern and sense of responsibility – after all, we know that what we do has an impact on our own health – and our baby's development, growth, and health. Certainly, for women around the globe, COVID-19 has added multiple new layers of concern, worry, and questions on so many aspects of healthcare and mothering: whether it's safe to get pregnant during this time, where to have your baby (i.e., home vs. hospital), whether to get the vaccine, how much should you worry, should you be around friends and family while you're pregnant, what about after baby is born? In this blog and podcast I bust myths about COVID and the COVID vaccines and pregnancy, while sharing guidance on what we know and don't know about the virus, the infection, and vaccinations while trying to conceive, pregnant, and breastfeeding, as well as for newborns.
---
COVID-19 Prevention: Commonsense to Natural Remedies
While herbs are an important part of my life and work this is really a time to be cautious about who you listen to and conservative about what you try. In this article I share important prevention strategies and which herbs and supplements are safe and have enough evidence to support immunity that they seem worth a try. Love to read?
---
Can You Treat COVID-19 Symptoms Naturally?
While at this moment who will get sick- and how sick – seems to be almost a lottery – there are certain risk factors that appear to increase our chances of getting sick and very sick – our frequency and intensity of exposure to the virus (i.e., less likely if you're working from and sheltering at home versus being say, an emergency room doctor) and whether we have underlying medical conditions (asthma, immunosuppression due to an illness or medication used to treat an illness, diabetes, and heart or lung disease, for example). We also know that 85% of us who do contract this infection will have only a mild case, similar to cold symptoms or perhaps more moderate similar to flu symptoms; many, however, have not been and will not be so lucky.But given that there are no known treatments at this time, is there anything you can do to support your health should you get sick? Read the article or listen to the podcast to find out what we know and to keep yourself safe from treatments that don't work or could even be dangerous. You can also simply click on the player to listen to the podcast here:
---
Vitamin D and COVID-19 Prevention: A Ray of Hope
We already know that Vitamin D plays an enormous role in both healthy immunity and inflammation control. Vitamin D is essential for our innate immunity and boosts immune function against viral diseases. The evidence is now becoming quite compelling that vitamin D's immune-modulating effects, including reducing inflammation, may be relevant to the risk of developing COVID-19, COVID-19 respiratory response and cytokine storm, and disease severity.
To find out whether you might want to consider taking Vitamin D to support your immune health, read or listen here.
---
COVID-19 and Autoimmune Disease Risk: It Depends on the Condition
In this article and podcast episode I address the overall risks of COVID-19 with various autoimmune conditions, as well as risks for those of you on immunosuppressive medications. This information is not meant to replace your doctor's advice, and should merely serve as a starting point for a conversation with your health care provider, and to raise your personal health awareness.
---