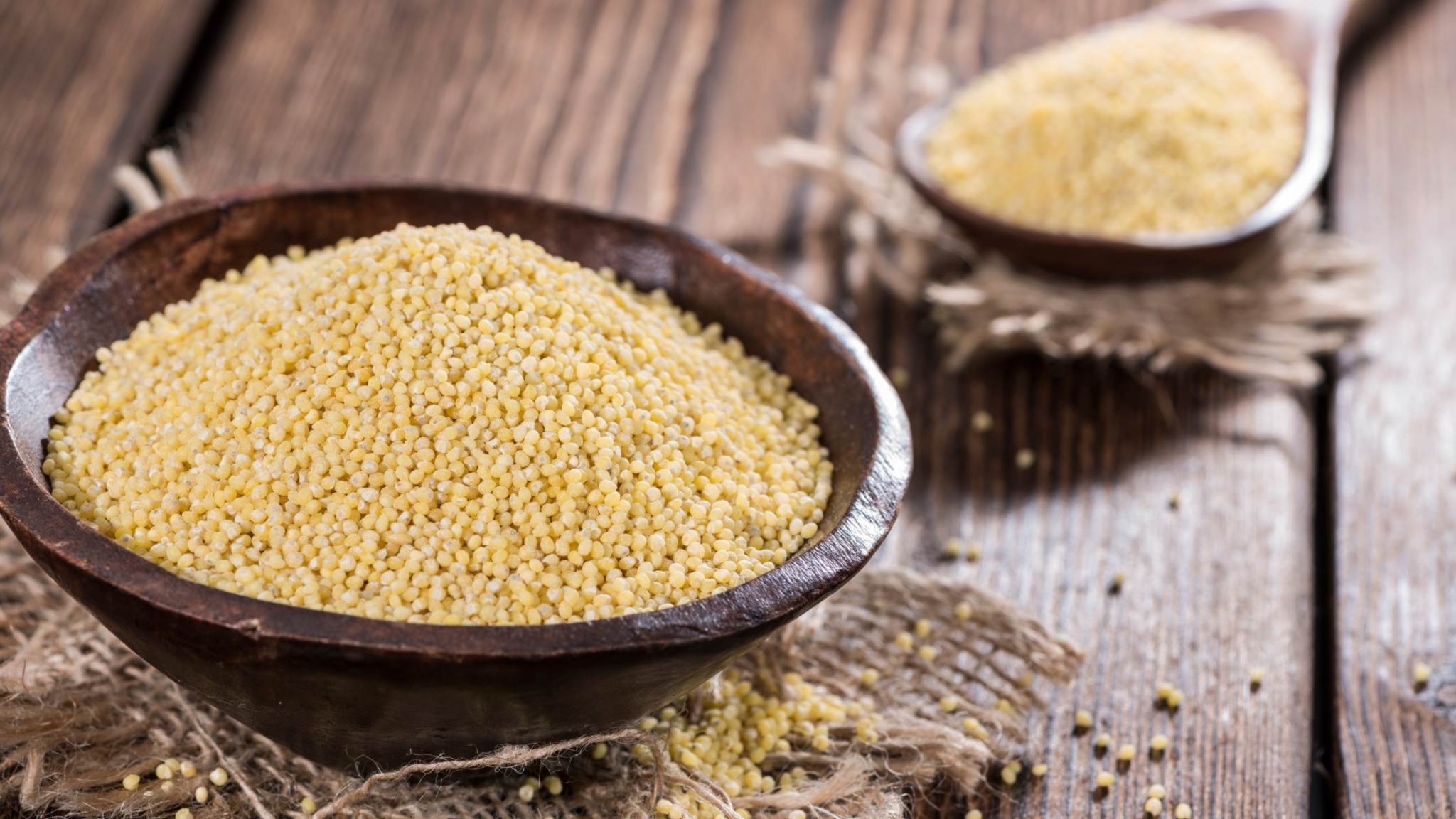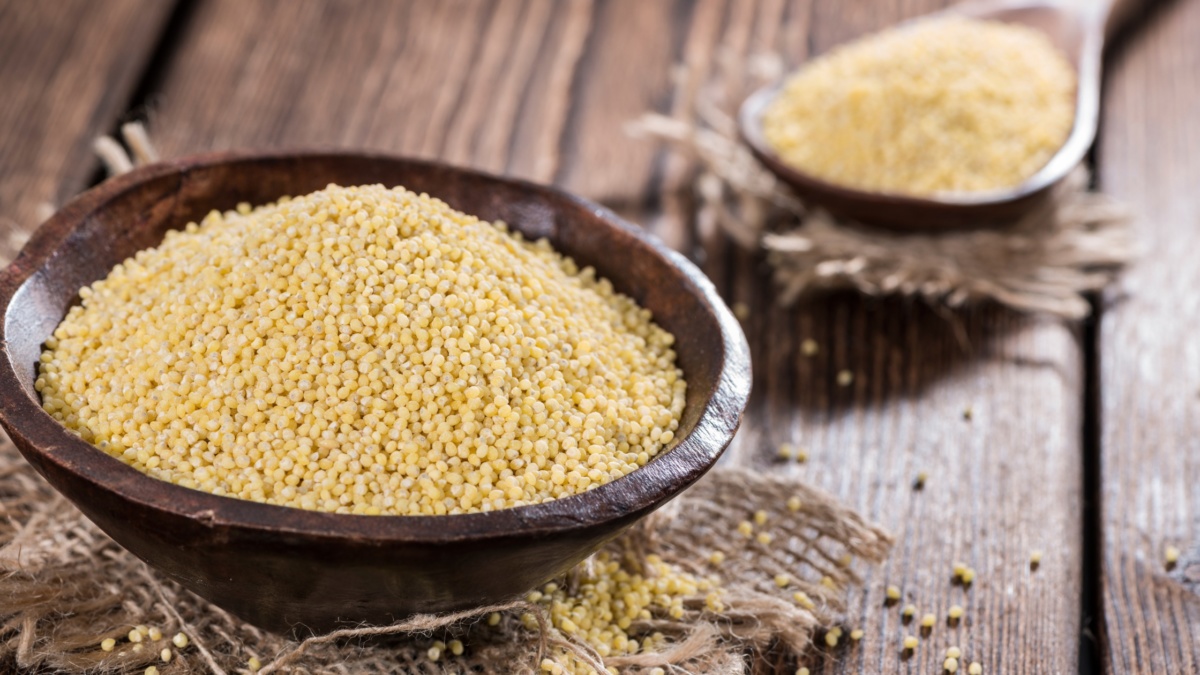 Breakfast is an important meal for me. It's important for all of us.
A solid breakfast includes some good quality protein. This keeps me humming with steady energy all the way until lunch, allows my body to rest and digest between meals, and prevents the need for snacking. Eating the right foods, at the right times, is central to maintaining a healthy weight. And to feeling fantastic.
I sometimes start my day with a smoothie or a good quality protein with some vegetables, but in the winter months, I often want something warm and I'm not always in the mood for something with eggs, tofu, or beans (like a breakfast burrito). And sometimes I want something healthy but a little sweet.
Voila! This perfect breakfast cereal!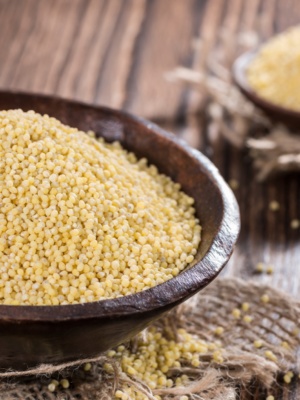 Millet is one of the lesser known but easily prepared and delicious whole grains. It cooks in 15 minutes and has a light nutty flavor, wonderful texture, and a pleasing yellow color. It can be prepared as a substitute for rice in most any meal, and can be prepared with vegetables, or, as I do here, with nuts and dried fruit. You can purchase it in any store that says natural foods. Dried apricots are one of the few dried fruits I include semi-regularly in my diet. Dried apricots provide small amounts of calcium, iron, magnesium, phosphorus and potassium. They also provide about 1,100 IU of vitamin A per 1/4 cup, and some vitamin E. Though sweet, they are not overwhelming. Walnuts are one of our healthiest nuts. Rich in protein, good quality oils including Omega 3 fatty acids, and other nutrients, they are filling and delicious.
Ingredients
1

cup

of millet

2 1/2

cups

of water

1/4

cup

of unsulphured dried apricots

chopped into small pieces

1/4

cup

of walnuts

chopped

Pinch

of salt
Instructions
Put the millet, apricots, and water into a 1 quart saucepan and bring to a boil.

Turn down the heat and simmer slowly for about 15 minutes, or until the water is absorbed.

In a separate skillet, lightly toast your chopped walnuts; do not burn.

Serve hot with an optional pinch of salt with the walnuts sprinkled on top.
Notes
My husband likes to add a tiny bit of butter and maple syrup to his. I prefer mine plain. Dried currants can be used in place of apricots as an alternative, and toasted almonds instead of the walnuts. Enjoy!
Serves 2-3 people.