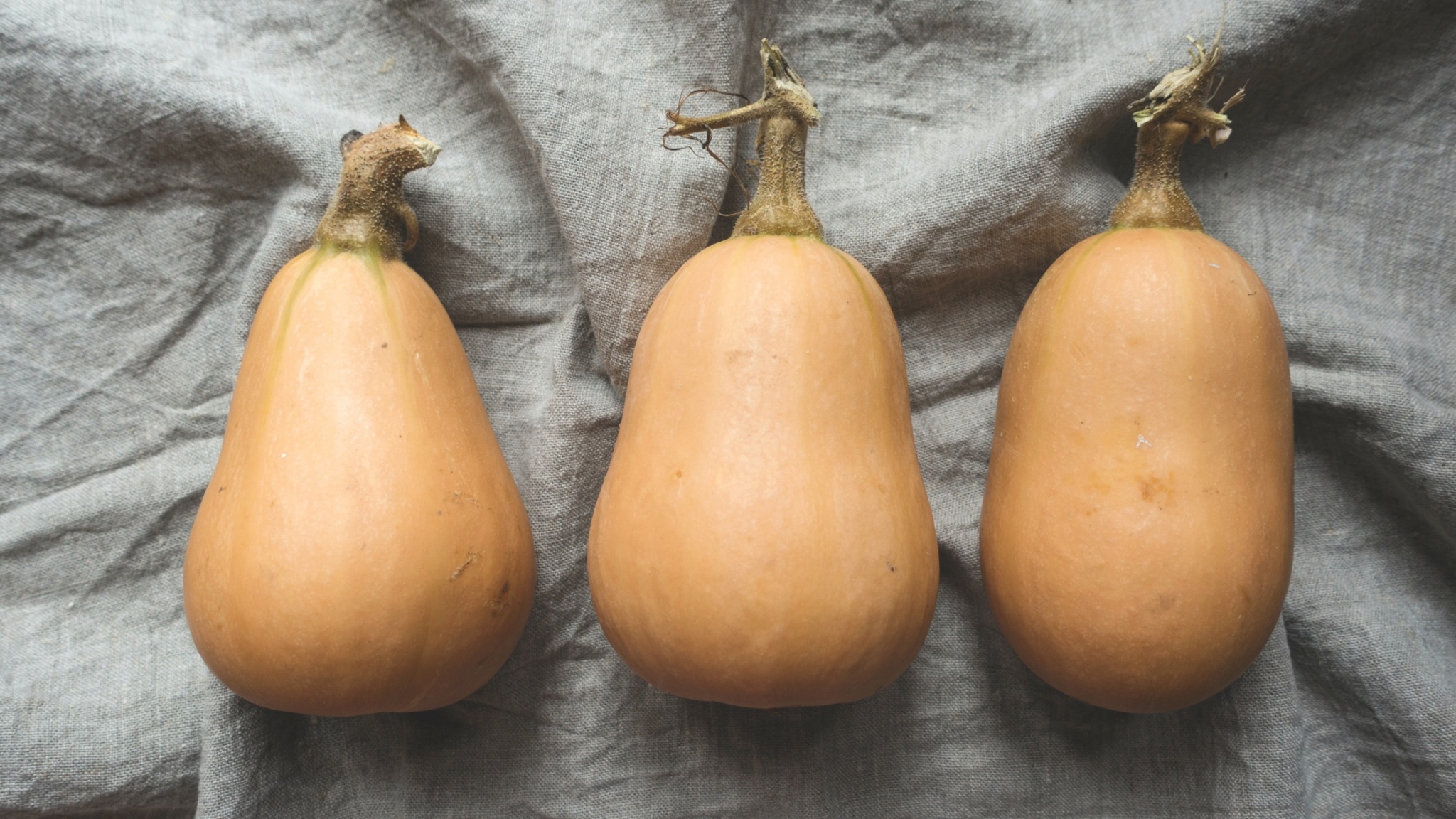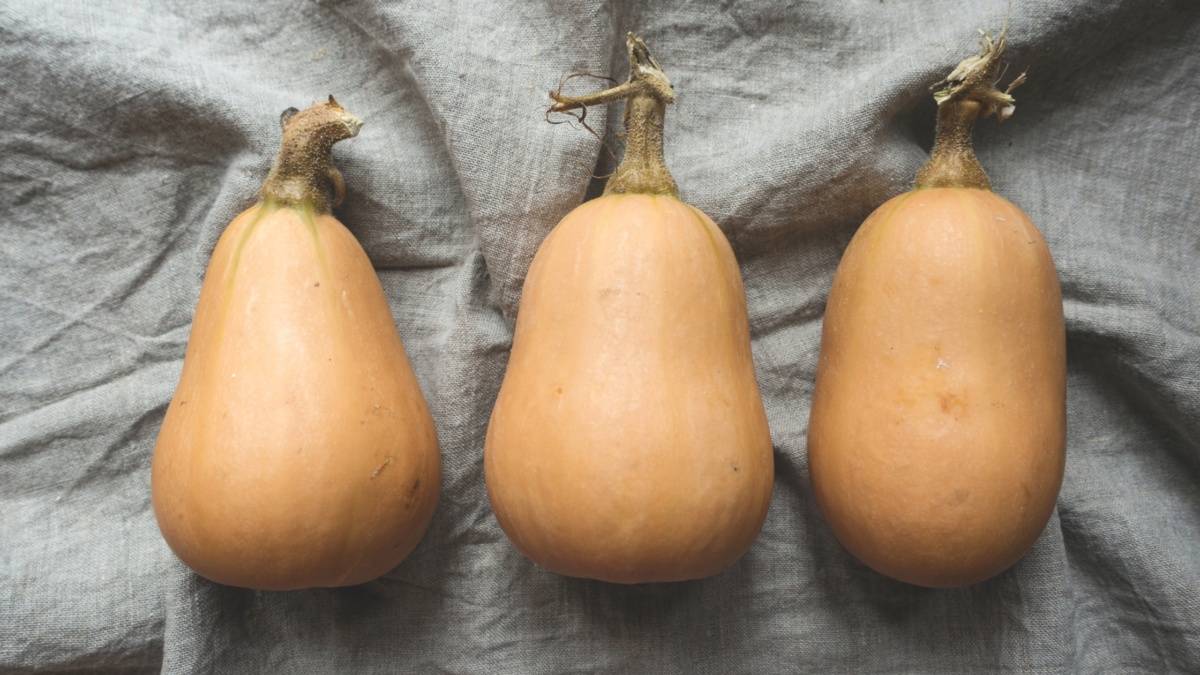 This soup is almost sinfully delicious. And it's fantastically nutritious. It is savory, sweet, and unbelievably simple to prepare – it has only 7 ingredients—including the water! I love it served with steamed kale and a piece of salmon on the side. If you are a vegetarian, consider a cold lentil salad as an accompaniment. It looks absolutely gorgeous in the bowl, and if you serve it to guests, they will think you are a gourmet. It's that tasty! And it's gluten-free.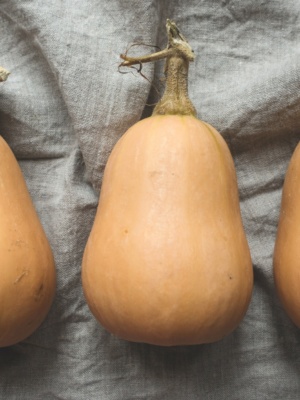 Butternut squash is a nutrient rich vegetable loaded with vitamin A, folate, vitamin E, magnesium, calcium, and potassium and has no cholesterol. Olive oil is the heart healthiest oil. And the rest is simple…
Ingredients
1

butternut squash

peeled, seeds removed and cut into 1-inch chunks

2

yellow onions

chopped

2

TBS

olive oil

5

cups

of water

or low sodium vegetable broth

1/2

cup

of white wine

Sea salt or Herbamare seasoning to taste

Dried or fresh dill weed or fresh rosemary

the latter is my favorite
Instructions
Lightly heat your olive oil in a soup pot. Sauté your onions until slightly soft.

Add squash chunks and sauté for 3 minutes. Add the wine and cook for another 3 minutes.

Add the water and cover your pot.

Cook for about 40 minutes or until the squash is very soft, stirring about every 15 minutes.

When cooking is complete, use a whisk or vegetable masher to "mash" the squash until you have a thick soup with some small chunks of squash. Alternatively, you can blend the soup.

Add salt, lightly to taste.

Serve hot, garnished with dill.
Notes
Variations
Squash-Rice Soup: Use 6 cups of water and add ¼ cup of basmati rice just after adding the water; adds a nice texture to the soup.
Squash-Dulse Soup: Top the soup with crumbled dulse flakes instead of dill for an oceany flavor.
Squash-Rosemary Soup: Add a stalk of fresh rosemary when cooking instead of the dill garnish. Gives a rich flavor.