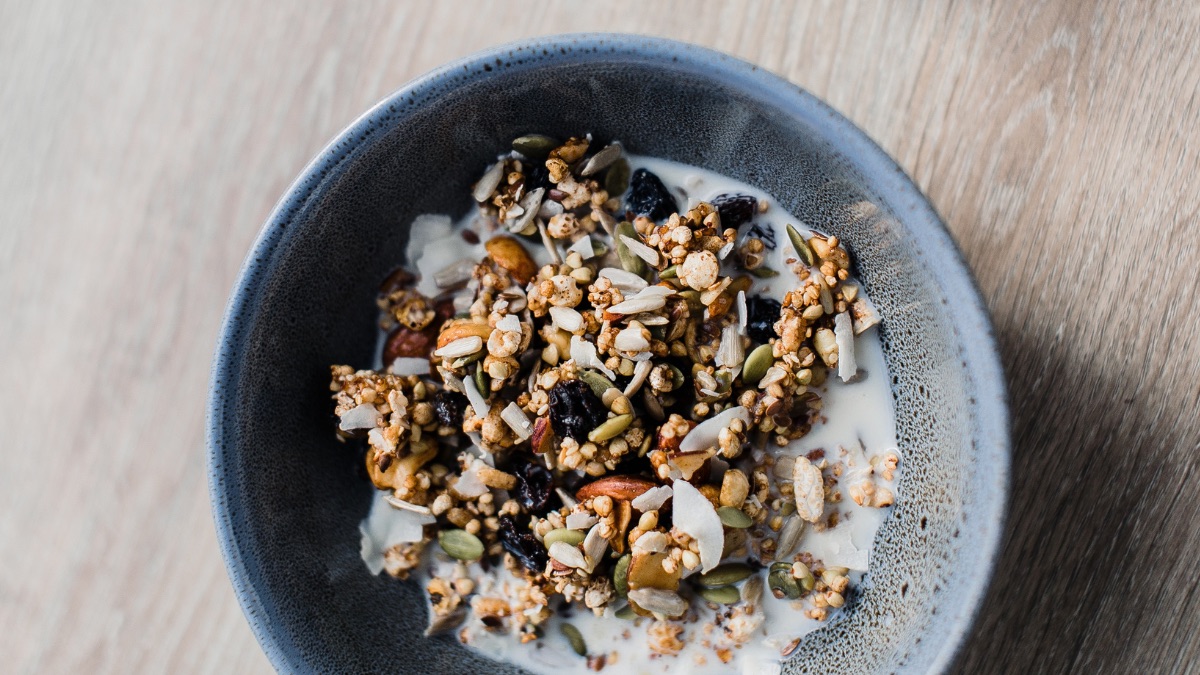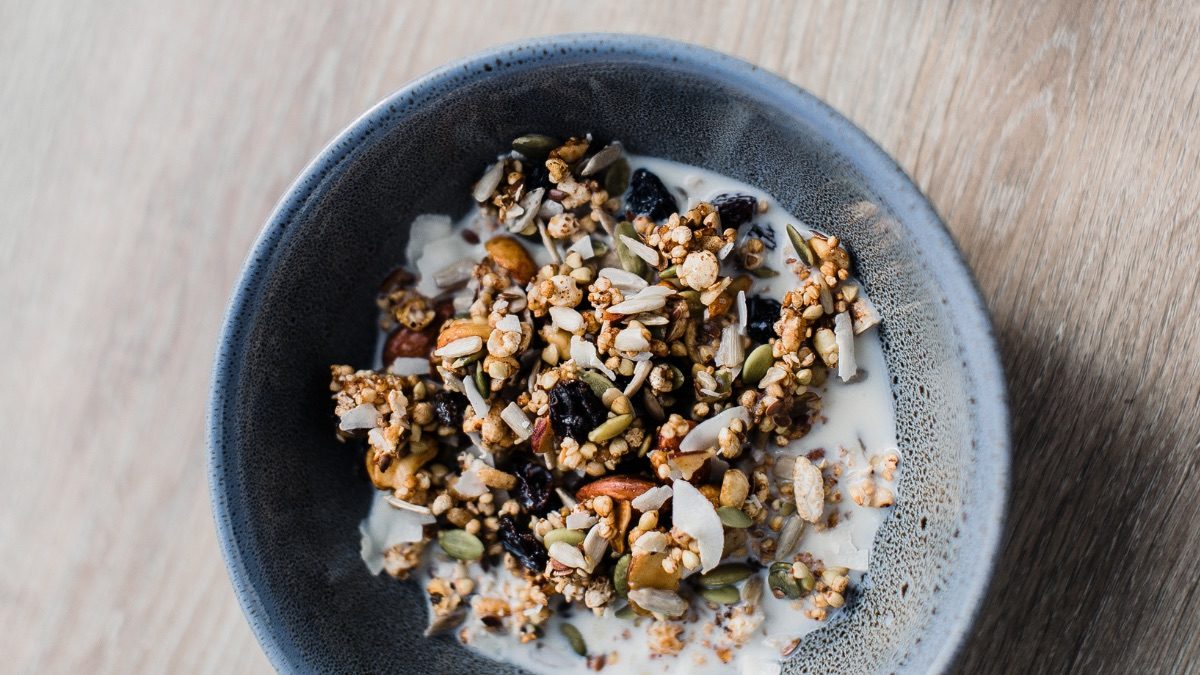 Seeds are incredibly beneficial for overall hormone health, which I talk about here. They also provide healthy fat and quality protein to help balance your blood sugar and avoid sugar cravings.
There are so many ways to include seeds – easily – in your daily diet. I eat them every day – my favorite way is in tahini (sesame seed butter), but over the years I've developed more seed recipes than I can count.
Here's a favorite recipe for muesli, straight outta' my book, Hormone Intelligence, that makes for a satisfying breakfast with some almond milk or over your favorite yogurt (organic whole milk dairy, cashew, or coconut). It's also a great snack – just a handful or two in the afternoon is so satisfying and energizing.
A serving of this muesli provides 1 healthy fat, 1 grain, 1 fruit, 2 nuts, 2 seeds + protein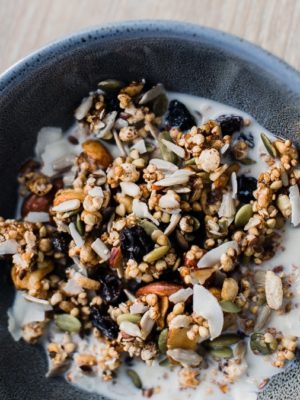 Ingredients
2

cups

rolled oats

1/2

cup

cashews

1/4

cup

pecans

1/4

cup

sunflower seeds

1/4

cup

pumpkin seeds

1/4

cup

flaxseed

1

tsp.

sea salt

1

cup

shredded coconut

3

tsp.

melted coconut oil

1

Tbsp.

vanilla extract

1/2

cup

maple syrup
Instructions
Mix all ingredients and spread in an even layer on a parchment paper-lined cookie sheet.

Bake for 10 minutes, then stir.

Bake for 10 more minutes and watch until golden brown.

Cool on the cookie sheet.

Store in an airtight container for up to 10 days.
New York Times Bestseller
Hormone Intelligence
Reclaim your power. Feel at home in your body. And be the force of nature you really are!