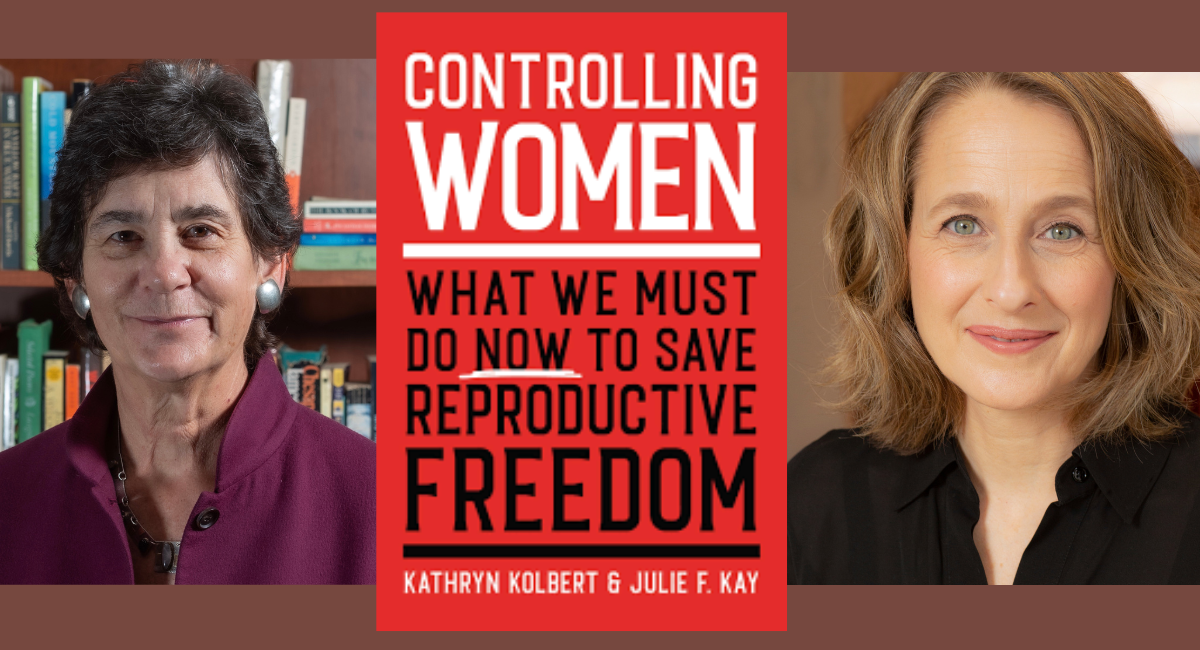 The new medicine for women is here— and I'm so excited to share that I'm back with a totally new podcast – On Health with Aviva Romm MD,. It's still me – only louder!
On Health is full of taboo-busting conversations about all things women's health. I bring together the four decades of work as a midwife, herbalist, and MD, incredible guests, and all of the tip, tools, wisdom, knowledge and insights, you love hearing and that can help you take back your health and own your power. Plus a whole lot of information on women's body stuff, hormones, and life! As I love to say, "Your body, your Rules." And that's what On Health is all about.
Today's episode could not have come at a more pressing time in history with the recent decision by the Supreme Court to overturn Roe v. Wade. I'm joined by Kathryn Kolbert and Julie Kay, the authors of Controlling Women: What We Must Do NOW to Save Reproductive Freedom, for a critical conversation surrounding reproductive rights, abortion activism, and the American judicial system. Kolbert and Kay have together dedicated decades of their careers to litigating, lobbying, and plotting for the expansion of abortion rights. In the words of Joan Baez, "Action is the antidote to despair."
---
Kathryn, Julie and I discuss:
Why abortion became a potent and polarized political issue
How the overturning of Roe vs. Wade affects maternal care and decisional autonomy
The significant physical and emotional risks associated with lack of access to abortions
How you can become active in making change at a personal and local level
Thank you so much for taking the time to tune in to your body, yourself, and this podcast!
Please share the love by sending this to someone in your life who could benefit from the kinds of things we talk about in this space.
Make sure to subscribe wherever you listen to your favorite podcasts so you know about each new episode as soon as it goes live, follow me on Instagram @dr.avivaromm to join the conversation about each episode, and purchase your copy of Controlling Women: What We Must Do NOW to Save Reproductive Freedom here.
Want to learn how to be more empowered about your body, hormones, and birth control? Make sure to grab your copy of my New York Times bestselling book Hormone Intelligence!
New York Times Bestseller
Hormone Intelligence
Reclaim your power. Feel at home in your body. And be the force of nature you really are!