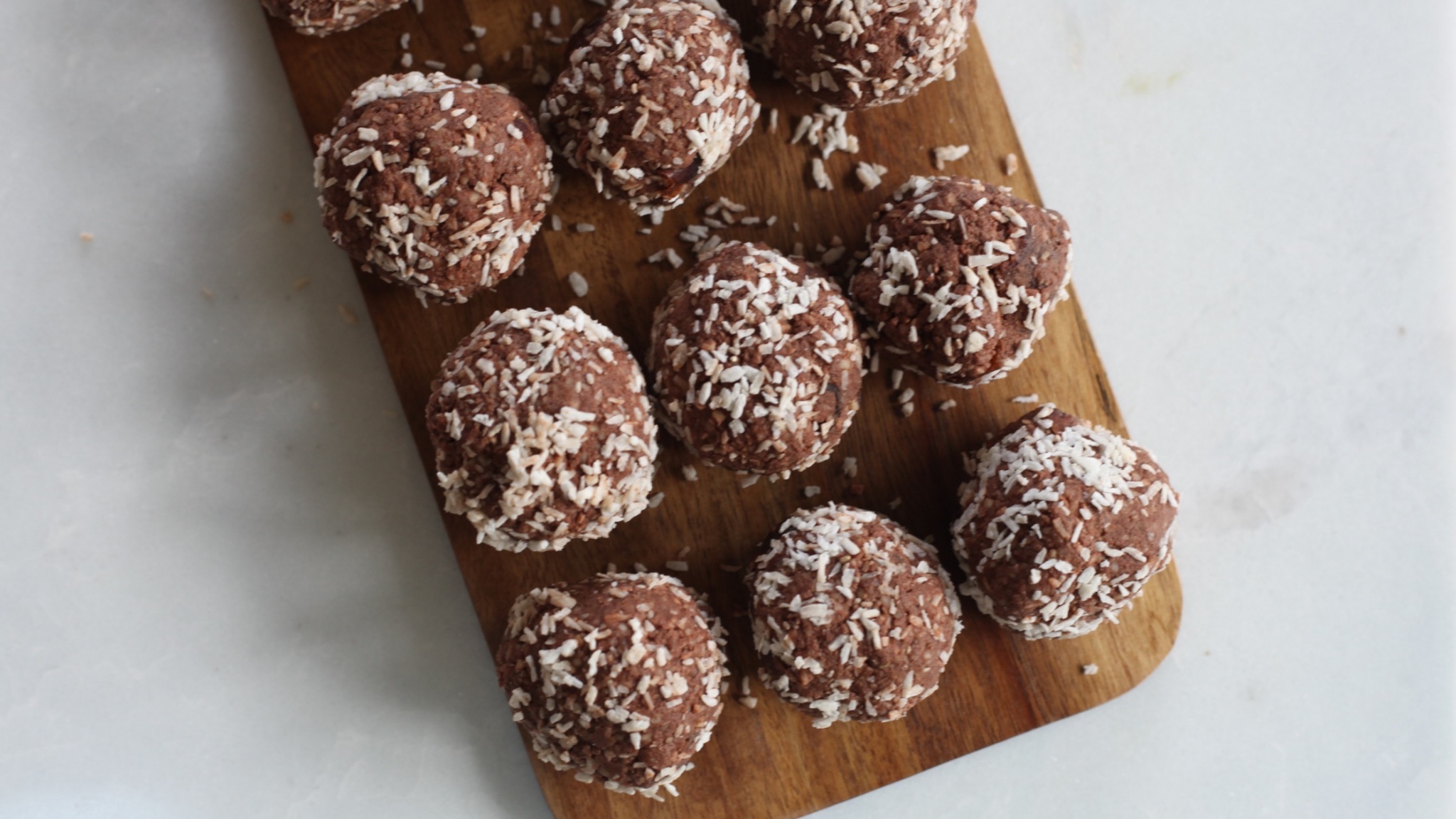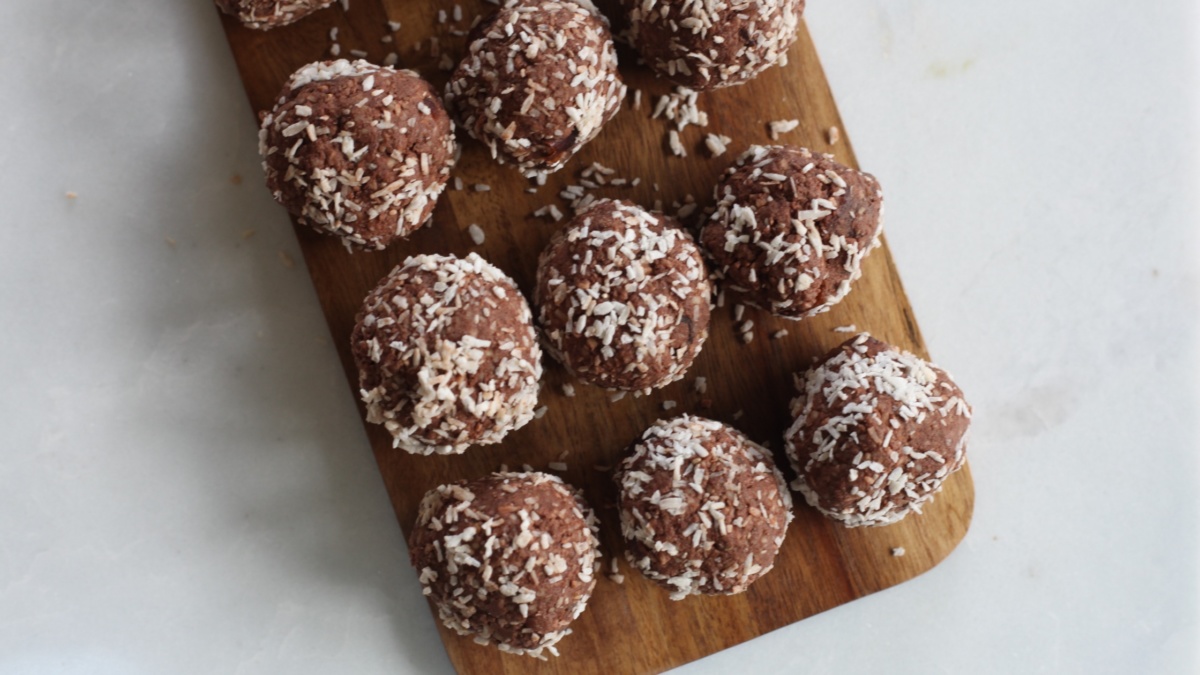 I've been a healthy natural eater for 35 years, and while eating health truly does prevent having a sweet tooth and food cravings, my sweet sensing taste buds do like some stimulation now and then. In fact, the desire for a sweet tasting food is an ancient one that led even our paleo ancestors to seek out the healthful berries, larger sweet fruits, and sweet roots and tubers that provided a range of important nutrients in their diet, and continue to do so in ours – when we satisfy the sweet desire wisely.
In my busy world, I also appreciate energy packed foods that are easy to make and keep on hand for when I'm on the run but don't want a pre-packaged energy bar – in fact, I'm not an energy bar lover. They generally taste too 'vitamin-ish' to me and I find the textures dense, gummy, and overly sweet.
As a mom, I also know that most kids, even the healthy, sugar free variety, like sweet treats, especially after a long day at school or a robust soccer game.
Enter Energy Balls.
These power-packed, chock-full-of-health treats (that are also gluten free and dairy free) hit that sweet spot in your mouth, are made only of simple natural ingredients, and are energy filled rather than just sugary. They are super fast to make (like 10 minutes) and can be prepared from pretty much any dried fruit, nut, and nut butter combination that pleases you and your family and that you can easily keep stocked in your pantry.
Here's my recipe; the chocolate version is my fave, but my friends and family each have their preferences. BTW these are kid-tested. My kids loved them when they were little, but I thought maybe they just had weird taste buds because our diets were so naturally based. So we recently tried them on my granddaughter who gets her fair or regular American sugary treats, including, recently, so she told me, a donut from D&D (groan) – and even she loved them. The chocolate ones, especially!
Making Energy Balls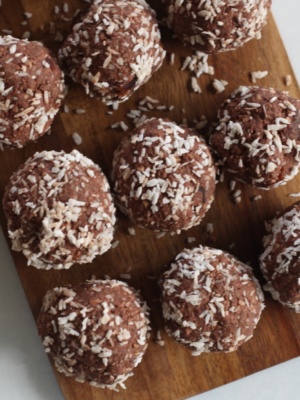 Ingredients
1

cup

of almonds

walnuts, or other nuts (you can use one type, or a combination)

2

tbsp

almond or other nut butter

1/2

cup

of raisins

dried apricots, dates, or prunes (any of these or a combination)

1/4

cup

dried coconut flakes + 2 tbsp extra for rolling the balls in at the end

1/4

cup

unsweetened cacao powder

optional for the chocolate version

Optional additional ingredients:

2 tbsp ground flax seeds, 2 tbsp honey if you like them sweeter, whey powder or protein powder if your child needs a bit of a protein boost, herbs you are trying to slip your kids that they won't otherwise take (as long as the taste is disguisable). Any powders you add may require a little extra nut butter to hold everything together.
Instructions
Put the nuts into your food processor and grind until they are close to finely ground

Add in the dried fruit and grind to form a thicker mess of stuff in your processor

Add in the nut butter and mix until a dough forms. Sometimes you might have to add a little extra to get the dough to form.

Add in the 1/4 cup of coconut flakes.

Remove your blade from your food processor, then form round balls using about 2 TBS of "dough" per ball. Roll these in your hands, then roll in the extra coconut flakes (or you can roll in some extra walnuts, almonds, or cacao powder) and place on a platter or into a glass storage container for later enjoyment.
Notes
These can be eaten straight away or kept in the fridge and enjoyed over the next 3-4 days. They can be taken anywhere in a small storage container.
Serving size 1-3 Energy Balls
Okay, have fun making these and do share your favorite variations and homemade creations in the comments section below!