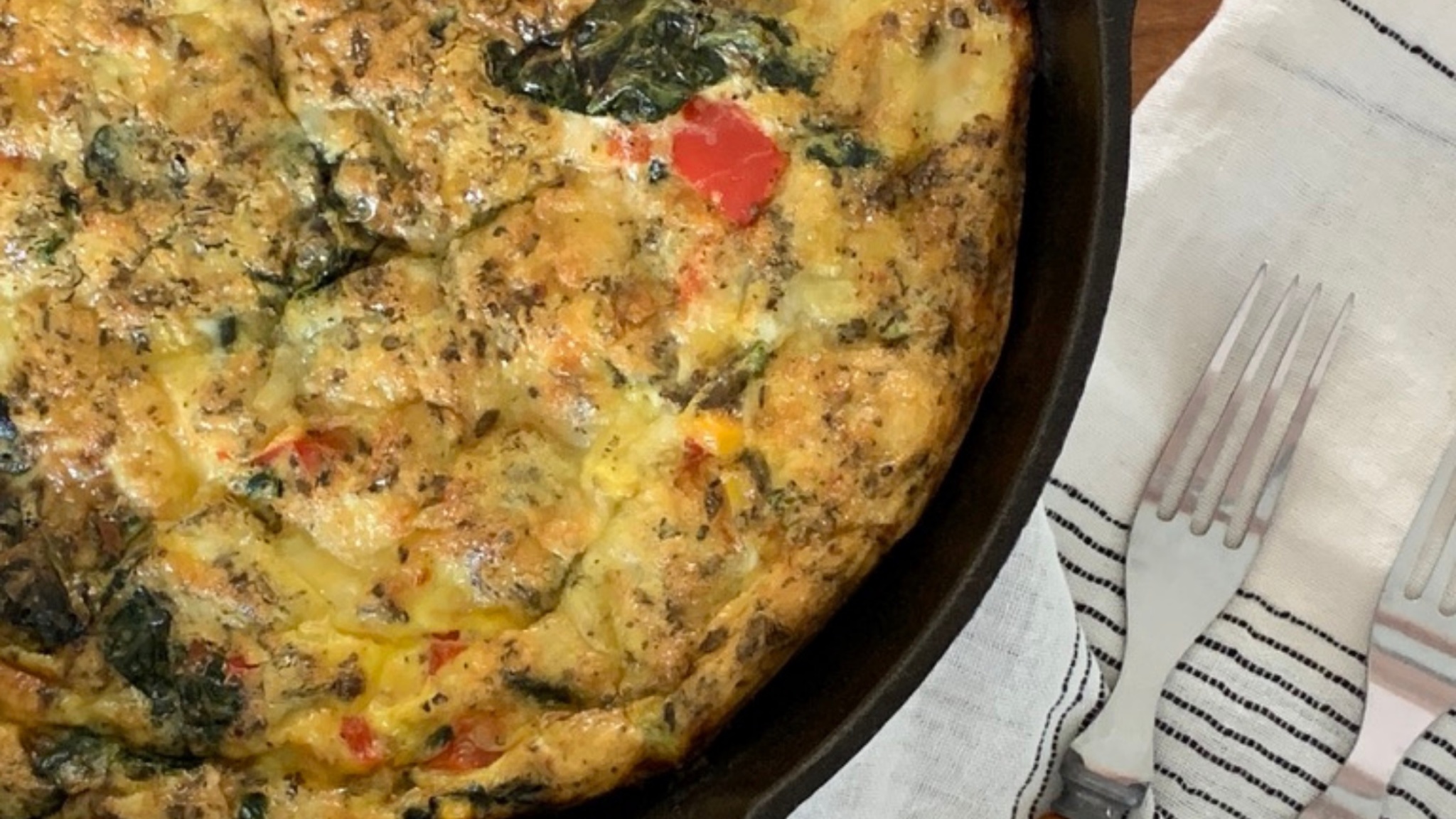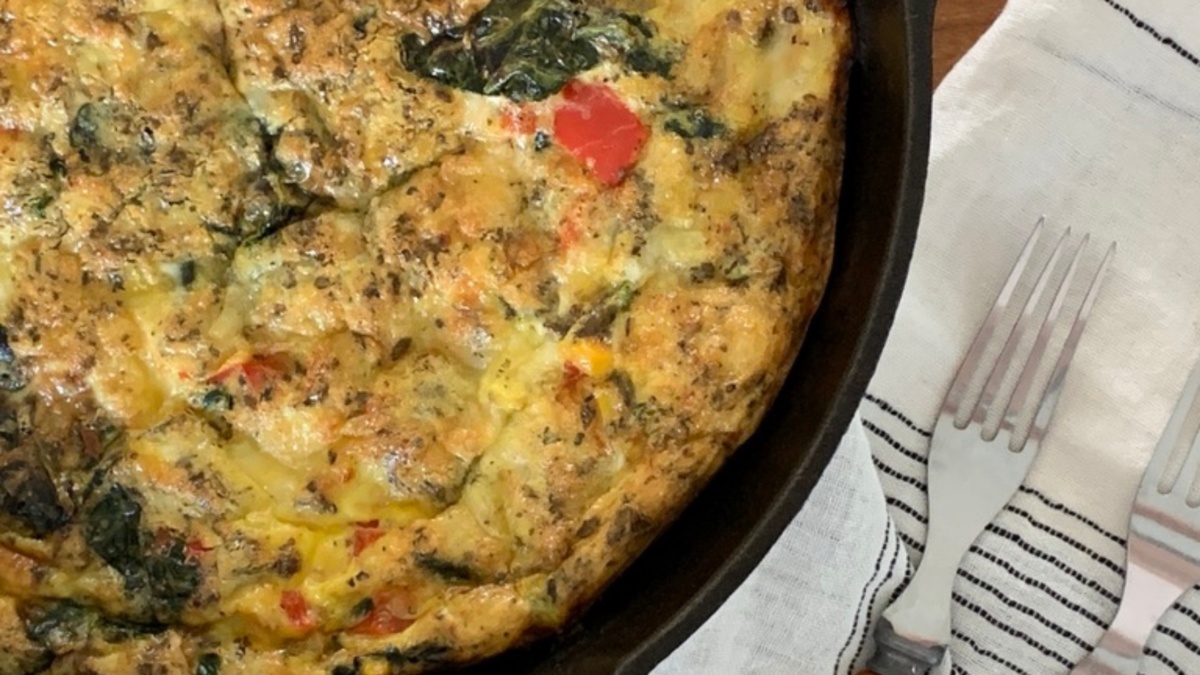 Paleo conjures up hearty to me. And when you add in the cast iron skillet for visual effect and best cooking – well, my cave girl self just gets all excited.
Seriously, though, this frittata is about one of the easiest and most delicious egg dishes you'll ever have. Better yet works for breakfast, lunch and dinner so is perfect for that "Hmmmm, what should we have…" pretty much anytime. It works as an entree or a side dish. Admittedly, I've made it for a Sunday lunch and had the leftovers for Sunday dinner with some greens and a cup of vegetable soup on the side! It's just that good. The most awesome confession is that I really don't love eggs. Even as a kid, I had to have them all doctored up with onions and yes – I'm a NY'er – ketchup. But I absolutely LOVE this dish!
This frittata is also satisfying and serves many – easily – depending on whether as a main or side dish. And is perfect when you have unexpected meal time guests. You can substitute pretty much any veggie in your fridge, and if you do use cheese, it works well with anything from cheddar to parmesan.
So get cooking! You're in for a mighty treat.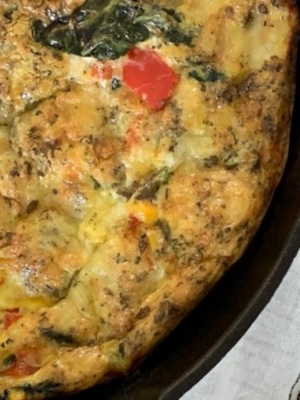 Ingredients
10

free range eggs

2

chopped onions

1

diced red bell pepper

1

bunch asparagus use the top 2/3rd of the bunch

cutting stalks horizontally into 3 pieces

1/2

lb

feta cheese optional

1/4

tsp

sea salt

1/8

tsp

black pepper

a few dashes red pepper flakes

1

tbsp

olive oil
Instructions
Preheat over to 400. Saute all of the vegetables in olive oil for 3-5 minutes, until glistening and just on the edge of tender and turn off the heat. I do mine in a large cast iron skillet and bake the whole thing in the same skillet. If you don't have a cast iron pan, sauté in your usual sauté pan, then bake the whole thing in a casserole dish.

In a bowl crack the eggs and mix in your seasonings. Beat lightly for 30 seconds.

If you are making this dish in the cast iron skillet, crumble your feta over the vegetables if you are including it. Then, feta or not, simply pour the egg mix over the vegetables. If you are using a casserole pan, mix the veggies, eggs, and feta (optional) in a bowl and pour into a lightly oiled casserole dish.

Pop the skillet or casserole dish into the oven and bake 20-30 minutes, until browned to your liking. I like my firm and quite brown as you can see in the picture.
Notes
Serve plain or with some of your favorite hot sauce!