A complete pregnancy, birth, and new mama experience with Aviva Romm, Midwife + MD 
Coming Soon
We Can't Wait to Share this with YOU!
The Mama Pathway is not your average childbirth education program. It's a powerful place where traditional midwifery wisdom and modern medicine meet to support you on your most empowered path through pregnancy, birth, and beyond. You'll find à la carte classes, course packages, and there's also a powerful community option.
Join the waitlist today and receive special gifts including my research-based guide to mama-nutrition and vitamins + two weeks of optimally healthy and wicked delicious pregnancy and new mama meal plans (including a vegan option) 
The Mama Pathway Membership
Great Alone, Better Together.
The Mama Pathway is a complete, customizable, and comprehensive childbirth education course. But it's not your traditional one. We explore all the usual stuff from what to know by trimester to how to prepare for and optimize your labor and birth experience, but we also go into how to be an empowered advocate for yourself and your baby, how to plan for your birth whether in hospital, birthing center or home, how to prevent and heal birth trauma, and the best natural support you could ever want for a healthy pregnancy and birth, from nutrition to what really works – and what to avoid – when it comes to herbs. Dr. Aviva is the midwife's midwife, and walks with you through your pregnancy journey as she has for her midwifery clients and her patients for over 35 years. 
You can enroll in any Mama Pathway classes without becoming an inner circle community member. But if you want to be part of an incredible community, and have all-access membership to all of the classes plus weekly support groups, the Mama Pathway Membership is for you!  
Mama Pathway Members receive access to all courses, events, support groups, the private Facebook social community, and premium discounts on special events.
All Access Pass to Classes

Already over 40 hours of pregnancy, birth, and postpartum classes taught by Dr. Aviva, to meet your mama needs by trimester, including your 4th trimester! Plus a growing library of new content and special events.
Monthly Q+As with Aviva
Every month Dr. Aviva personally hosts one of the 60-minute Support Circles, providing inspiration and answers to your pregnancy, birth, postpartum, and new mama/new baby questions.
Special Bonuses!
From yoga classes to newborn care, members get free or specially discounted access to bonus online events like prenatal and new mom yoga classes, guided meditations, talks with special guests, and more. You'll also receive discounts on Aviva's favorite supplements and baby + mama products.
Weekly Support Circles
60-minute weekly prenatal + postpartum support circles, with lots of time for personal Q&A. All hosted by a team of amazing birth workers, including MDs, CNMS, CPMs, IBCLCs, and other experts who have studied with Dr. Aviva.
Guides and "Cheat Sheets"
From The ACOG Guide to Informed Refusal (or as Aviva says it, "No means no in childbirth, too) to prenatal and new mama meal plans, to how to choose your best place and provider for birth.
Dr. Aviva's Experience
With 35 years of combined experience as a home birth midwife and Yale-trained MD with a specialty in women's health and obstetrics - and as a mom and grandmom - Dr. Aviva's books, teachings, courses, natural protocols, and accessible, balanced approach are loved worldwide. You'll find out exactly why.
The Mama Pathway Courses Library
These courses are all available for individual enrollment, as trimester bundles, or you can get every single one with an all-access membership. Here's just a sneak peek at some of what's been created for you, accessed by over 12,000 mamas – and is coming your way soon!
We've been convinced as a culture that we don't know how to birth. It's just not true.
Relearn. Remember. Reclaim. Join the waiting list to stay tuned for the classes and membership that will help you feel supported, educated, and powerful! 
Over 40 hours of guidance from Aviva Romm, Midwife and MD, to use at your own pace.

Birth Literacy. Know what you want and don't, what you need, and how to get it.

Support: The resources & tools for optimal prenatal, birthing, and postpartum health.

Tools for changing your mindset so you can learn new ways to think about pregnancy and birth, without fear.

Tips & tools to help you enjoy your mama path, address common symptoms, and feel confident in your body.

A ton of community support in our inner circle groups and the private Facebook page, with the support of experiened birth workers
It's time to reclaim pregnancy, birth, and motherhood. It's time to reclaim our bodies and power. Join the waitlist today and let's do this, together.
40+ hours of course videos, 12 months of weekly support circles, and over 12,000 mama members later, this course and community have been making a profound difference in the lives of the women, babies, and families.
I'm so excited to share it with you, and to support you on your pregnancy, birth, and mama journey, too.
Dr. Aviva Romm has been women and families through pregnancy, birth, and motherhood – and taking care of babies – for over 3 decades. Here's what mamas are saying. 
Isa arrived last night swiftly: a one-hour labor. I had the power within emphasized because of your wonderful birth course!!! Thank you SO much for your help.
Because of you, I felt educated and informed and respected. I felt confident in my choices to decline erythromycin but accept vitamin k, to decline pitocin post birth and be able to deliver my placenta also drug free, and my favorite picture above, to ask and assert myself and be the one to give my daughter her first bath. Thank you so much.
Thank you for sharing your wisdom & knowledge during these crazy times. I had my first home birth experience with our second son. I know every pregnancy and birth experience is different (even for the same mama) but I felt much more prepared. Even though my first was also a natural birth (just in the hospital), this time wasn't as scary or painful. Thanks for giving me (and all women) the confidence to feel empowered during my birth experience.
I went from planning a hospital birth with all the pain meds to switching to midwifery care at 20 weeks and embracing the idea of natural birth. Aviva Romm, I could not have done this without your online classes. This feels like such an accomplishment for me and I can't thank you enough for the beautiful gift you have given myself and countless other mamas. You are an angel.
I went into labor feeling so empowered and confident because of you and I'll be forever grateful for your wisdom and support. I was in labor for 25 hours and had a natural birth and such a positive hospital experience, I'll look back on it forever with positive (& painful) memories! I had always wanted a natural birth but was scared, I feel I was able to do that because of your guidance and insights. Thank you from the bottom of my heart ❤️
Dr Aviva your prenatal classes were key to us having the birth experience we dreamed of! ❤️ heartfelt thanks to you and your team.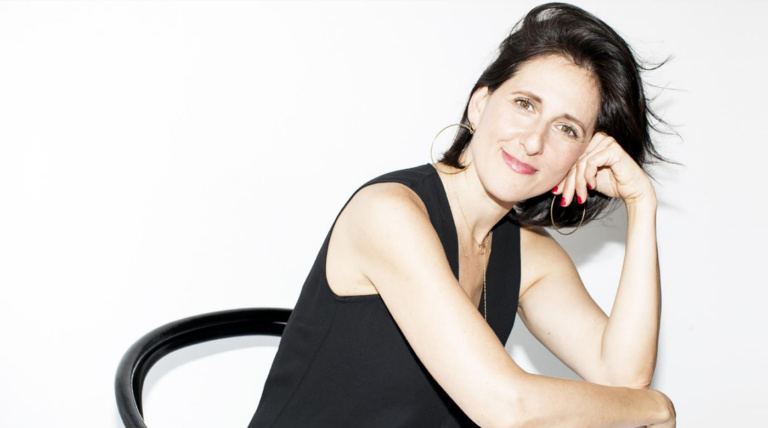 For centuries, pregnancy, birth, and postpartum seen as a sacred, transformational, natural rite of passage – nourished and protected by a village of grandmothers, aunts, sisters, and friends who supported mama throughout every step, every push, every worry, fear, and obstacle. Unfortunately, we have lost so much of this trust in a woman's body and the wisdoms and remedies that our ancestors have passed down for generations and generations to support her in becoming a mama.
Whether you wish to have a relaxed and healthy pregnancy and be knowledgeable about the process, you want to dive deep into the world of natural birth and motherhood, or you want to connect to the practices that have supported birth since the beginning of time –  I am honored to guide you in navigating your journey and reclaiming this sacred tradition.
With love, 
Dr. Aviva
Not ready to join the Mama Pathway?
No worries! I've got you covered with plenty of articles and podcasts, no charge!