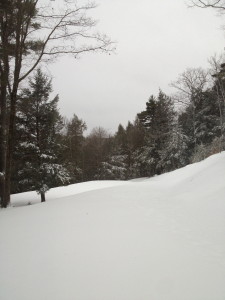 Sitting here watching the snow falling outside of my dining room window. Giant flakes the size of quarters. Drifting down slowly. It's still, peaceful. I feel inspired, stilled, by the energy of it. I welcome this feeling because with the New Year upon me, my past MO has been to find myself somewhat stressfully reflecting on and tallying up what I didn't get done that I'd hoped to accomplish over the preceding 12 months, and busily creating my ambitious project list for the upcoming year.
As we transition from 2012 to 2013, I am choosing a new way of reflecting and creating than what I have just described. Something more in harmony with my feminine self. Less driven, more flowing. I am taking a self-appreciating, gentle, creative approach. I am going to Woot My Own Horn and Manifest Gently. I am excited to share this with you.
I invite you to find a quiet 30 minutes in your day today, and try these inspiring practices. You will surely enter 2013 with a greater appreciation for yourself, and a gentle, inner flame of inspiration carrying you into the year ahead.
Woot your own horn: Ok, sisters, rather than recount what you did not accomplish this past year, take 15 minutes to honor all that you did get done – things large and small that remind you just how amazing and effective you are. Did you take care of your home and family in the midst of economic uncertainty? Get your education? Start a business? Hold a door open for an elderly person at the grocery store? Call your mom, sister, or friend in need or just to say "I love you?" Were you just a really decent person in a crazy world?
Write down all of your accomplishments on a beautiful piece of paper or write a letter to yourself telling you just how amazing it is that you did X, Y and Z this year.
Take a minute to revel in yourself.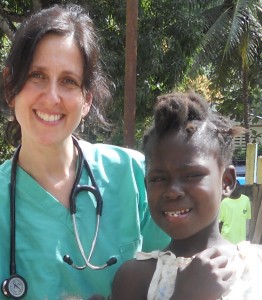 Hold onto this paper and look at it again and again this year.
I am going to tell myself the story of the beautiful things that I have experienced, accomplished, and have had the blessing to be part of. Such as midwifing my granddaughter's birth, my trip to Haiti, a donation to Bumi Sahat, accepting a position on an international midwifery organization's board, growing my women's herbal course which is now graced by nearly 350 amazing women, being a caring mom, mother-in-law and grandmom, caring deeply about each of my patients, finishing residency as an intact powerhouse woman (TRIPLE WOOT!), and getting hand-picked for a job as the new doctor in Mark Hyman's practice.
Yes, I am going to WOOT my horn!!! I want to hear you WOOT YOURS! It is a sure-fire cure for self-doubt, ladies!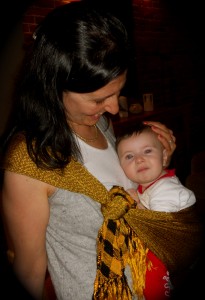 Manifest gently: I am making a radical departure from my Type A, goal driven self by setting no time pressures or externally driven goals for 2013, i.e., nothing like "I am going to accomplish this or that at this and that time." Rather I am touching in deeply on how I want to feel and what I desire to create this year. And THAT is the place from where I am going to manifest. Yes, I will be manifesting a ton as always, but from a softer place.
How do I want to feel? Soft, intuitive, inspired, gentle, secure, generous, connected, authentic, bold, prosperous, flexible and flowing in my body, mind, and spirit, smart, and bad-ass. I am going to make it part of my practice to do something every day to keep me in touch with these feelings.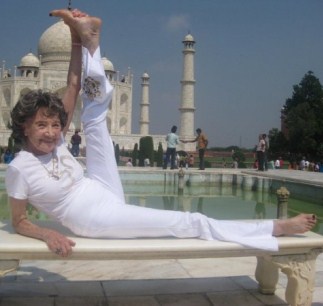 Check out these yogis in their 90's. I am going to look at these pictures often to remind me of many of these qualities! And remember:
"You are never too old to set another goal or to dream a new dream." – C.S. Lewis
What do I desire to create? Inspiring, powerful, effective, creative women's and children's healing models that are of great service to you, to our world. Not from a place of inner pressure to accomplish, but because I love the feeling of service and I LOVE LOVE LOVE the work I get to do!
I hope you will join me…
I invite you to make a cup of tea this morning and grab a bit of quiet time, or light a candle and have a glass of wine this evening and:
1. Write down 5 things you've done/experienced this year that you are really proud of. If you have a longer list, please, keep writing! WOOT your horn, sisters! LOUDLY!
2. Write down 2 things that you would like to feel this year: it can be anything – freedom, prosperity, peace, safety, passion, creativity, loved, more loving, happy, healthy, you name it. And for those 2 things, write down how you will manifest these as part of your daily practice.
Happy New Year!!! I can't wait to bring you so much information and inspiration in 2013. It's going to be an amazing journey together!
Oh, and heck yeah, let me know what you're proud of and what you're dreamin' of manifesting. Let us all know. Woot your horn and share your dreams in the comments below! Sharing those dreams is one step closer to manifesting them!