Hi Dr. Aviva, My 2 1/2 year-old daughter is being treated for pinworms. I would like to try everything I can to get rid of them…I have read they can be very hard to get rid of. She has been on Vermox for 1 week and I was researching natural remedies for treating pinworm infections online…I purchased papaya enzyme supplements and am wondering what dosage would be safe to give a 2-year-old. Any direction that you can give me in the dosage for my daughter would be great! Thank you for your time! ~ SH
Um, Excuse the Topic Butt…
Ok, I know this is a kinda' gross sounding topic, so I hope you're not reading it over your breakfast. But several different women have emailed in recently asking about pinworms in their kids and in pregnancy. So what are they and what can you do if you or your kiddos are dealing with them?
Pinworms: What are They and Who gets 'Em?
Pinworms, tiny (about 1 cm) parasites with a threadlike appearance that live in the lower intestines, are such a nuisance!  They are common in school-aged children, and are moderately contagious, particularly in households. They are common in all socioeconomic groups. There's no blame, no thinking that you or your kids are dirty, and no blaming someone else.
The worms are spread by eggs that are picked up from hand contact, from kids who have been scratching their bottoms, contaminated food, soil or a sandbox. The eggs can remain dormant for months.
While pinworms are not dangerous, they can cause bothersome anal itching, vaginal itching or pain, night waking, irritability at bedtime or even during the day, constipation, chronic dry cough, nose picking, dark circles under the eyes, appetite for sweets, whininess, and bellyaches that may be mild or intense. These symptoms generally come and go in cycles of every 2 weeks, coincident with the life cycle of the worm. The female is especially active at the full moon and at night, when she lays her eggs around the anus (I know, this just keeps getting grosser!)
A diagnosis is made on the basis of a simple "scotch tape test," by visibly seeing them at the child's anus, or through a stool sample. The scotch tape test is simple and can be done at home. Touch a piece of clear Scotch tape, with the sticky side to the skin, to both sides of the buttocks near the anus. Do this in the morning before your child bathes or showers. Repeat two mornings in a row. Bring the 2 tape samples into the doctor's office for microscopic examination.
What's a Mom To Do?
While I am a huge proponent of herbs and natural medicines, take it from a mom-herbalist-MD, this is one of the few common health conditions that is more effectively treated with pharmaceuticals than with natural remedies. While we all prefer to avoid giving our kids pharmaceuticals, the natural alternatives are not that effective, take a long time to work if at all, and when it comes to herbs, the ones that are used for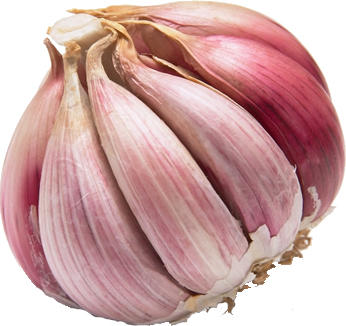 pinworm treatment are entirely unpalatable, and in the large doses needed, some can be toxic. Therefore, I tell my patients to treat their children and other symptomatic family members with an over-the-counter or prescribed anti-pinworm medication.
The one time I would make exception and try to treat with home remedies is during pregnancy. Most pinworm medications are category C, so can be used when necessary, but you can try an alternative first. However, most herbal medications traditionally used to kill intestinal worms, for example, wormwood, are unsafe in pregnancy.
A safe approach for pregnant women is to take 2-3 cloves of raw garlic daily for 6 weeks to eliminate pinworms, while treating the other members of the family conventionally. To eat the garlic  use it raw on salads and vegetables. If your pregnant stomach can't tolerate this, crush it with a garlic crusher, place it on a spoon with a small amount of honey and chase it with water.
Hysterical Hygiene: No Laughing Matter!
In addition to using the proper medication, what I laughingly (but seriously) call hysterical hygiene must be followed to completely eliminate the infection from the household. Aside from the anal itching, this is why I consider pinworms such a pain in the behind!
Thoroughly wash hands before preparing food.
Get children into the habit of washing hands with warm, soapy water upon awakening and before all meals.
Keep fingernails short.
Teach family members that if they do scratch, they should wash hands and under nails immediately, and remind them to stop scratching!
Get kids (and adults) to wear underwear or close-fitting bottoms to bed to prevent eggs and critters from getting very far.
Give your kids a shower each morning for 3 days after the medication has been given, rinsing their bottom and anal area well.
Change bath towels after each use, and launder hand towels every couple of days.
Change all bedding every few days during treatment. Don't shake out the sheets as you take them off the bed, as this will send the tiny eggs flying. Just fold up the sheets and wash on a hot cycle.
Vacuum (don't sweep) every couple of days, and damp-mop at least once a week.
Clean around the toilet and wipe faucets and doorknobs in the bathroom every couple of days.
Medication without hygienic measures often fails to prevent re-infestation, so no matter what internal remedies you give, observe the hysterical hygiene rules!
Diet and Prevention
Even with a healthy diet, pinworms happen. However, de-emphasizing certain foods and emphasizing others can help eliminate them or prevent their recurrence. Decrease or eliminate refined foods such as white flour and other highly processed products, baked goods, sweets (including natural ones), juices, and even the amount of fruit in the diet.
Certain foods are considered irritating and discouraging to worms. These include pickles, apple cider vinegar, salty foods, onions, garlic, hot peppers, and Calimyrna figs. You may want to increase the spiciness of your diet for a while.
Raw pumpkin seeds are a traditional pinworm remedy. They are also super healthy. While they are not enough to treat pinworms alone, adding ¼ cup daily to the diet might be helpful in preventing recurrence.
Papaya enzymes are safe to take, but over the years, experience has shown me that they really aren't that effective in treating pinworms. There is no standardized dosing for children; however, they really are quite safe. For children over 2 who can chew pills or tablets without risk of choking, give 1/3 of the adult dose.
Stomach hydrochloric acid (HCl) may help to destroy the eggs before they migrate to the intestines. Vegetarians sometimes have lower levels. Ditto for those taking PPIs- drugs like prilosec – which also inhibit stomach acid. If your family is strictly vegetarian and you are having chronic problems with pinworms, you may want to think about adding small amounts of meat to your diet and speak with a nutritionist or physician about ways you can raise the HCl levels. And talk with your doctor about getting off PPI's if you're on them, or your child is, and pinworms are a persistent problem.
What To Expect
Pinworms can be very challenging to eliminate with herbal remedies, but with persistence and scrupulous attention to hygiene and appropriate use of conventional medicines, it can be done. The worms have a life cycle of approximately 2 weeks, so the real trick to eliminating them is preventing re-infestation. If you are able to do this, you can clear up the problem in 3 to 6 weeks. Pregnant women should consult with their midwife or doctor before taking any pharmaceuticals. Garlic can be taken, 2-3 cloves daily, as a natural remedy during pregnancy, with follow-up using the medication if the garlic is not effective quickly enough.