I wanted to let you know that this Mother's Day, I'll be participating in No Mothers Day. I am joining the brilliant campaign created by birth activist Christy Turlington Burns. The goal is to raise awareness about the 358,000 girls and women around the world who die each year from complications related to pregnancy and childbirth.
My experience providing obstetric care in Haiti in January was life-changing. I knew the stats:
A woman dies in pregnancy and childbirth every 90 seconds.
For every woman who dies each year in childbirth, 20-30 more suffer from lifelong debilitating disabilities.
Pregnancy is the leading cause of death in women, ages 15-19, in the developing world.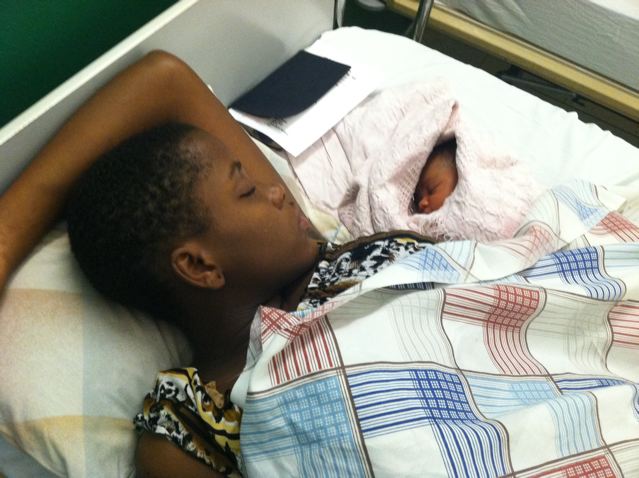 But nothing could have prepared me to for what I saw and learned: Every day women came into the hospital with seizures from preventable eclampsia, numerous women died during childbirth at home because they couldn't get to the hospital and lacked trained care providers in their communities, and I cared for so many motherless children, many of whom were now orphans because without the mother, the family could not take care of the newborn. The loss of a mother is devastating to the family and impacts the whole community. The grief of it affects everyone.
Today I think of the millions of women who die needlessly due to lack of adequate health care before, during, and after birth. We can change this. Not if we're caught in the middle of "mommy wars," but if we join together to make a difference. The solutions are inexpensive and accessible.
There is some interesting history to Mother's Day. Suffragist and abolitionist Julia Ward Howe originally proposed the idea during the Civil War as an anti-war call to action! She said:
Let women now leave all that may be left of home
For a great and earnest day of counsel.
Let them meet first, as women, to bewail and commemorate the dead.
In the name of womanhood and humanity, I earnestly ask
That a general congress of women without limit of nationality
May be appointed and held at some place deemed most convenient
To promote the alliance of the different nationalities,
The amicable settlement of international questions.
The great and general interests of peace.
This year I am honoring Mother's Day by participating in No Mothers Day. The simple action I ask of you? Learn more. Please take a moment of your day today to visit http://www.everymothercounts.org/nomothersday/
And consider making a pledge or purchasing one of their T-shirts with a message.Let's make this Mother's Day Count. Let's makes EVERY day and EVERY Mother Count so that more of mothers are around to celebrate next year!