Did you know that one in four women of reproductive age is being treated with medication for depression?
Today's episode of Natural MD Radio is controversial. Even more than my usual. In this week's conversation – Women & Depression – Dr. Kelly Brogan and I explore many of the risks and questionable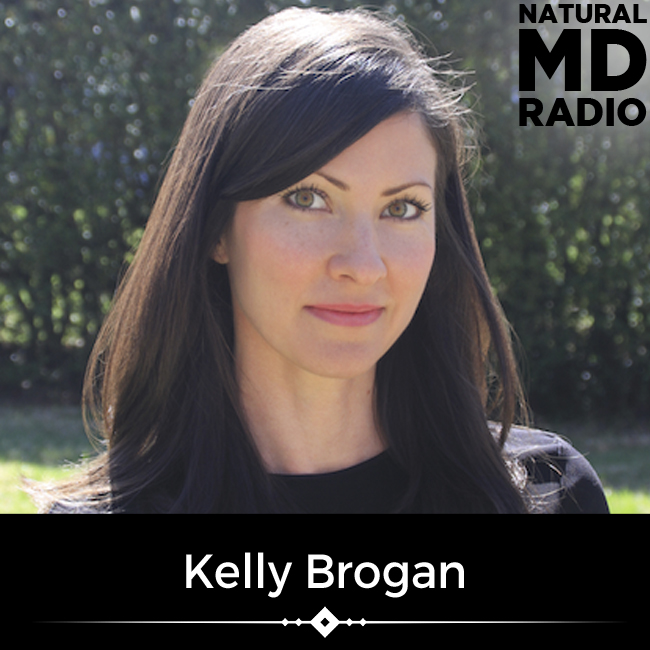 studies that surround the use of antidepressant medications.
Dr. Brogan, a Manhattan-based holistic women's health psychiatrist and author of the new book A Mind of Your Own, is against prescribing antidepressants; I prefer alternatives and haven't written an antidepressant prescription in my practice in several years, but do respect that many women find them to be beneficial and some even describe them as having saved or transformed their lives. I want everyone who listens to feel honored and supported. There isn't one right answer, and it's important to be comfortable with what's best for you.
That said, this doesn't diminish the fact that these medications are grossly over prescribed and their risks under emphasized. Also, your doctor may have told you that once on these medications, you'll always need them. This isn't true. So if you are choosing to use them, it's important to have the facts and make that choice wisely.
In this episode and in her book, Kelly confronts the mythology conventional medicine has built around the causes and treatment of depression and lays out a new way at looking at the true causes of depression – with inflammation at the root.
You can Subscribe to the Podcast on iTunes or Soundcloud
"If your listeners hear nothing from me today but this, it's that depression is a symptom." – Kelly Brogan
Show Notes:
How many women are being treated for mental health issues
The problems of over diagnosis and over treatment
The disconnect between nature and society
What messages we're missing by suppressing symptoms
Why depression is a symptom
Where we get the idea that depression is a brain chemical imbalance
The reality of these medications
How the body is forced to adapt to medications
"It's the medicine of the future: aligning your belief system with your interventions." – Kelly Brogan
Why she stopped writing prescriptions
How she learned about tapering medications
Why she believes that medications always have unintended consequences
The value of moving through your symptoms with curiosity
Her fascination with the placebo effect
What is the cytokine theory of depression
How reducing inflammation through your diet can help
How you can address residual symptoms
Links Mentioned:
Facebook | Instagram | Twitter | Website
"Inflammation is essentially the language that the body uses to express displeasure with the stimulus that it's receiving." – Kelly Brogan