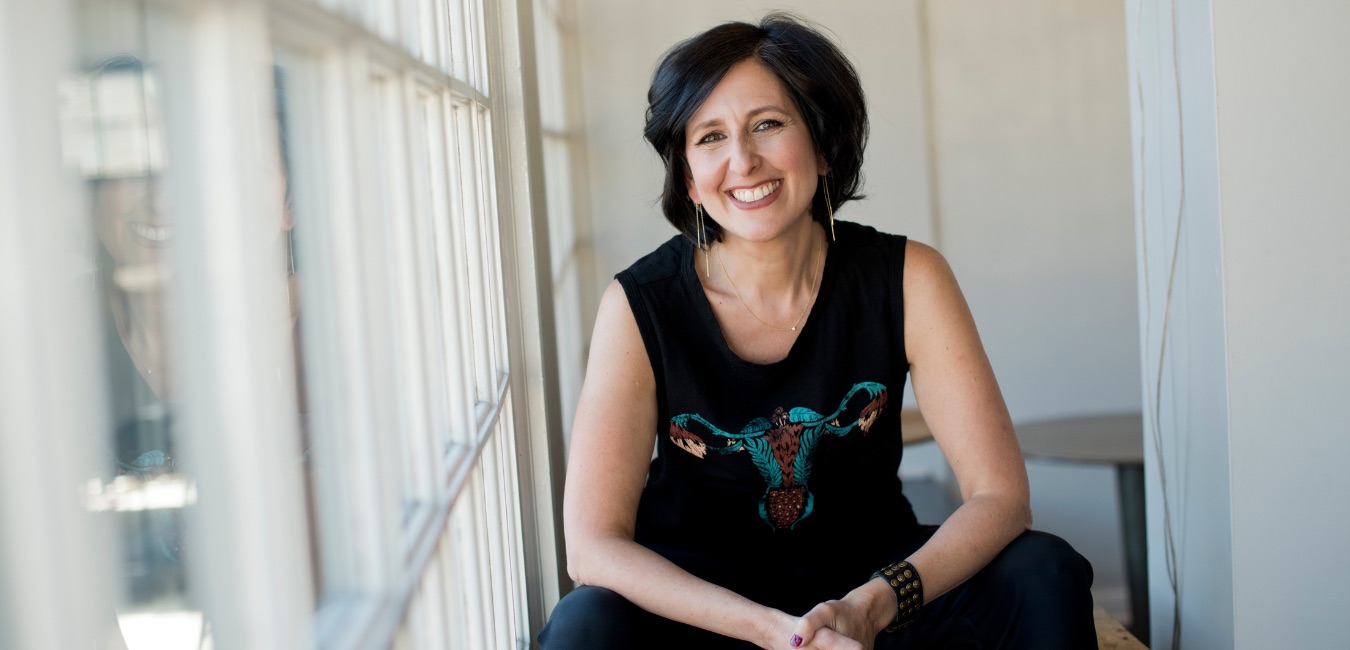 Are You Passionate about Transforming Women's Health? We Are, Too!
---
Aviva Romm Enterprises is a woman-owned, digital media company whose mission is creating a whole new medicine for women.
We're a high-touch company, seeking to support and delight our audience, and help women to truly feel heard and cared about. Through online educational programs, membership communities, and other digital experiences, Dr. Aviva's work helps women take empowered ownership of their bodies, health, and healthcare. We support women in harnessing their natural healing abilities while knowing how to effectively navigate conventional medicine, integrative medicine, and wellness therapies.
Our team is 100% virtual, committed to helping a lot of women. driving high growth and revenue, and having a really good time while we're doing it!! If this mission resonates with you, and you're a self-started who likes to deliver on projects, thrives in a fast-paced, inspired work environment; and has a high regard for detail, keep reading!
If you're interested in joining this team, we'd love to hear from you. You'll find application instructions for open positions below the job descriptions. Only apply through this form (rather than emailing directly) and please note that we cannot reply to everyone; you can expect to hear from Dr. Aviva's team within 2 business weeks if we plan to interview. Thank you for your understanding.
---
We are currently hiring for the following roles:
Social Media Manager
Click arrow to open Job Description and Application Instructions)
Part or Full Time (depending on scope) / Virtual (Remote)
If you are:
In love with social media
a visual creative
an excellent writer with a keen eye for detail (typos make you cringe)
all about science and wellness
freakish about organization and are a self-starter
deeply passionate about improving women's health and lives
excited to work with a founder in a women's health startup
You might be the perfect fit for my Social Media Manager.
The Job Description
Aviva Romm is seeking a Social Media Manager to develop and execute innovative social media strategies to drive brand love, engagement and revenue. The ideal candidate has experience in digital strategy, brand marketing, loves social media, has boundless curiosity, and is passionate about women's health – and detail. In this role, you'll handle all daily management across our social channels, and be the main point of contact for our social communities and social partnerships.
Our Social Media Manager will be responsible for bringing our brand mission and vision to life through compelling social media strategy, visual and written storytelling and dynamic interactions across our digital ecosystems.
Responsibilities
Develop social media strategy

Participate in creating social media strategies that drive engagement, community, growth, conversions, and align with strategic campaigns
Create and maintain a monthly social calendar with content aligned to brand vision and marketing calendar
Work with the editorial and marketing teams to interpret brand needs to create digital marketing assets and plan for product launches, program launches and projects in a timely and accurate way
Stay up on and implement the best social media practices and trends across platforms
Use data and insights, along with research and competitor data, to inform strategy and content development, providing monthly social performance reporting
Create and Manage Content Posting

Conceptualize and create engaging, shareable, on-brand original social content across our social channels, both batched monthly and in real-time as needed
Daily posting of unique content to IG feed, reels, and stories and TikTok
Daily content sharing as appropriate to FB, Twitter, Threads, YouTube and Pinterest
Create researched and meticulously edited captions for social posts
Drop published stories into Story profile highlights
Execute day-to-day design of social media creative assets include images, videos, GIFs
Ideate, plan, and implement IG stories, IG Lives, contests, giveaways
Source visual content (UGC, photo, video, gifs) that reflects the Aviva Romm MD brand, vision, and goals
Utilize social media to drive conversions to avivaromm.com, Aviva's books, and other products
Maintain organized archives of all content in Canva, etc.
Be flexible in working with a Founder around content creation
Manage Community Engagement:

Manage all community engagement and communication across all social platforms within 24 hours, 7 days a week (minimal weekend and holiday work with some weekends off completely)
Respond to DMs, social media inquiries, messages, and mentions in a timely manner and one that is on-brand and always respectful of the brand's unique guidelines
Share user generated content as appropriate, daily
Archive audience comments/feedback for brand insights and new product/content ideas
Generate and Manage Social Media Collaborations

Expand collaborative social media relationships, work with influencers and external brand partners to scale our reach
Create a systematic, process-driven approach to partner outreach and relationship management across social media platforms to include events, sponsorship opportunities, giveaways, and more
Identify and source opportunities through inbound leads and outbound requests
Proactively comment and engage with posts on like-minded brand accounts to gain new followers
Maintain high level ongoing relationships with partners and affiliates, nourishing creative new ways to expand on these
Success Criteria/Outcomes
Topline social media growth across platforms
Rich community engagement
Increase customer base
Deepen brand loyalty/affinity
About YOU
3-5 years of professional social media experience including social media strategy with proven ability growing social engagement
Excellent writing, copyediting skills
Exceptional attention to detail
Ability to easily take and implement feedback
Strong project management skills including meeting deadlines and objectives
Creative thinker with a strong visual eye
Talent for creating conversational, shareable content
Expert knowledge of Instagram, TikTok, Facebook, and YouTube
Proficiency with Later, Canva, and video editing skills
Ability to respond to community messages and requests quickly, daily, and in a brand appropriate way
Understands the wellness space and women's health
Commitment to diversity, equity, and inclusion
Compensation Range: (based on full time) $52,000-74,000/yr, negotiable DOE.
If this sounds like a dream job and you feel you generally qualify, head over to this form to apply. Please note that this job application process will require a "test" assignment to be completed by all candidates; only apply if you are willing to do this.