Hi Aviva, I am a follower of yours and for the last week or so I've been thinking I have pertussis. I've had the slight fever/nose and mild stuff, but now (about 7 days later) an annoying cough is starting to creep up and worsen.  Here is my question: What besides Vitamin C should we all be taking to boost our immune systems? My biggest concern is my 13 month old vax-free little man. He's just now started exploring and swallowing solid foods, and will keep getting the ta-ta's (His words, not mine) for as long as he'd like. Do you have any suggestions? Thank you for all that you do for us ladies – we need more people like you in our corner. ~HG

Dear HG,
Thank you for supporting and following my work! It is much appreciated! While I can't provide personal consultations by email, here's some info I can share:
If you truly think you have pertussis, the sensible, conservative, recommended approach is to take an antibiotic and give antibiotics to the little people in your house if they seem like they are coming down with something. This will help prevent spreading pertussis to others – including your other kids at home. In an adult, the symptoms are likely to be little more  than a cold and chronic cough, but little ones, especially under 2, are more likely to get quite sick. Keep in mind that not all colds are pertussis though early fall is one of the peak seasons for it.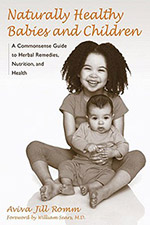 As for herbal support, there are a number of excellent immune boosting recipes and cough remedies in my free e-book  Herbal Medicines for Kids which you can get right here. You'll find many more in my books Naturally Healthy Babies and Children and Vaccinations: A Thoughtful Parent's Guide. Remember, food is our first medicine! I love to make soups that double as great immune tonics. Chicken soup is of course an old standby, but you can also try making miso soup with lots of garlic, onions, carrots, and shitake mushrooms.
Elderberry syrup is considered especially tonic for the lungs and can be used by itself daily to support and protect respiratory immunity. Or you can use a more elaborate formula such as the one below. The herbs can be mail ordered in small amounts from Mountain Rose Herbs.
Aunty 'Viva's Respiratory Immune Support
This pleasant-tasting syrup is a terrific lung immune tonic.
Ingredients:
2 ounces elderberry syrup (can obtain in a glycerin or honey base; if in a honey base, do not give to children under one year old)
1/2 ounce echinacea tincture
1/2 ounce anise seed tincture
1/2 ounce astragalus tincture
1/2 ounce reishi mushroom tincture
To prepare: Mix all the ingredients in a 4-ounce dark amber bottle. Shake well before each use. It will store indefinitely. Refrigeration is not necessary.
To use: Give 1 teaspoon twice daily through fall and winter as a tonic
Zinc is an important supplement for immune support; it needs to be dosed age appropriately and can be toxic if too much is given. The RDA for zinc is as follows:
Birth to the age of 6 months milligrams per day
7 months to 3 years 3 milligrams per day
4 to 8 years of age 5 milligrams per day
9 to 13 years of age the RDA for zinc is 8 milligrams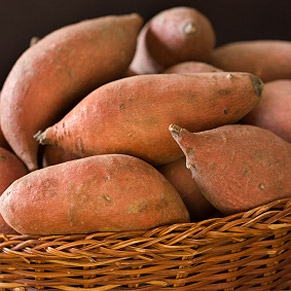 Teens and adults can tolerate up to 40 mg/day as a supplement, but I usually start low, at around 15-20, and increase up to 40 mg/day but stop at any dose that causes nausea or vomiting, as this is a toxicity sign.
I tend to recommend feeding kids seasonally (i.e. no ice pops once the weather turns cool), and fall foods, especially greens, squashes, and sweet potatoes are also especially rich in immune-boosting nutrients, especially vitamin A which is essential for the health of the respiratory tract.
Remember, if anyone in the family has pertussis and is having difficulty breathing, immediate medical attention is essential.
Wishing you and your family great health!
Love,