Today I'm talking to one of the cheeriest, most vivacious people I know, Amie Valpone. Amie is a chef, culinary nutritionist, and recipe developer, food photographer, writer, and motivational speaker, as well as the creator and editor-in-chief of TheHealthyApple.com. In addition she recently wrote a beautiful book called Eating Clean.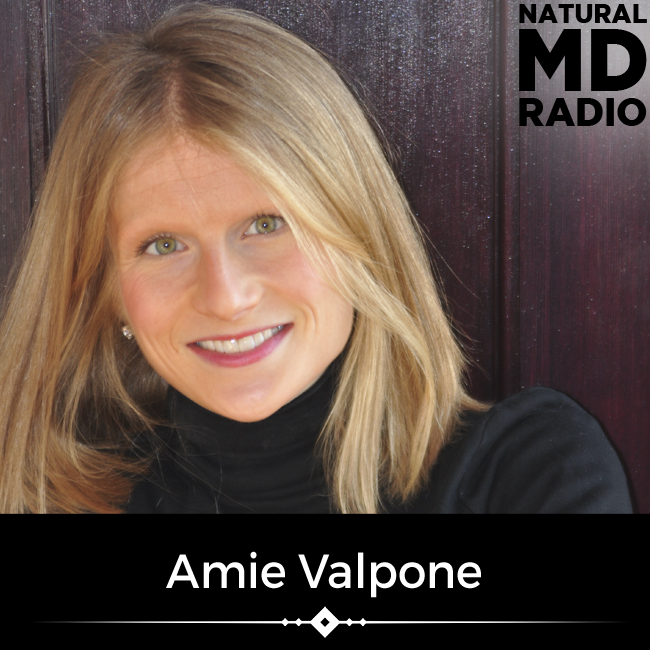 Amie's approach is centered around eating a variety of whole, fresh foods – mostly free of gluten, dairy, soy, and refined sugar. One of the fundamentals of her "clean manifesto" is to eat foods that make your body feel good.
Her personal story is a powerful and inspiring one with a happy ending, as Amie turned to functional and integrative medicine to heal herself from a series of chronic conditions from which western medicine provided no relief. Amie really believes that food is your best medicine. I think you're going to love her story and her message as much as I do.
You can Subscribe to the Podcast on iTunes or Soundcloud
"I found it really uplifting and empowering to know that I was behind this and I was helping myself feel better." – Amie Valpone
Show Notes:
What happened on her wellness journey
How Amie's life changed when she was misdiagnosed with leukemia
How she founded The Healthy Apple
Why you have to take control of your own health
What is functional medicine
Why you have to get out of the victim role
The value of going through old blood work
How Amie learned to work with her body
"I think a lot of people blame themselves, and I had to really learn how to forgive myself for going through all of this and to learn to work with my body." – Amie Valpone
How you can help yourself
What is survival overdrive syndrome
How to be with yourself
What changes Amie made to her diet
Why you can't deprive yourself of flavor
How your tastebuds can reset
How to replace unhealthy foods
Links Mentioned:
Facebook | Instagram | Twitter | Pinterest
"Once you see how great you can feel, you'll never think twice about going back to your old ways." – Amie Valpone