I often get asked, "Aviva, what supplements do you take because you look amazing!" And "Say what? Shut up! You're 46?" I've even been asked that after an overnight call in the hospital when I hadn't slept in 30 hours, and in the OR decked in ugly blue scrubs. I'll admit it. It's fun and flattering. And it's true. I do look young and healthy for my age. (I've been accused of acting it, too. So be it!)
So what's the REAL secret?
[Read on for the whole story, or skip to My Top 10 Tips for Eating Well, Feeling, and Looking Great – At Any Age, below].
Is it just good genes? Well, some of it may be, but my family is riddled with health and weight issues just like the next American. I, myself, had frequent colds as a kid, was anemic, and had horrible seasonal allergies.
And it's not just make-up, either. I liken myself to French women who wear almost none. Not because I am trying to be chic, but because I am not too skilled in the make-up department and prefer less than making myself look silly – which I guarantee you, I would. Also, most cosmetics are rife with ingredients that are toxic to the environment – and to me too, at least the generally affordable ones are – so I tend to be a minimalist. Unless it's for a photo shoot or a very special night out, I am usually pretty much au natural with maybe a whiff of mascara.
I am certain that my secret is my diet – and not just what I eat, but how and when. And this is a secret I am happy to tell. Because eating well – really and truly well – is the secret to good health for almost all of us. And if done for long enough, it's the best beauty tip you'll ever get!
I became a natural foodie vegetarian at the ripe young age of 15 years. I was away in college becoming utterly hippie, and it was all part of the path – natural medicine, ecologically sound living, natural food.
So from the age of 15 until recently, I literally ate no processed sugar and no processed foods. I never had a soda other than a few ginger ales for nausea in pregnancy (the first soda I had since age 15 was actually in my mid-40s during medical residency). I took no medications. None. Ever. I prepared my meals almost exclusively, often with foods from my own or a local garden or farm. I avoided foods in plastic wrap and drank out of mason jars to avoid plastic bottles. I ate organic whenever possible, I often made my own bread, almond milk, even mochi, a puffed rice treat I made with sweet rice in an old hand meat grinder I'd converted for vegetarian purposes. I ate all of my foods in as close to a natural state as possible. And I never used junk food substitutes like "Frankensoy" as Dr. Mark Hyman calls processed soy products, or "natural cookies" or "natural sodas."
I guess you could say I was pretty crunchy. But my allergies went away and I felt great. I eventually had 3 fully vegetarian pregnancies and years of breastfeeding my kids. By the 4th pregnancy I craved meat – so I ate it. Always organic. I always listen to my body first, ideology later. All of my pregnancies were super healthy, with babies 7 to over 8 pounds, born at home. No problems. And I've never had to struggle to stay trim.
How can I be so sure my diet (and of course, the accompanying lifestyle – more on that in future blogs) has anything to do with my healthy looks?
Well, I started medical residency at age 43 and there you find me making a semi-radical departure from the uber-healthy life. Coffee a few times a week to make it through the regular 30 hour shifts ( = no sleep every 4th night for 11 months!). Or coffee to stay awake with my kids who wanted mom's attention after one of those shifts. Then began the sugar cravings from fatigue, and of course eating sugar to quiet them and keep on going. BOING! A vicious cycle and an 8-pound weight gain around the middle! My diet in the hospital during intern year got so bad that one night, after I'd admitted 3 or 4 complicated patients to the hospital, resuscitated another, and then fought off a patient in alcohol detox (I had to get 2 guards to restrain him), I realized I'd missed dinner by hours. Cafeteria closed. I'd long ago run through my stash of almonds that day. Desperate, me, Miss Perfect Health, ate a "nuked burger" I'd bought for a $1.95 in a vending machine. I nuked it in the plastic it was wrapped in. It was that or a Snickers bar, and I'm not sure which would have been healthier.
During that 3 years of overwork, fatigue led to sheer laziness about my nutrition. I developed menstrual cramps during the months I drank more coffee and irregular cycles generally. I had a chronic skin rash under my breasts and my lower back, and got sick several times, including with a kidney infection for which I had to ultimately take antibiotics.
Of course it wasn't just my nutrition that was compromised – as we will discuss in future articles, stress, sleep, and personal autonomy and confidence are also important to health. And all of these were affected. But nutrition is HUGE. In fact, I am certain that it was my strong foundation of health and my excellent diet when not in the hospital, that gave me the energy that allowed me to sail through medical education in my 40s as a mom of 4 kids.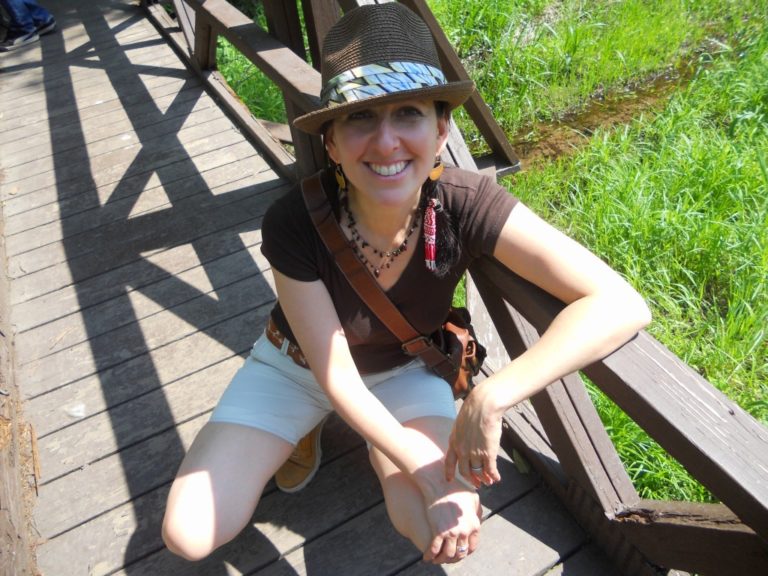 I'm getting back on-track again post-residency and as I am, I am also recovering that feeling of excellent health. Eating well and in balance has gotten rid of the sugar cravings – and the 8 pound tire around my middle. If I ever have a cup of coffee, it is out of habit and enjoyment, not a "caffeine fiend" in my brain begging me to do it. The inflammation has almost entirely cleared up in only 9 weeks. And in spite of also making a move to a new city, getting 2 kids off to college, and getting ready for a new job, I am energetic.
All of this has caused me to reflect on what "eating well" means, how other busy women can make it work, and just how very important it is.
Here are My Top 10 Tips for Eating Well, Feeling, and Looking Great – At Any Age
1. Eat breakfast every day. Don't skip or skimp. It has to be healthy and have some protein. Eggs, smoothies with good quality proteins or yogurt, or toast with nut butter if you're really in a rush, are all good choices. Coffee and a pastry are not breakfast. Ever.
2. Eat well-balanced meals, in moderation. A well-balanced meal has a good quality protein, good quality oil (olive oil is best), lots of veggies, and a small portion of a whole grain. Less is always best when it comes to food. Lower caloric intake is associated with longevity. This is not the same as skipping meals or undereating. It means eating to what the Japanese call Hara hachi bunme, which means eating to 80% full. Make extra dinner so you can take a healthy lunch with you if you work outside of your home.
4. Snack minimally, and snack well. It is important to allow the body to rest and digest between meals. Large, heavy snacks prevent your body from doing this. So snack only if you are hungry, but do so before you have a blood sugar crash because low blood sugar can wreak havoc on you and make you overeat sugar and fatty snacks to catch up on. A piece of fruit or celery with nut butter, a handful of nuts or seeds (raw or dry roasted), vegetable sticks with hummus, half of an avocado with lemon and a few healthy crackers or veggies sticks are all examples of healthful smart snacks. You'll keep your weight down this way, too.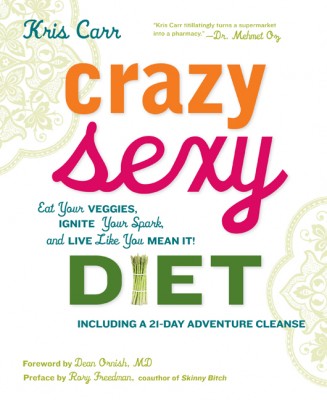 5. Eat a plant based-diet. Don't know what this means? Veggies, veggies, more veggies. Whole grains, beans and legumes. Nuts and seeds. Fruit. Good quality oils. Berries. Plenty of berries. Healthy herbs and spices for seasoning – they're great for your metabolism, immune system, and even your mood. Eat minimal meat and dairy, if at all. Eat it organic if you do. Need more info on a plant-based diet? See Walter Willett's Eat, Drink, and Be Healthy, Kris Carr's Crazy Sexy Diet or Mark Hyman's Blood Sugar Solution.
6. Drink water. That simple. You can add lemon. Have it carbonated. Sometimes herbal tea. But just water. No sweeteners. No fruit juice other than occasionally fresh fruit and veggie juice. No artificial sweetener or sugar subs. No diet sodas. Water. Just water. I have lemon water every day, first thing.
7. Minimal to no caffeine. Green tea and DARK chocolate are the exceptions. They are antioxidant and good for you.
8. Avoid all processed foods. Like the plague. Diabetes and heart disease are modern plagues. Avoid processed foods and you avoid these problems.
9. Eat your last meal/food of the day by 7 pm. You'll sleep better and stay trimmer. If you work a late shift and must eat at night, eat light and healthy after 7. This is all part of that rest and digest I mentioned earlier. But it merits its own point.
10. Eat mindfully, with love and appreciation. Enjoy every bite. Eat slowly. Savor. Be grateful to have food – for real. Not everyone does. Share meals with someone you love or at least like a lot. Prepare your own food. Prepare it artfully and mindfully. Make eating well your meditation and personal commitment. Did I mention it's good for the planet, too?
Do you have fave health tips? Nutrition questions? Drop 'em in the comments section. Love to hear from you!
Here's to your health, happiness, inner beauty, and outer shine.
Love,